Mt. Wakakusa Fire Ceremony was taken place on the last Sunday. This fire ceremony is one of the most famous events in Nara that you can see its news on the TV nationally. The scene which the whole mountain just next to city is covered with the fire is something to see in Japan.
Mt. Wakakusa, located just behind Todaiji Temple and Kasugataisha Shrine, is a natural landmark in Nara. Its surface is covered with lawn.
At this ceremony, Todaiji Temple, Kohfukuji Temple and Kasugataisha Shrine get together and make a prayer for the ancestors, the World's peace and fire prevention in Nara.
It is said that setting fire on Mt. Wakakusa has started in 1600's but it was taken place in daytime. It was in 1900 that this fire ceremony changed as a sightseeing event like today's.
The fireworks are setting off at 18:15. You can find some unique designs of fireworks such as deer's face. It's rare to see the fireworks in winter in Japan, where most fireworks can be seen in summer.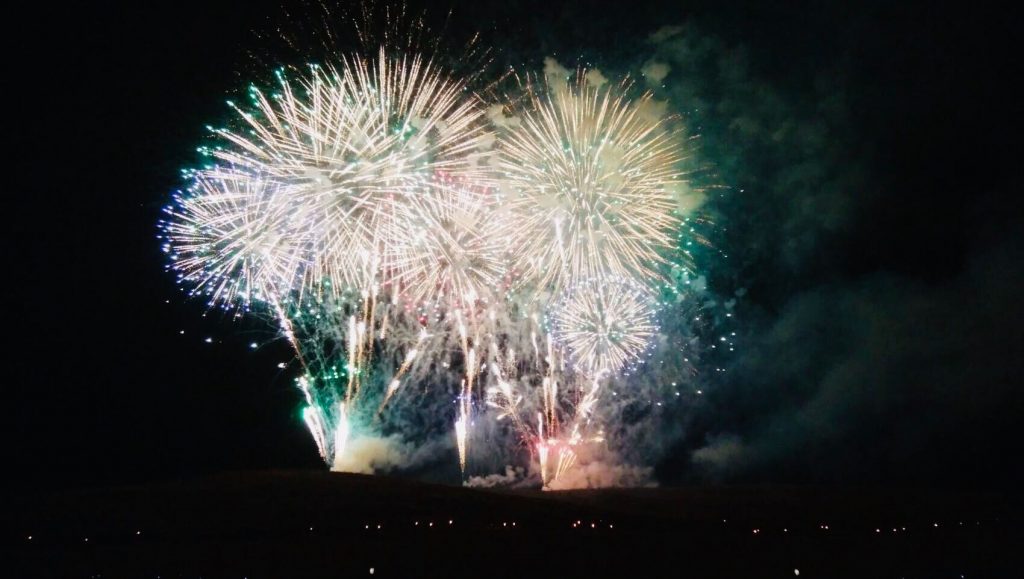 At 18:30, the fire is released on the mountain by the firefighters. They are professionals about dealing with fire, so they do very important role of controlling the fire in this ceremony. Of course, they take responsibility to put out the fire.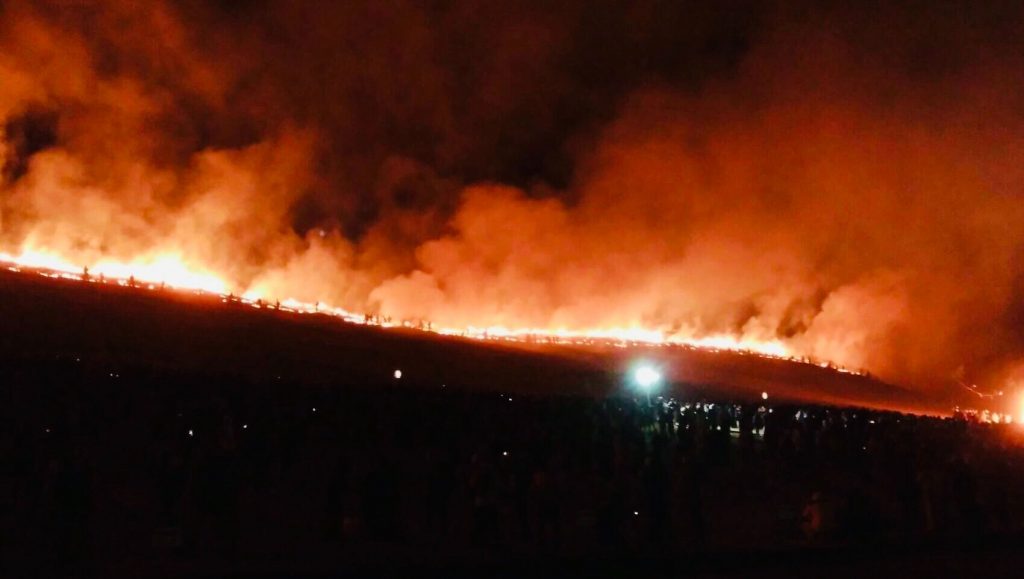 This ceremony is held at the end of January. Please come see the ceremony to see a spectacle scenery of burning the mountain with people's pray! We can make a tour to see this ceremony for you!