The Menfudo Limestone Cave is in Tenkawa Village, Nara.
This 280-meter deep cave is recognized as a natural cultural monument of Nara Prefecture, and is proud to be in the largest class of caves in Kansai. Inside the cave, you can enjoy seeing an underground palace that has been formed over tens of thousands of years.

This limestone cave was discovered in 1933, and was excavated through the efforts of three team members over the course of five years.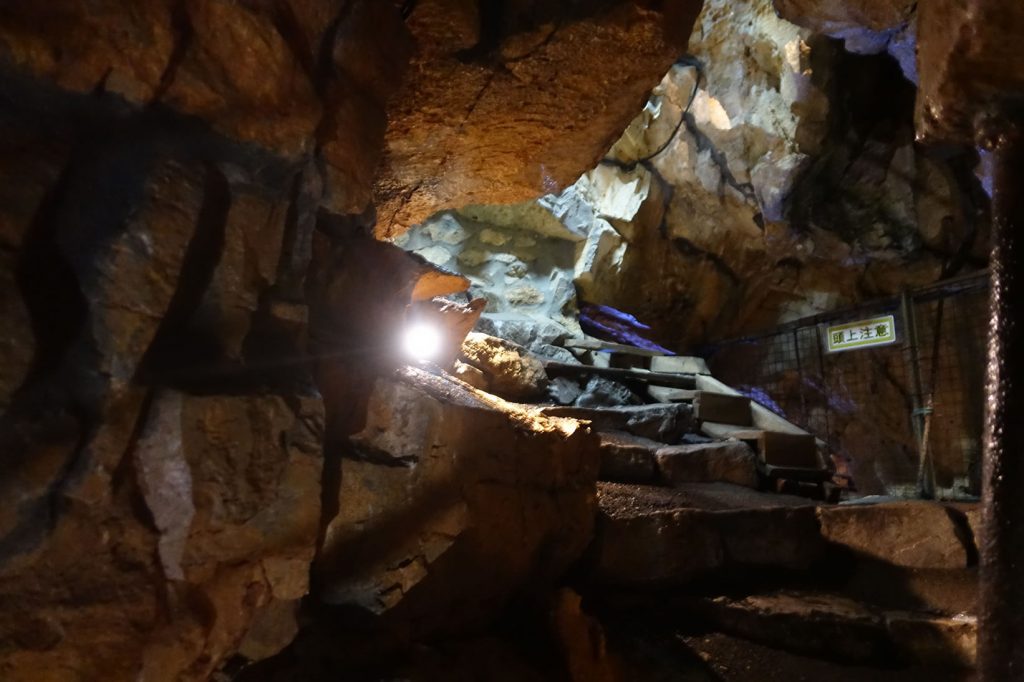 A region near here originally had aqueous rock that included limestone, known as a Karst. A Karst is a land formation in which boulders gradually break down over a long, long time, through erosion or wind, forming sedimentary rock.
The H2O in the rain water that falls on that limestone melts crevices in those boulders, making a larger and larger hollow into a limestone cave.

It is said that it takes limestone rock approximately 100 to 200 years to stretch one centimeter.
Menfudo Limestone Cave is a rare limestone cave where you can enjoy all kinds of formations of limestone rocks. When you pass through the tight passages or narrow paths, the intricately overlapping limestone rocks are spread out all around, and it is very mysterious.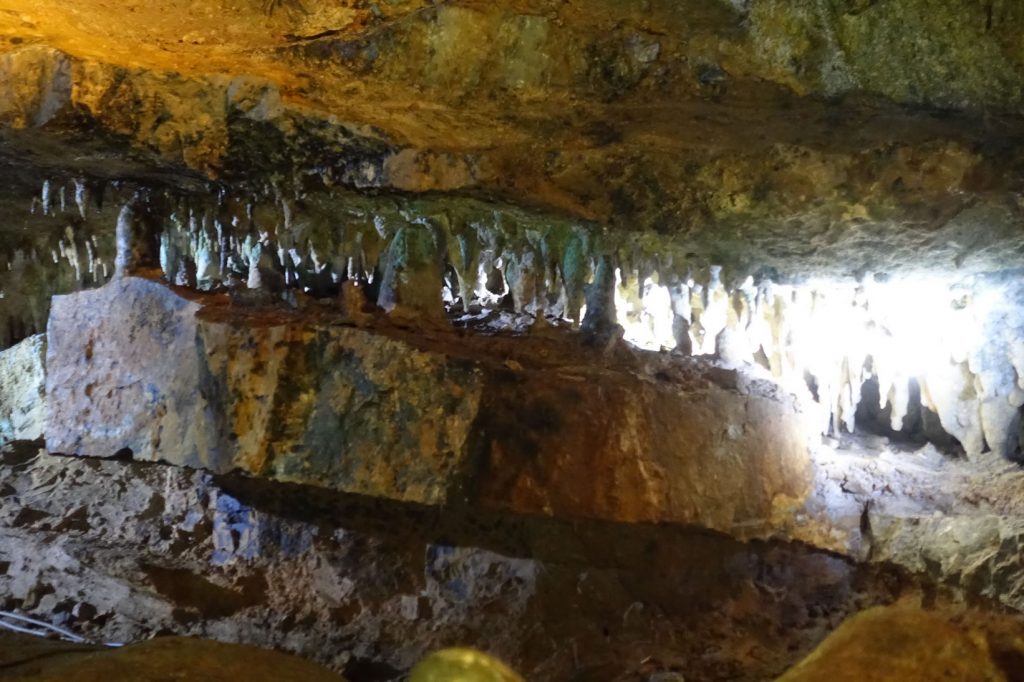 There is also no wind inside the cave, and with the average temperature being 8 degrees throughout the year, you can feel extremely cool in the summer and warm in the winter.

When you climb the Nature Research Road from the side of Dorogawa Hachiman-gu Shrine, you'll see it's in a high location from which you can look down onto Dorogawa Town.
Or you can also use that tram, which costs money.