Chagayu Porridge
Chagayu is one of Nara's hometown dishes.
It is very easy to make. Boil a bag of Japanese tea, mainly roasted tea, and then add rice.
Chagayu itself has long been generally eaten as a meal for the common folk in western Japan. It has especially been eaten regularly in Nara, the Iga region of Mie, and Wakayama prefectures.
The texture and method of eating it are different for every area, and Nara's chagayu is known for being cooked quickly so it doesn't get very sticky.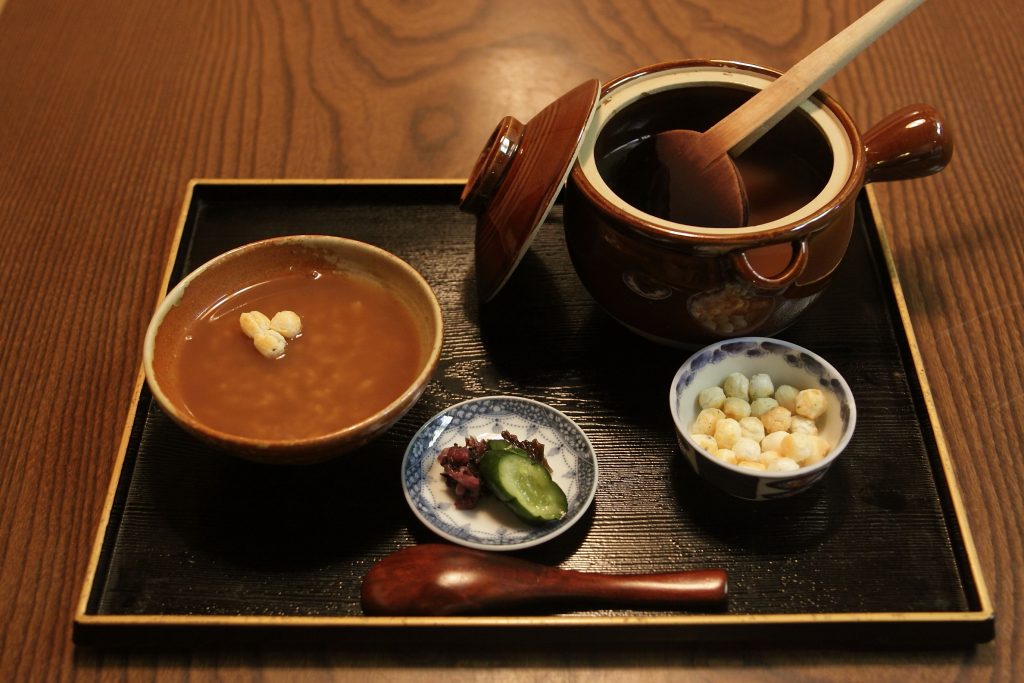 Persimmon Leaf Sushi
Persimmon leaf sushi is called Kakinoha-zushi in Japanese.
Persimmon leaf sushi is a combination of a bite of vinegar rice and a slice of mackerel or salmon, which is wrapped in a persimmon leaf and pressed. When you eat it, you first remove the leaf and then eat it.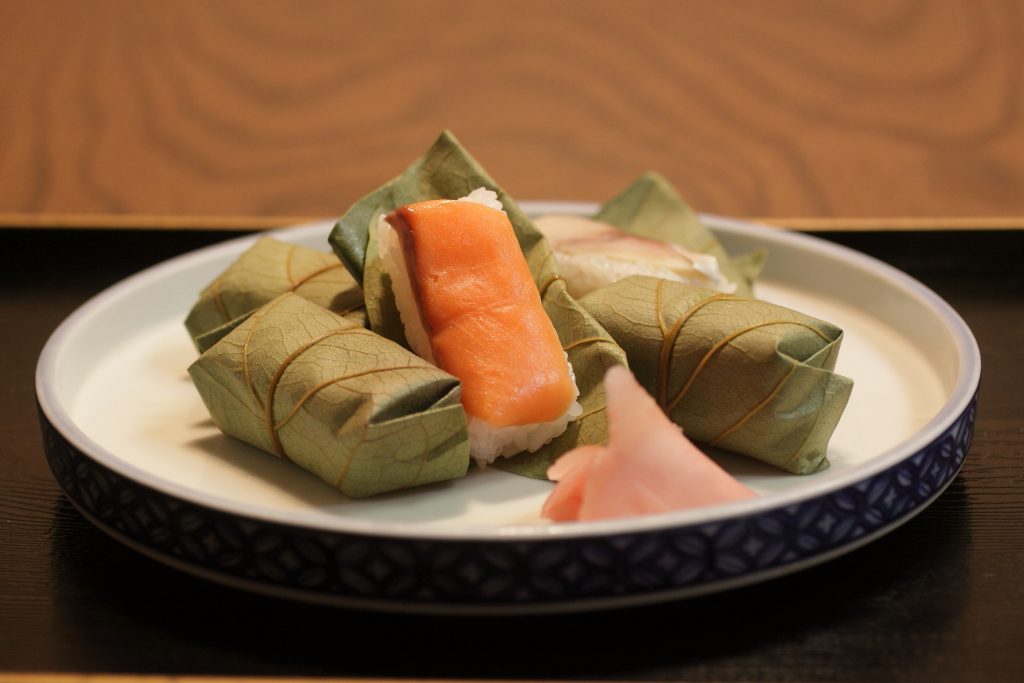 There are many theories about the history of persimmon leaf sushi.
One of them is that a long time ago, when merchants carried fish from Wakayama Bay, they would protect and preserve the fish by salting it heavily. However, when they arrived in Nara, the fish was too salty to eat, so they cut it into thin slices and began eating it on top of rice. It is also said that the easily acquired persimmon leaves have an antibacterial effect, and by wrapping the sushi in these leaves, they were able to preserve the sushi for a few more days, depending on the season. That is why people came to wrap sushi in persimmon leaves and eat it.
In addition, it is said that by wrapping it in a persimmon leaf, the sushi takes on the sweet fragrance of the leaf, and that the taste is even better.

Now, persimmon leaf sushi is one of Nara Prefecture's specialties, but it originally spread as a special dish made in households in the Gojo, Yoshino, and Omine regions. It is especially eaten at festivals or other celebrations.