The autumn foliage is getting in the end of the season.
Still, I would like to introduce a temple where you can enjoy autumn foliage in Nara for the next year's travel.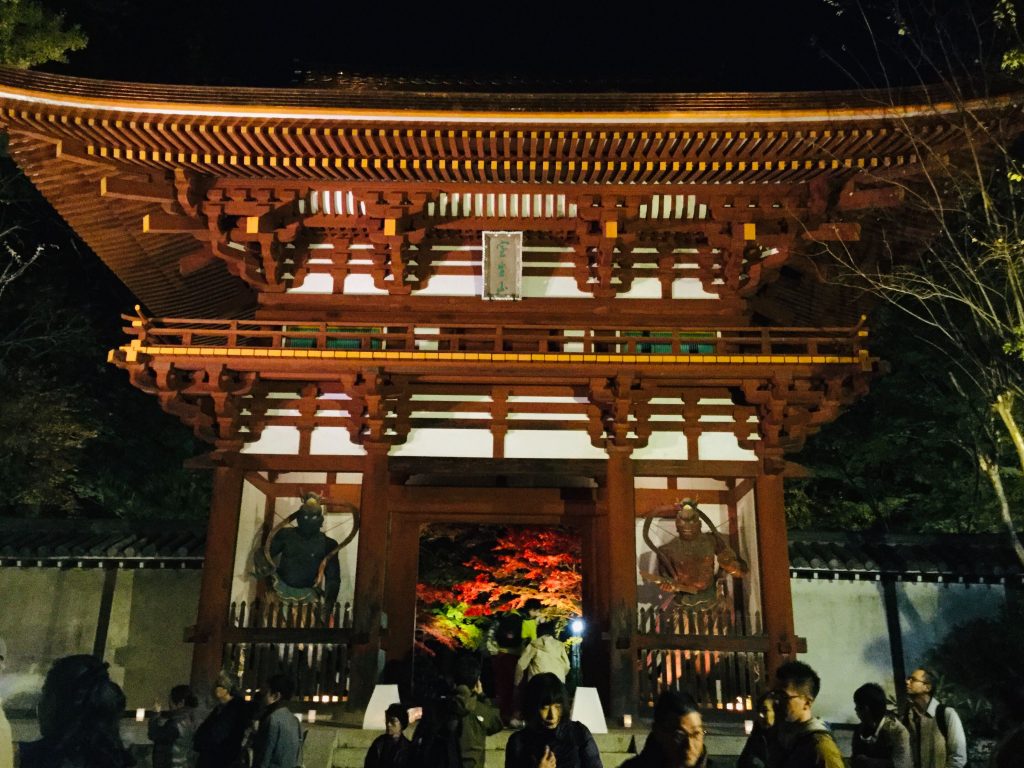 Murouji Temple, located in Uda City, is only one-hour drive away from Nara City.
This temple is in a small village among mountains.
Murouji Temple is called "Women's Koya", because the temple welcomed female worshippers, in contrast to Koyasan in Wakayama, where only men were admitted for Buddhist training.
This temple has been well-known as a Dragon deity as Imperial court has been sending its people out here to call for rain since the ancient times.
People believe that dragon lives in a cave in the mountains surrounding with clear water of the river running valley.
Another feature of this temple is a five-storied pagoda in the precinct, which is the smallest outdoor pagoda in Japan. It's designated as a national treasure.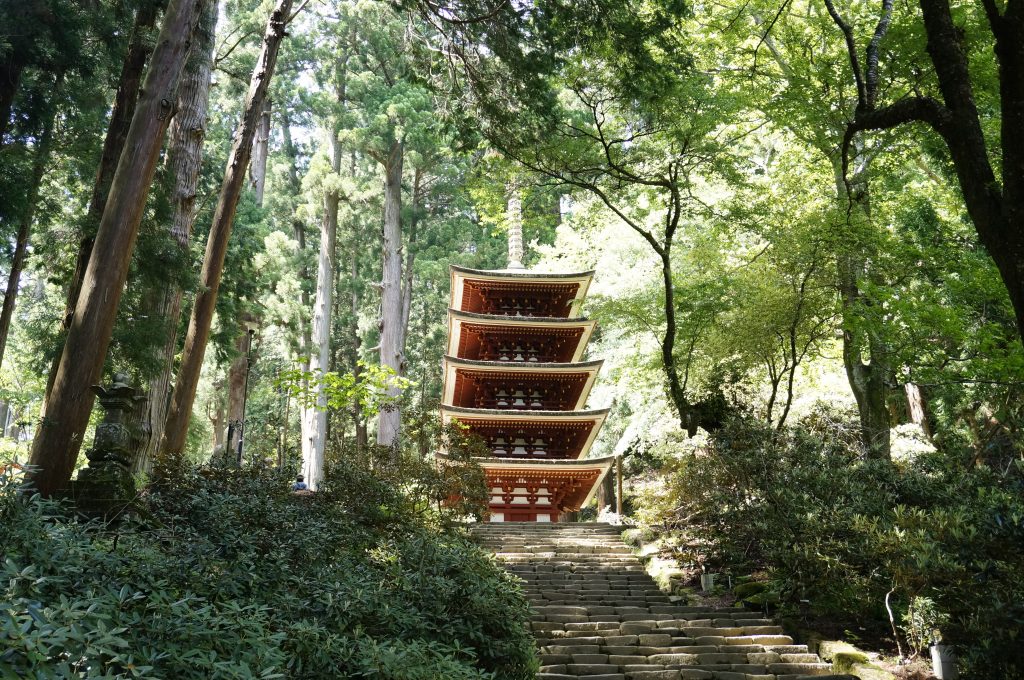 On the weekends in November and in the beginning of December, Murouji Temple opens its door for visitors to enjoy the light-up autumn foliage in the evening.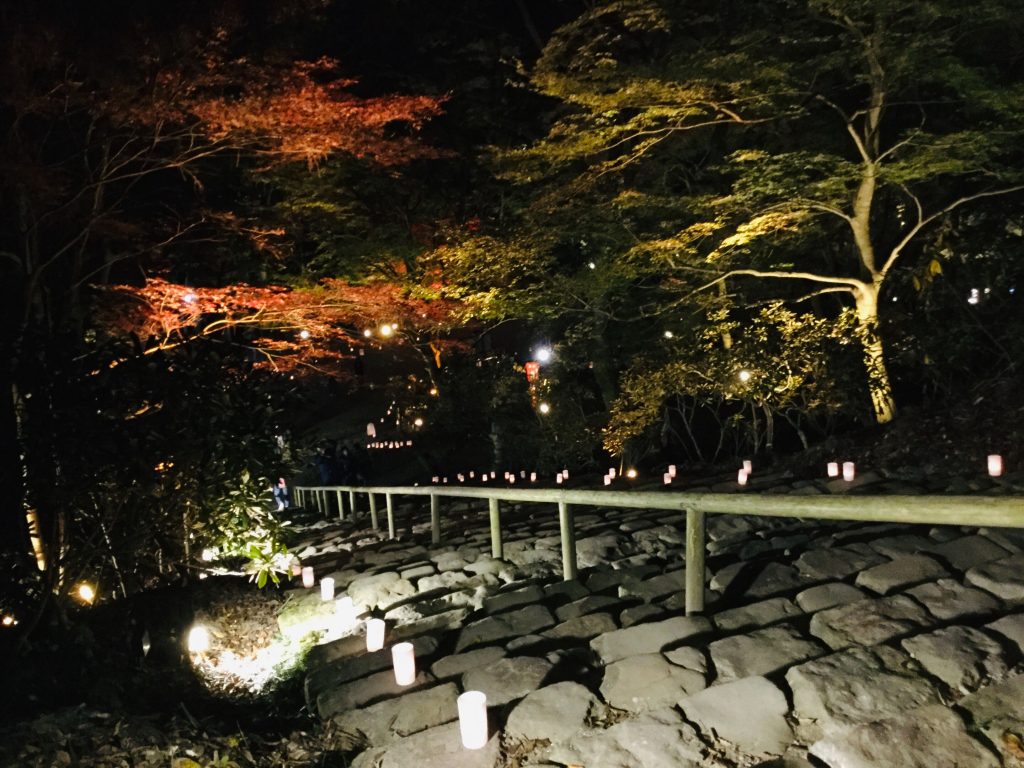 Can you recognize the dragon image on the five-storied pagoda? It's a projection mapping during the light-up event.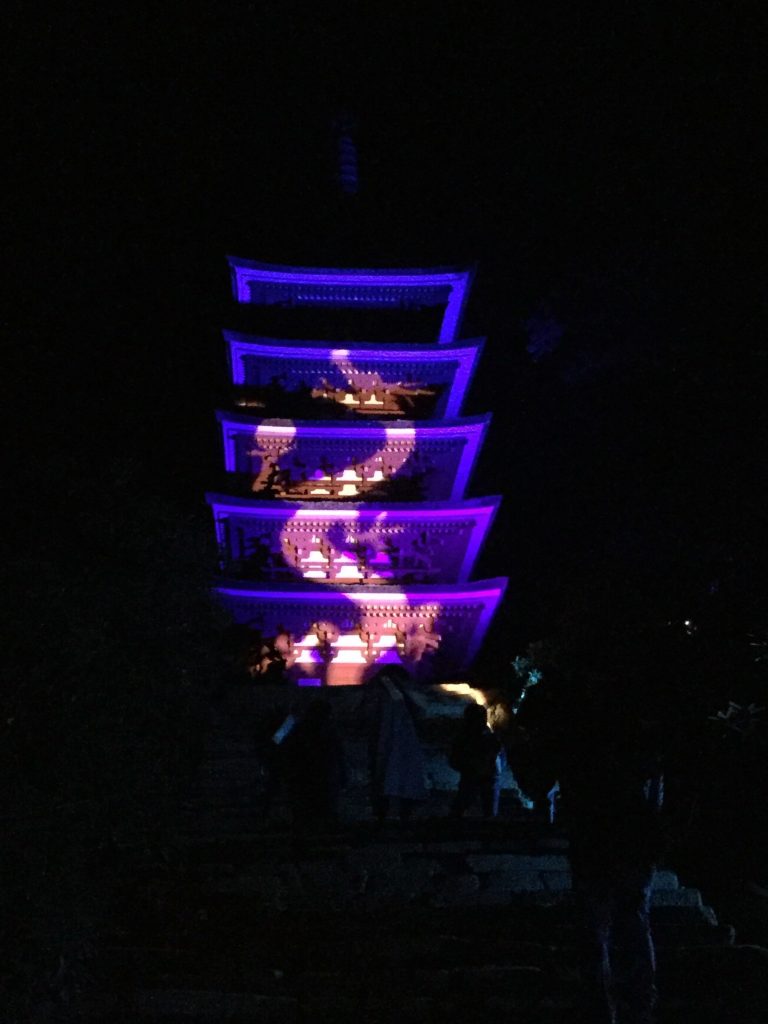 With less people, you can enjoy the autumn colors in a sacred atmosphere.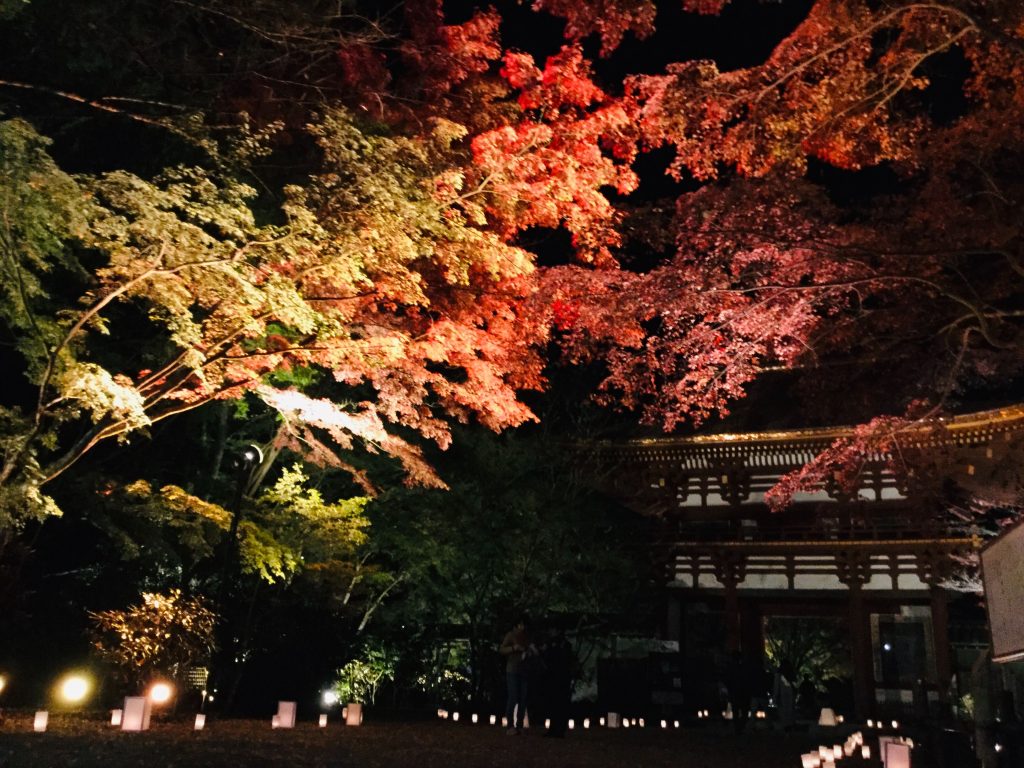 I hope you visit Murouji Temple to enjoy this fantastic light-up autumn foliage the next year !
Murouji Temple
Opens:
-April 1st ~ November 30th : 8:30 – 17:00
-December 1st ~ March 31st : 9:00 – 16:00
Entrée fee: 600 yen
Address: 78 Murou, Uda City