There is a shrine in Totsukawa Village, Nara that is a registered World Heritage site as part of the "Sacred Sites and Pilgrimage Routes of the Kii Mountain Range".

In a lonely place at the southern tip of the Omine Mountain Range, enshrined at the top of Mt. Tamaki (alt.: 1,076m) is Tamaki-jinja Shrine.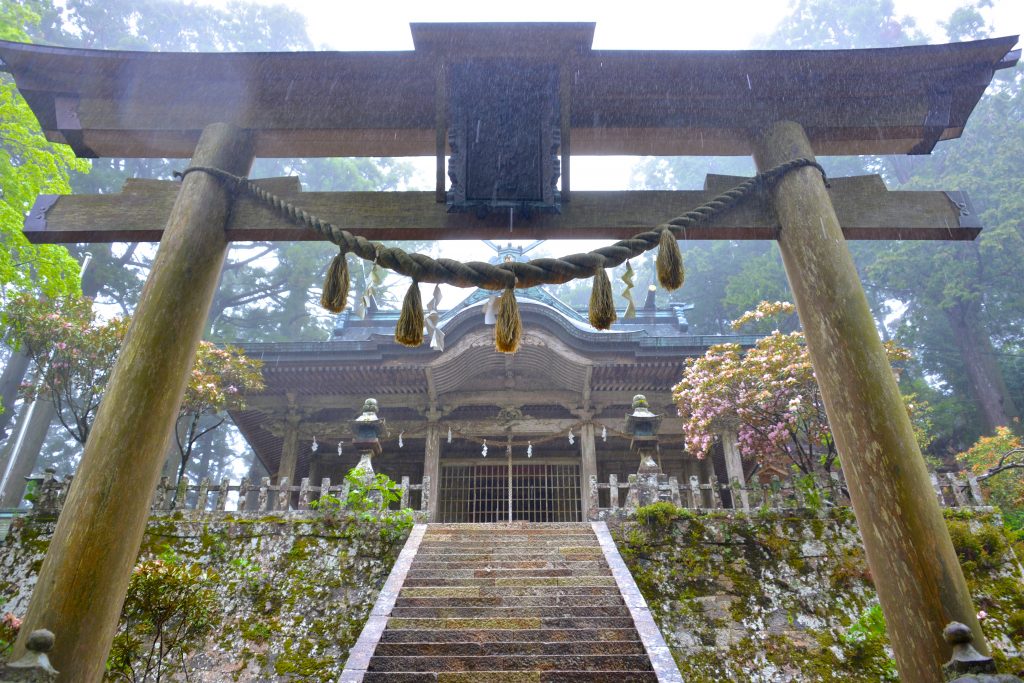 Within the dark, thick trees is a magnificent shrine.

It is said to have been established in the year 37 BC.
The Jindai-sugi cedar tree tells of that history, as this tree is said to be 3,000 years old. Large cedars and other trees over 1,000 years old stand tall within the grounds of the shrine.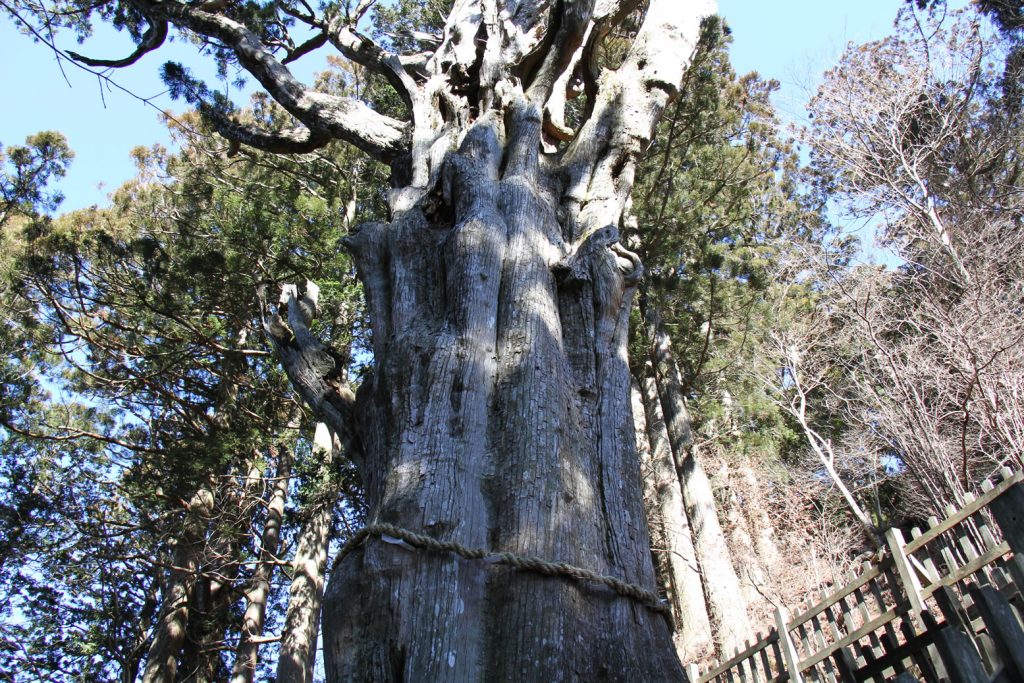 With the Omine Okugakemichi path passing through it, Mt. Tamaki is one of the sacred places for mountain practitioners. It has long been a training ground in the Kumano-Omine Shugendo practice, which stretches from Kumano to Yoshino. Shinto and Buddhism mixed in the Heian period, and with many practitioners using this shrine as a southern hub on the Omine Okugakemichi path, it prospered as a temple beyond the three major shrines in Kumano. In the middle ages, many emperors visited as well.

Expressing that gorgeous history are the Saishiki-tobusuma (colorful sliding doors), which are now considered to be Important Cultural Artifacts, and are located inside the shrine's office.
There are over 60 of them. Each sliding door uses one single board of Japanese cedar.
It is supposed that the trees used were over 600 years old.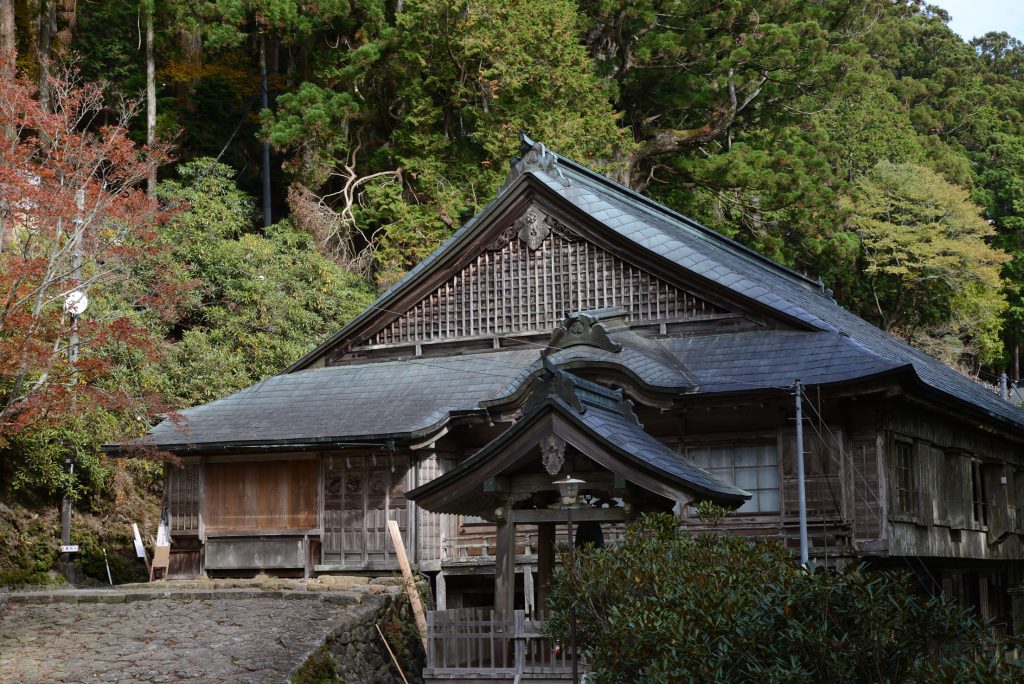 You can get to the top of the mountain by car or bus, but it is about a 20-minute walk from the parking lot to the shrine. When visiting the shrine, please wear clothing that is suitable for lots of walking.