Fall is the beautiful season with autumnal colored leaves. The best time to see the autumn foliage in Japan is now, from mid-November to the beginning-December.
Japanese people loves to appreciate the beauty of autumn leaves since ancient times as well as Sakura, cherry blossom in Spring season. People embarks on excursions to enjoy autumn colors.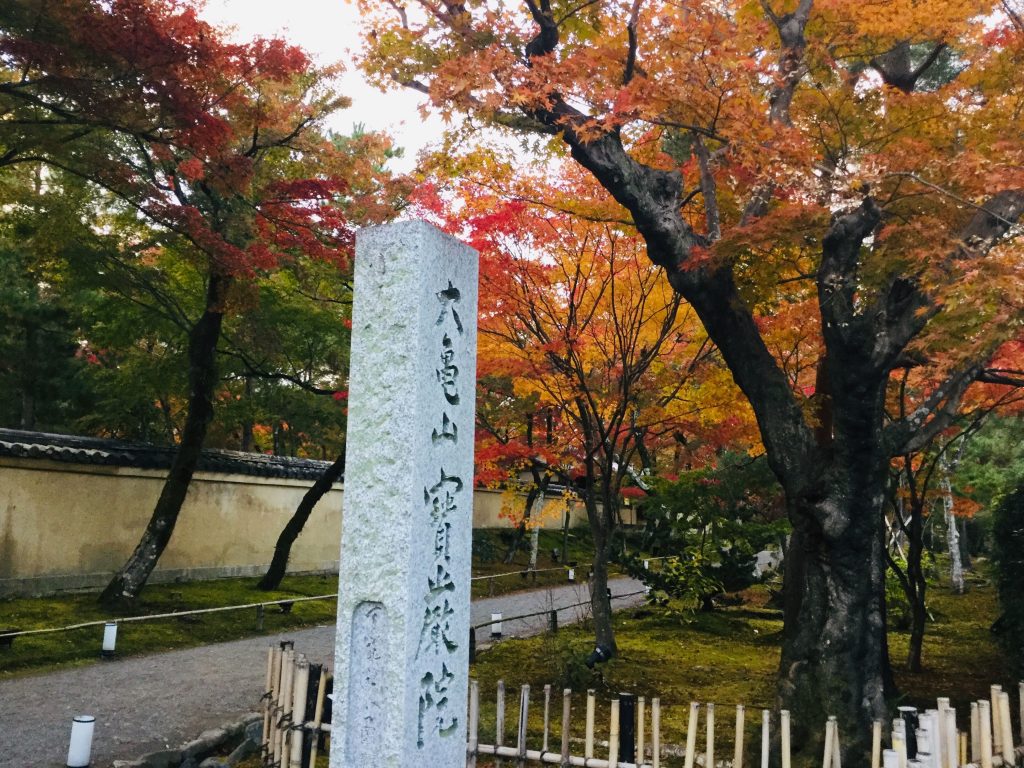 There are lots of famous spots for its autumn foliage all over Japan.
Kyoto is one of the most popular destination for it. During the season, so many Japanese people and travelers from all over the world visit Kyoto.
Last week, I visited Kyoto to attend the customer who wanted to see the autumn colors in Kyoto. We visited Tenryuji Temple in Arashiyama, which one of the most popular spots in Kyoto. Was very beautiful.
It was on weekday, but lots of people. It seems that foreign travelers were more than Japanese people.
In Nara, there are lots of spots for autumn leaves with less visitors such as Shoryakuji Temple, Hasedera Temple, Murouji Temple and Tanzan jinja Shrine. You can enjoy the colors in a quitter atmosphere. I would like to introduce one of them in the next blog.