After the rainy season, we have sunny days every day and it continues to exceed the 35-degree mark.
It's tough to walk outside in daytime, but we are not the only ones suffered from the strong sun and humid climate.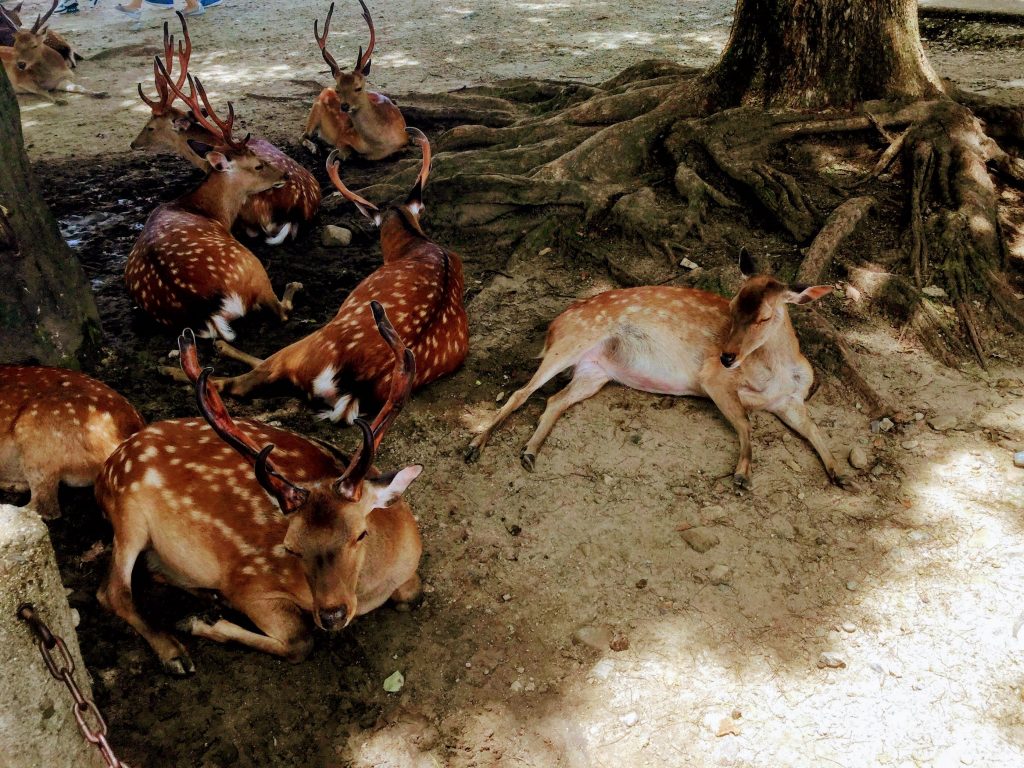 In Nara Park, you can see many deer lie down in the shade, or walking in the shallow river.
When they find marshy spots even it's just aside the big road, they don't hesitate to put their belly on the mud and try to release body's heat.
They don't have many way to avoid the sun and heat like us, but smart.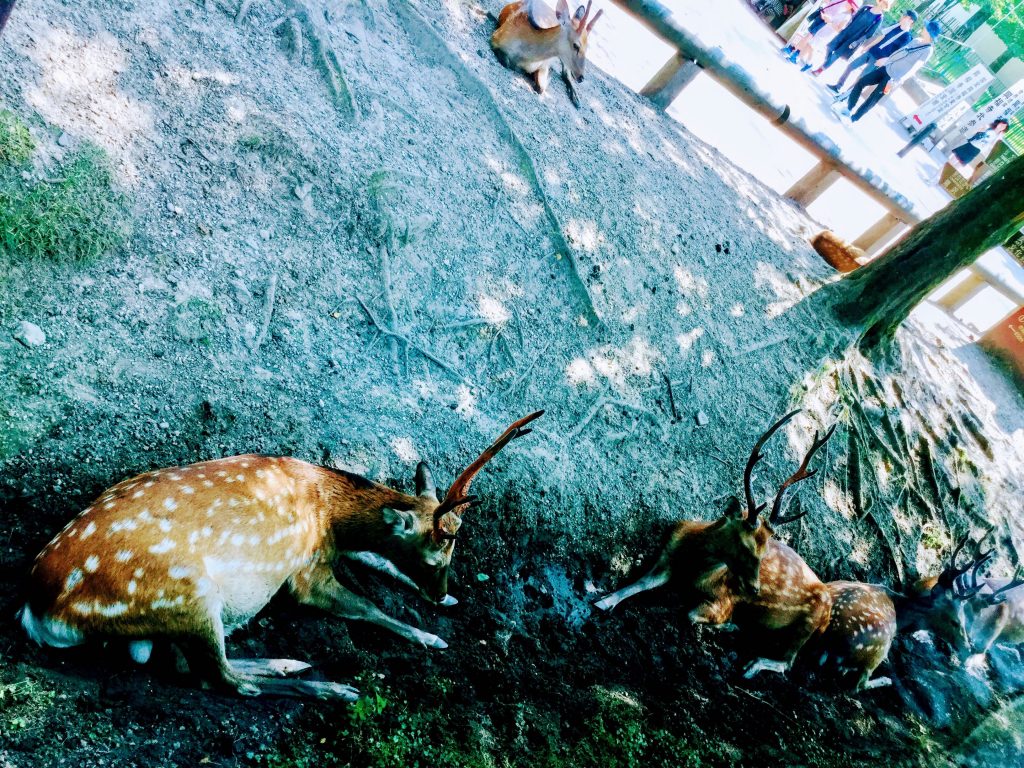 On the other hand, of course, there are some which happily receive the sun energy.
You can see the green lush paddies everywhere if you drive 30 minutes away from Nara City.
In the middle of August, the paddy rice is growing nicely and beautifully.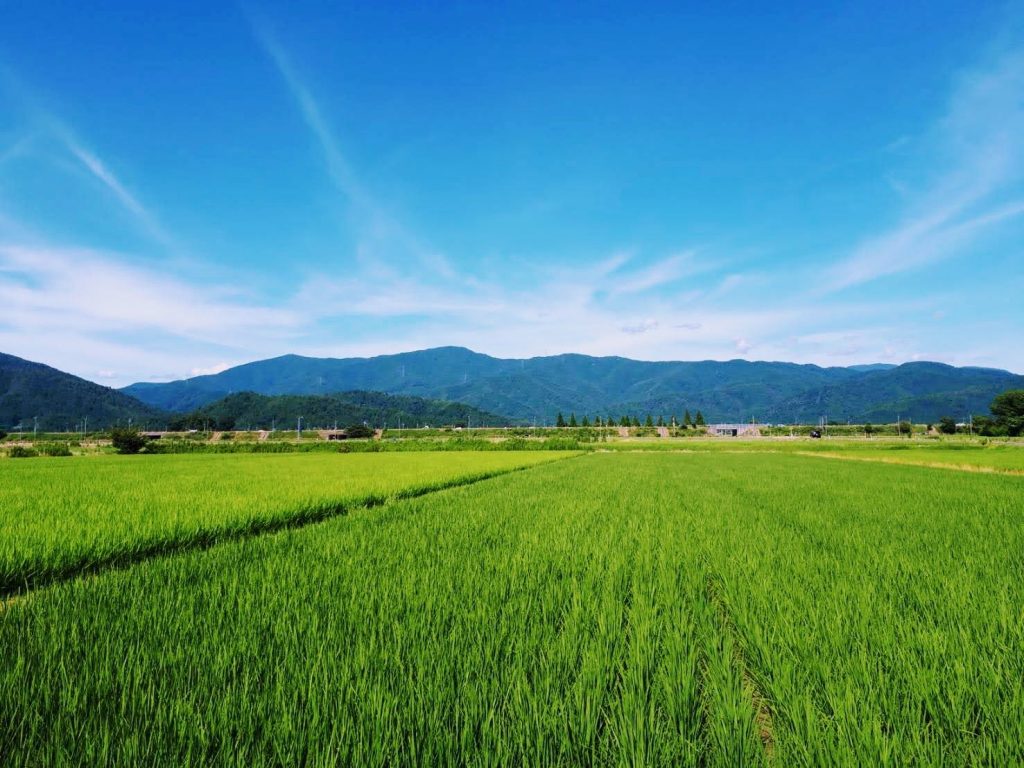 But shortly the typhoon season will come.
Typhoon are low-pressure systems from subtropical areas which usually hit southwestern Japan from August to October. They cause a wide range of damage every year such as the destruction of buildings, reduction of crops, and landslides.
After dreadful typhoon comes, the paddies look awful, spreading rice going down like duckpins.
Even though, with vitality, many paddy rice recover from several typhoon with the care of farmers. Then we can appreciate the tasty rice.
Anyway, I hope typhoons doesn't hit and damage Japan much this year.
If you have any plan to travel Japan in the typhoon season, please be careful with strong rain storms and the traffic regulations!