It started the rainy season in the middle of June. It rains well. Not every day, but it rains cats and dogs. While being away from the sun during the rainy season tends to make get people down, the bright colors of Hydrangea cheers you up.
When you walk along the street in June, you often find hydrangea blooming. Hydrangea is the biggest icon of the Japanese rainy season.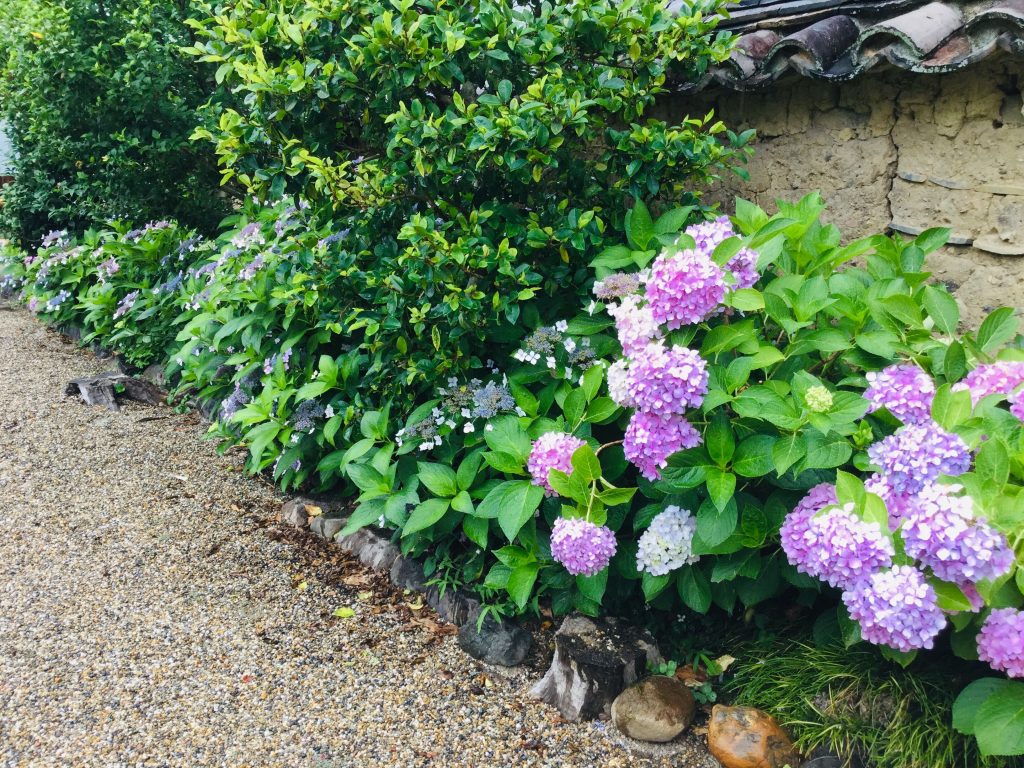 Many believe hydrangea was first discovered in Japan, although the plants are native to several different locations around the globe. Hydrangeas are a genus of over 75 species and 600 named cultivars that are native to a wide range of regions and countries, including Japan, Asia, Indonesia, Himalayan mountains, and the Americas.
Hydrangea blooms can be pink, blue, red, white, purple and green. The colors of the flowers can be changed by the acid degree of the ground. It makes even the same flowers different colors each year.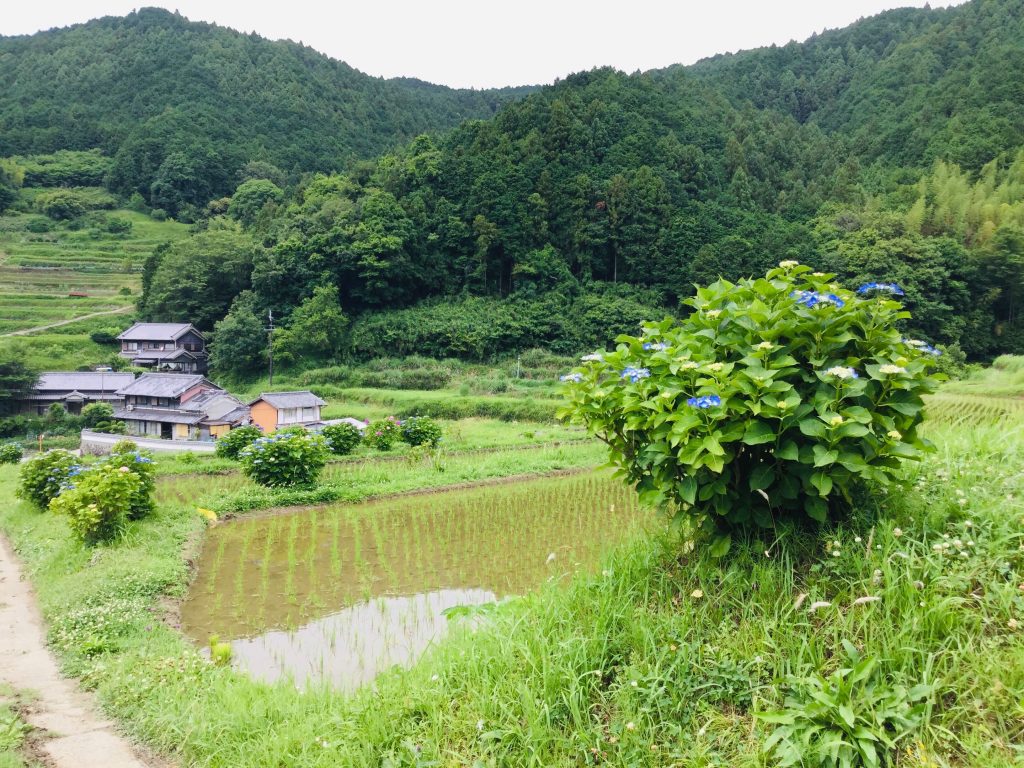 In Aska, I found the hydrangea planted at the edge of the rice terrace. A beautiful match of the green rice paddy and bright flowers. I really like this early summer scenery in Japanese country side.