Located in the western part of Nara City, Ryosen-ji Temple is a rare temple with a rose garden.
Roses are in season from early May to mid June, and mid October to early November.
The 200 varieties and 2,000 bulbs of roses bloom beautifully and proudly.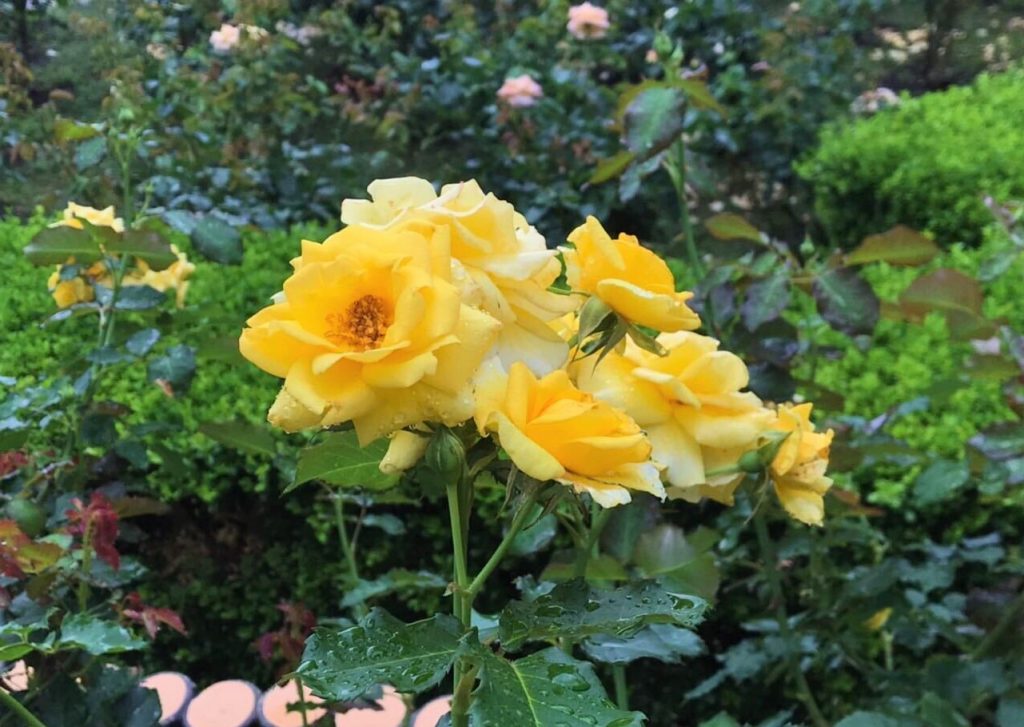 Why is there a rose garden in a temple?
It comes from the priest at the time, who had experienced war and wished for peace. Having come back to Japan from the war abroad, the priest wanted visitors to the temple to see the flowers, feel relief in their hearts, and know how precious peace is. That was what he had in mind when he opened the garden in 1957.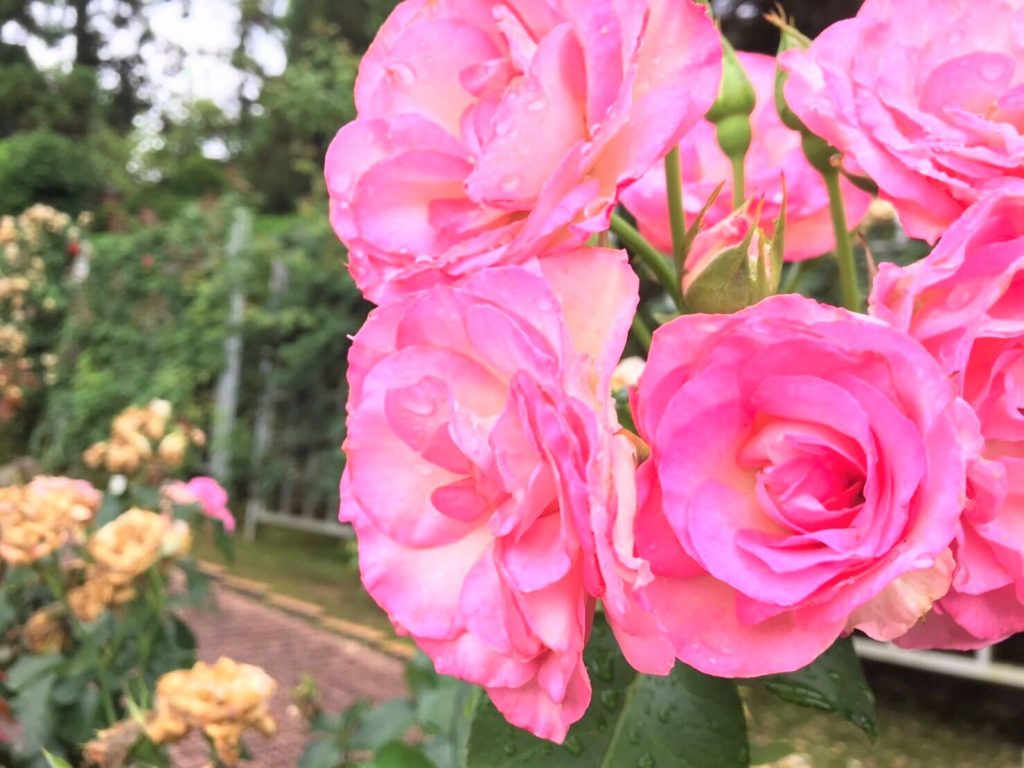 There is a world in every area of this vast, modern garden. The theme of the garden is "rebirth of life".
The first area is a children's world, with statues of mothers and children, and objects of siblings. The red roses, etc. give it many bright colors. The middle area is a grown-up world, centered around the Rose Goddess and a fountain inspired by the Möbius loop. Beyond that is the world of the elderly at the rose hall, where we look back onto a life that passed by so fast. The rose hall is named Priere, and is a tea terrace.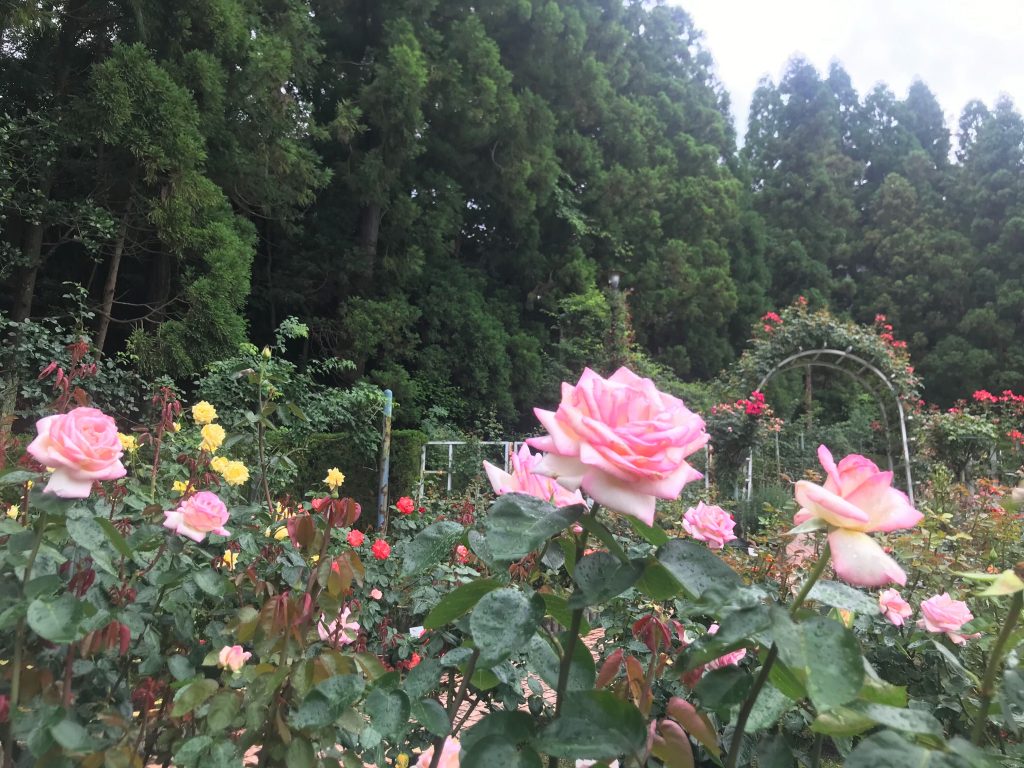 This tea terrace is only open during rose season, in the spring and the fall. Here you can enjoy their rose tea and their rose-flavored ice cream. They also have many other rose-themed goods you can buy.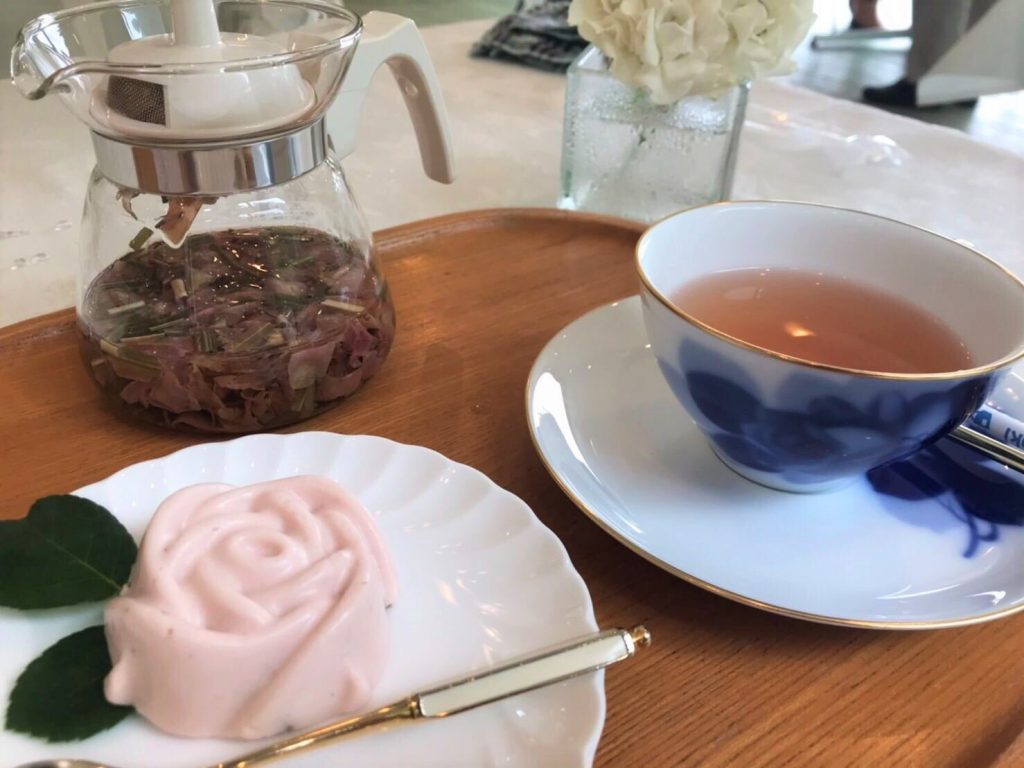 Access:
A 7-minute bus ride from Kintetsu Tomio Station on the Nara Line.
Please get off at the Ryosen-ji stop.