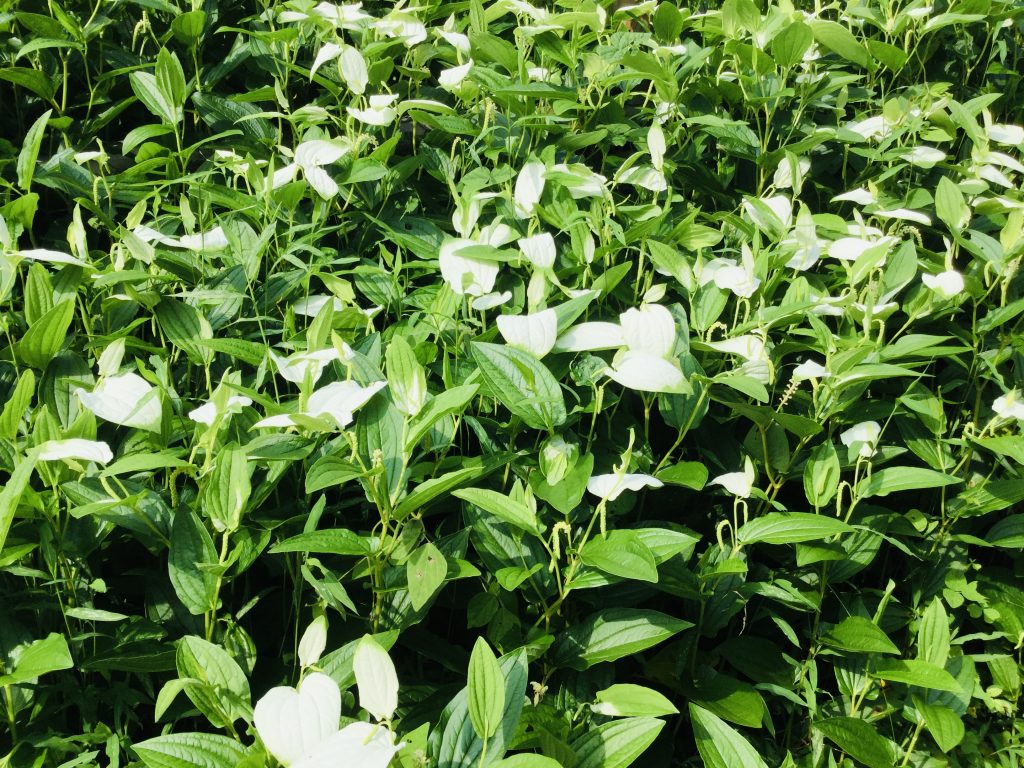 Hangesho is the name of Saururus chinensis. It is named Hangesho as it blooms around the season of "Hangesho", which is the eleventh day after the summer solstice. It generally grows to 60cm high in a waterfront.
In July, its leaves turn white leaving a part of it green as it is.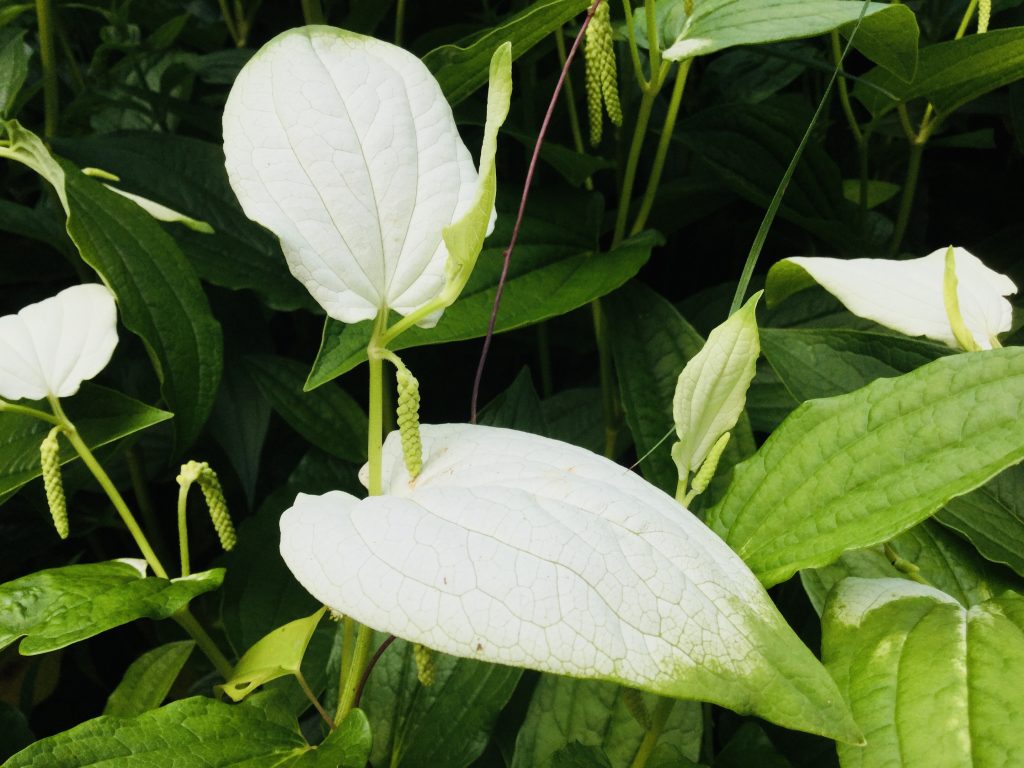 It's designated as a near threatened species of Nara Prefecture.
Okada-no-mura, Mitsue-mura village is famous for hangesho growing in clusters in 3,000 square meters of the mountain side. You can see bunch of this precious plants covering all over the area.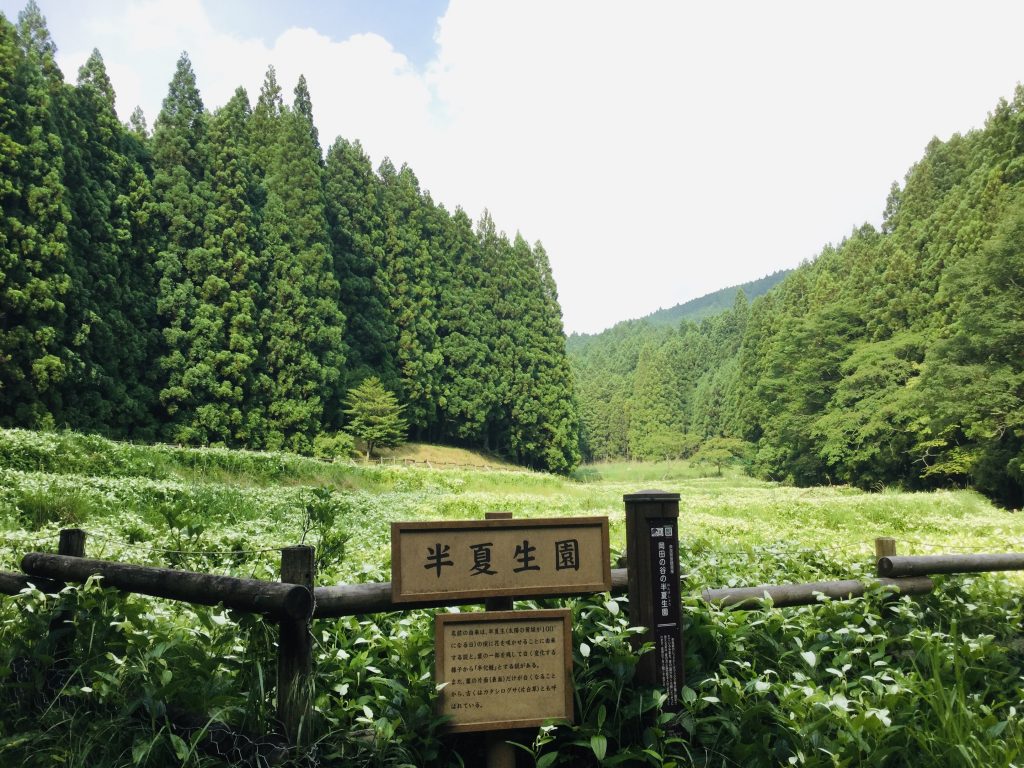 By the way, rain falling at the hangesho season is called "hange-ame", known for its heavy downpours.
When I visited here yesterday, fortunately I could see the blue sky. Lucky me!
Today, it rain cats and dogs, though.
Hangesho-en
Address: 2735 Kamisue, Mitsue-mura, Uda, Nara Pref.
Entry fee: free