In summer, people tend to lose appetite because of the summer heat and humid. To prevent too much losing weight and tiredness, Japanese people has a habit to eat unagi in summer. Unagi is eels in Japanese.
You can see more unagi at the supermarket in summer. By the way, Japanese people love unagi so much that there are about 900 unagi restaurants in Tokyo. I love unagi, too!
Unagi has lots of vitamins, which works for recovery from exhaustion and appetite improvement. In the Anthology of Myriad compiled in the 7~8 centuries, a man made a poem
recommending to have eel for summer lethargy. Interestingly, even ancient people knew that eels were an appropriate food to take in summer.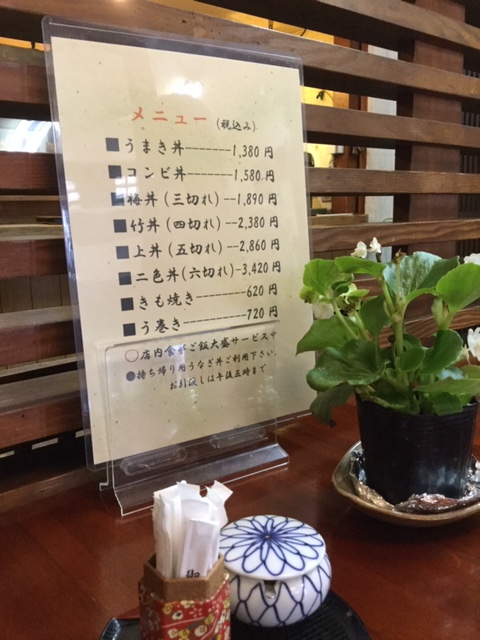 Why don't you try eel when you visit Japan in summer!
You can find some good quality unagi restaurants in Nara City.
Here's one in the middle of Nara City. 5 walk minutes from Kintetsu Nara station.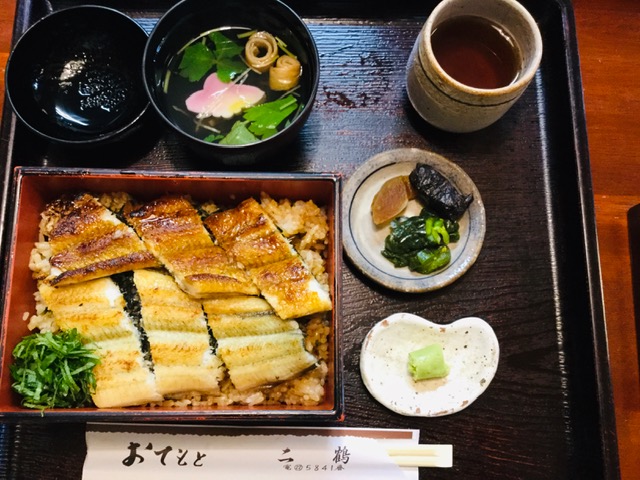 This is Nishoku-don. You can have two kinds of taste, Kabayaki and sirayaki, in one box. Kabayaki is thick soy-sweet sauce taste, on the other hand sirayaki is plain taste with wasabi. Expensive but worth to have it!
====================================================================
Nikaku
Address: 51, Tsubai-cho, Nara City
Open: 11:00 – 21:00
Close: Sunday