In Japan, when the hot and humid summer comes, people hang a wind chime under eaves to enjoy its refreshingly cool sound.
In Ofusa Kannon, a temple in located in Kashihara City, Nara Prefecture, you can enjoy thousands of wind chimes' sounds.
Ofusa Kannon holds the Furin Matsuri, a Wind chime Festival for 2 months in summer, until the 31st August. This festival started in 2003 for worshippers and visitors to make them feel cool with wind chimes' sounds.
The festival boasts about 2,500 of wind chimes hanging in the precinct.
You will be stunned with its scenery and beautiful sounds.
It's fun to see the difference of wind chimes from main producers around the nation. You can even buy some of them.
On the 17th July, the night festival will be held and you can enjoy the light up with wind chimes.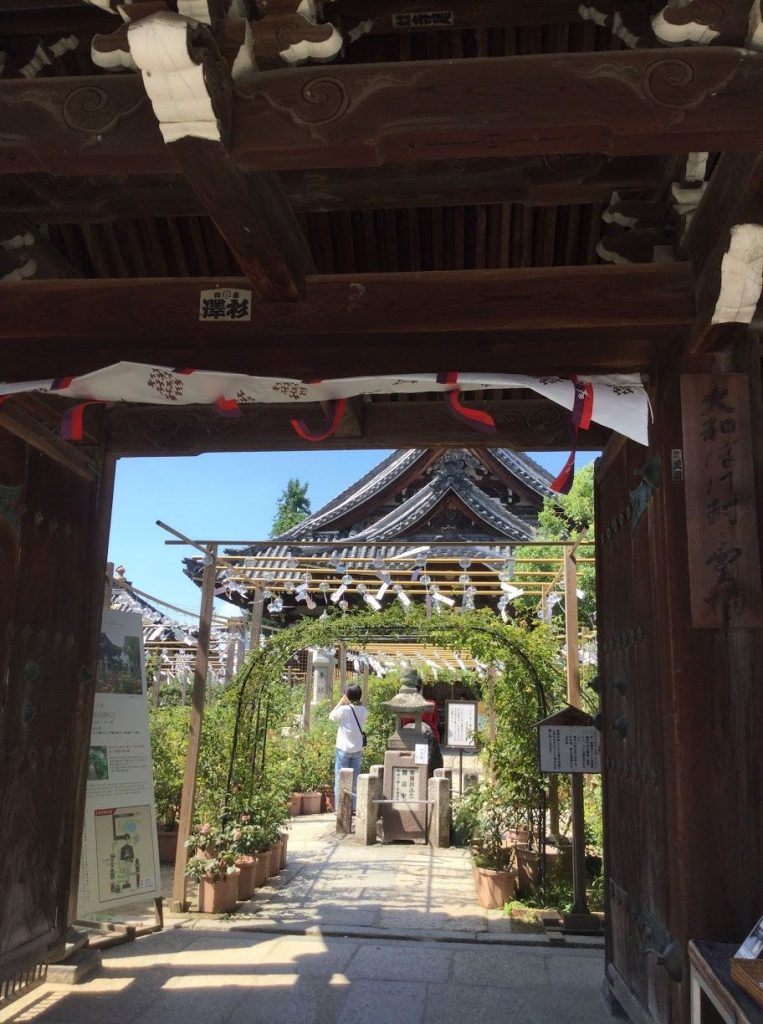 Ofusa Kannon…
The temple enshrines Deity of Mercy protecting people against dangers and evils.
Other than wind chimes in summer, this temple is famous for 4,000 kinds of roses in May and June and attracts many people who enjoy its beauty and aromas.
The temple is 50 minute drive away from Osaka City and Nara City.