Bambi or fawns debuted at Nara deer Park this year, too!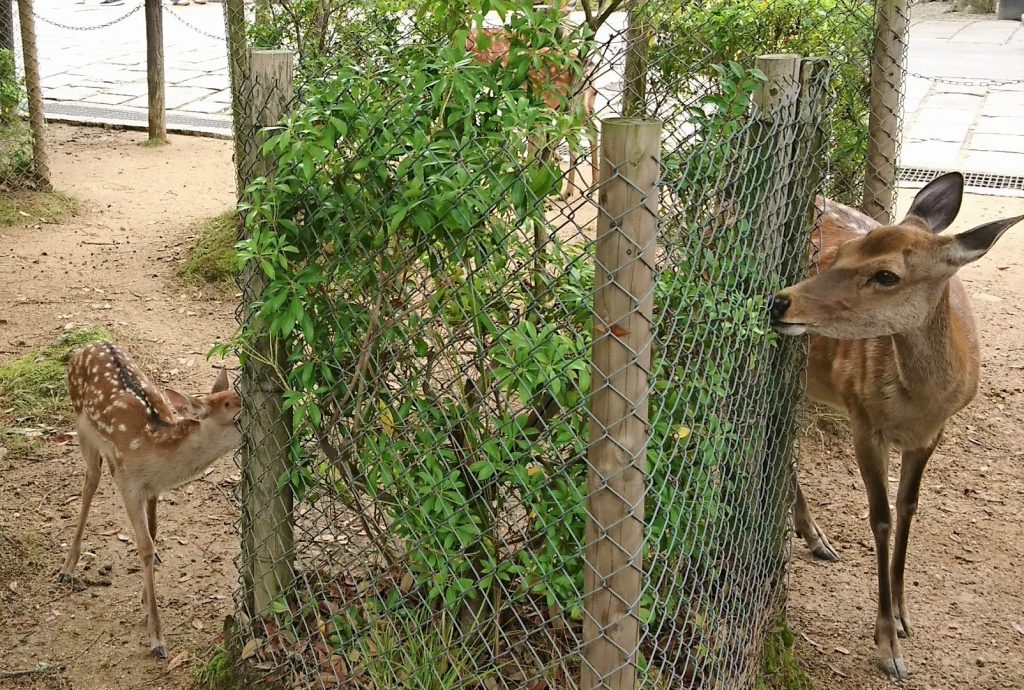 After the baby boom in June, mother deer and fawns who had been protected at Roku-en Deer Centre for and after birth made their debuts around Nara Park, Kohfukuji Temple, Todaiji Temple and Kasuga-taisha Shrine.
Now you can meet cute fawns who trot along with their mothers.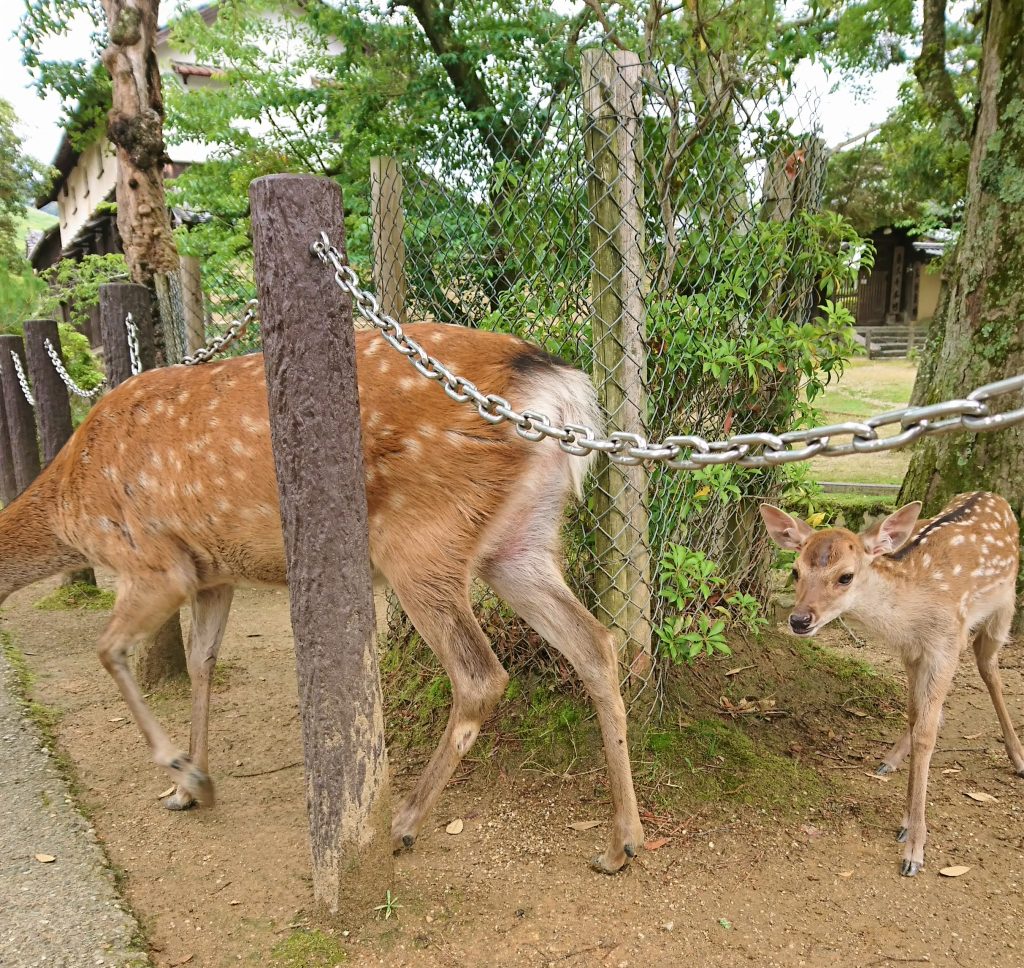 Roku-en Deer Centre, close to Kasuga-taisha Shrine, protects and treats the local deer who are injured or sick. In June, the fawns at the centre are opened to the public. It is a good chance to see them before they are released into the park.

Please follow these rules when you meet fawns in the park, as specified by the Nara Deer Preservation Foundation.
*If you see a fawn in the park, please keep an eye on it.
*For two to three weeks after birth, fawns have the habit of spending time hiding in the grass.
*Please don't touch the fawns. If their mothers detect a human scent, they sometimes stop feeding them milk.
*Please beware of the mother deer. The mother deer have strong maternal instincts, and sometimes attack those who are just close to their children.
*Deer will mistakenly eat garbage, so please take all of your garbage home with you.
*The deer inhabiting Nara Park are wild animals and mainly eat grass, nuts and berries of trees, and snack on "shika senbei" or deer crackers.
Anything else will upset their stomachs, so please don't feed them anything else.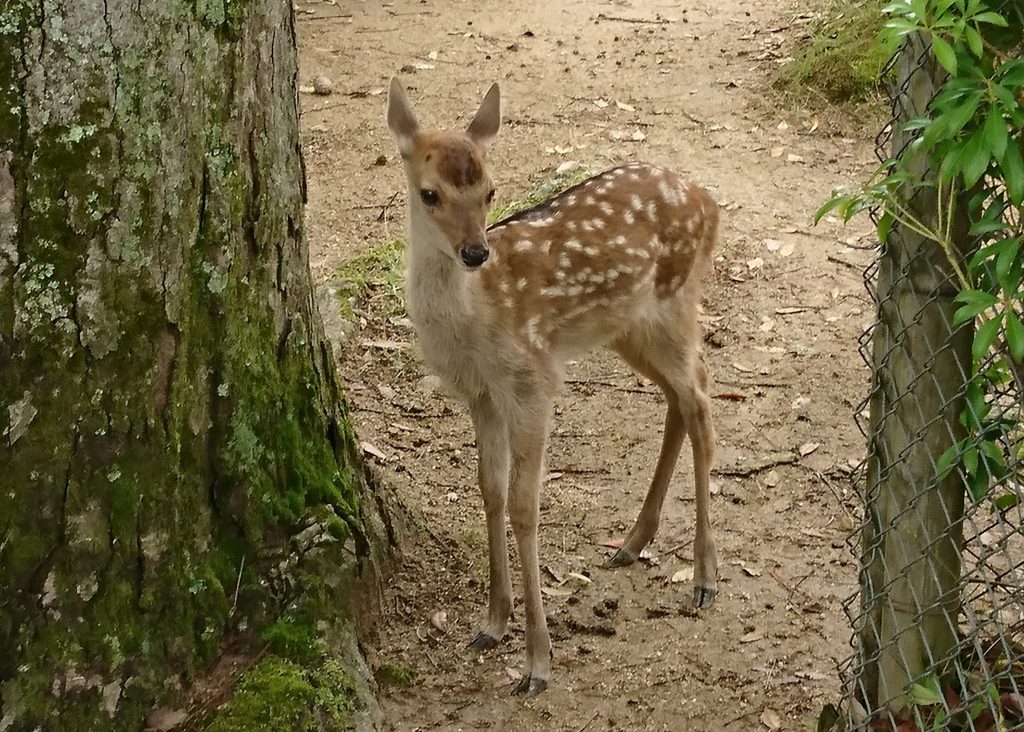 Almost 1,300 wild deer roam freely at Nara Park. It is a very precious place, and Nara Park will continue to be a place where people can co-exist with deer.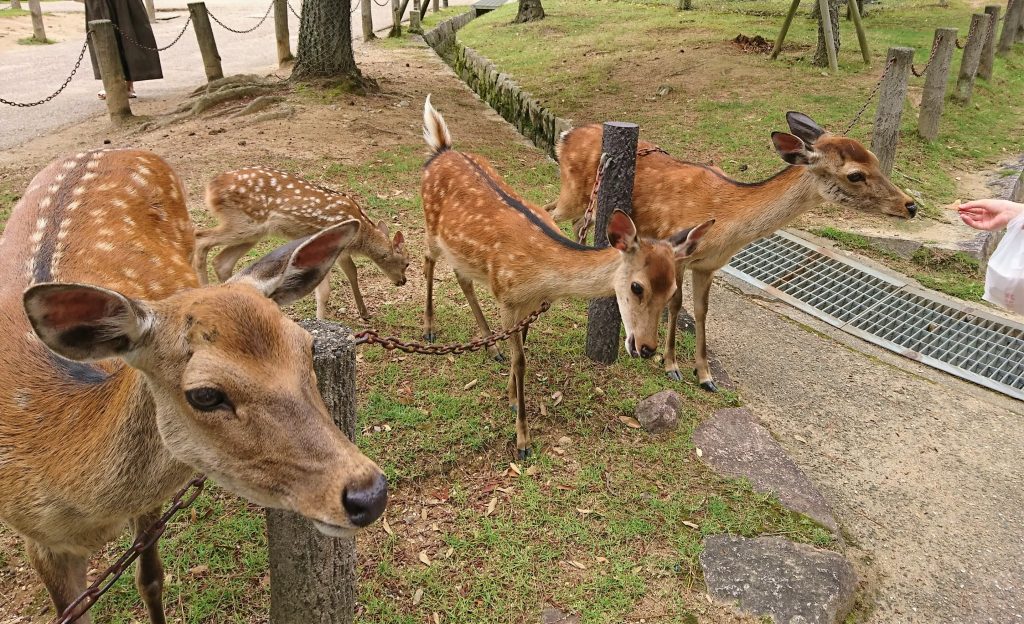 If you want to meet friendly deer, please visit Nara anytime!