Japanese likes to appreciate flowers or plants with the seasons.
Major example is Sakura, cherry blossoms in spring. In autumn, there are many plants which make people evoke Japanese autumn. Red spider lily, silver grass, bush clover… and cosmos flower.
Cosmos is such a popular flower that you can find many famous viewing spots all over Japan.
In Nara, there are some spots you can see beautiful cosmos. I introduce one of them, Hannyaji Temple in Nara City.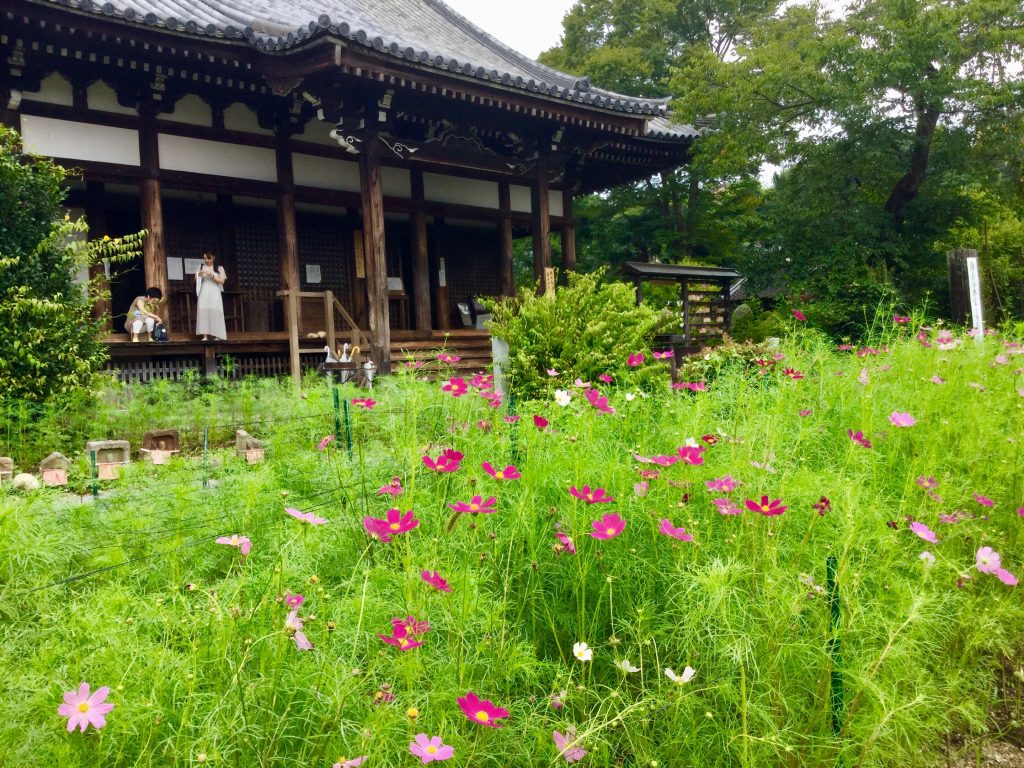 This temple is located in 10 minutes' drive north away from Todaiji Temple.
People feel relaxed once you step in this nice and rustic precinct.
The bodhisattva of wisdom on back of lion is dedicated as its principal image.
Also, you can find many Ksitigarbha in its precinct. Beautiful mixture of stone religious figures and nature.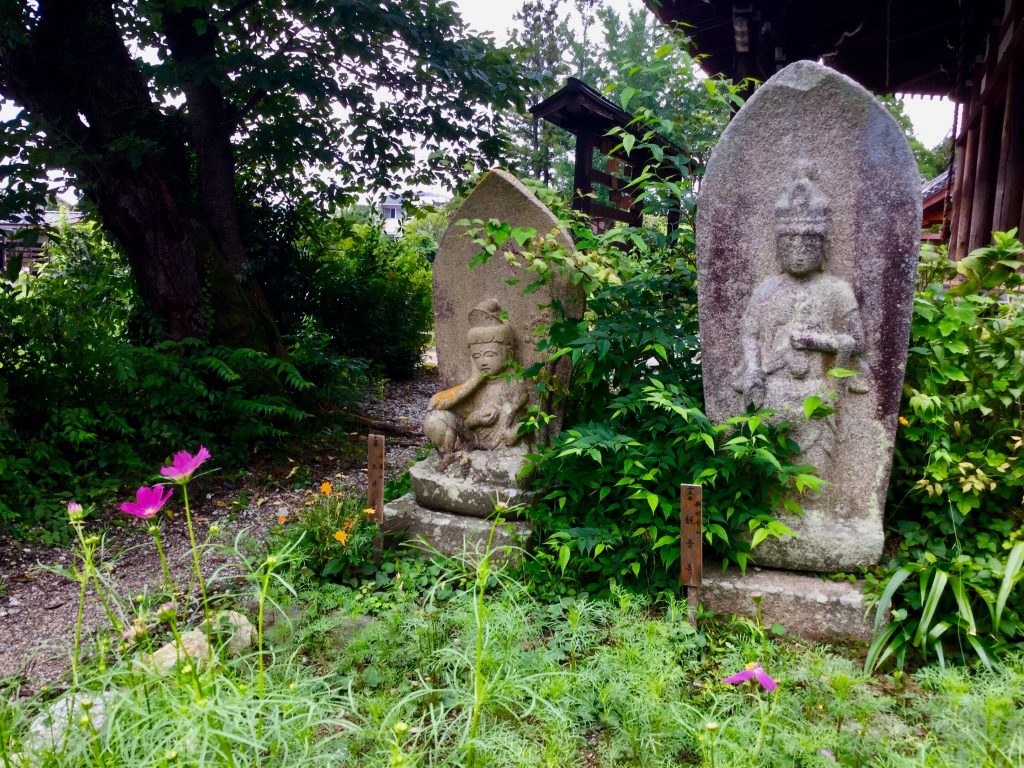 You can find abundant variety of creatures such as butterfly, red flying dragons, bees and Gold beetles.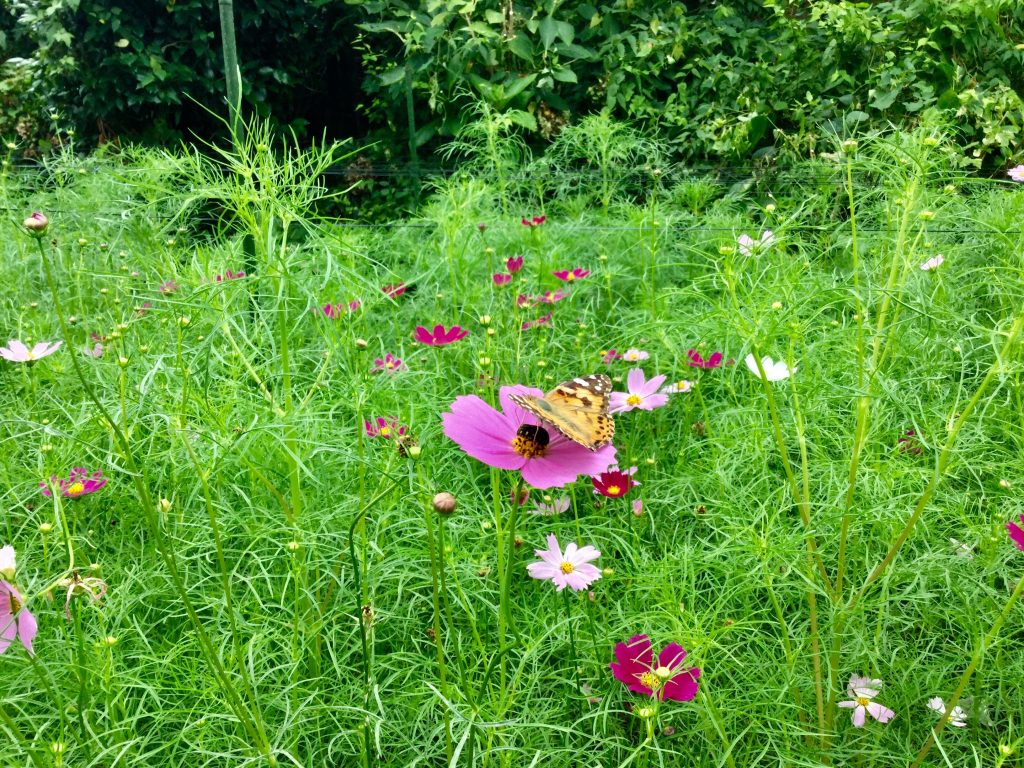 You can enjoy cosmos in Hannyaji Temple between the latter part of September and November.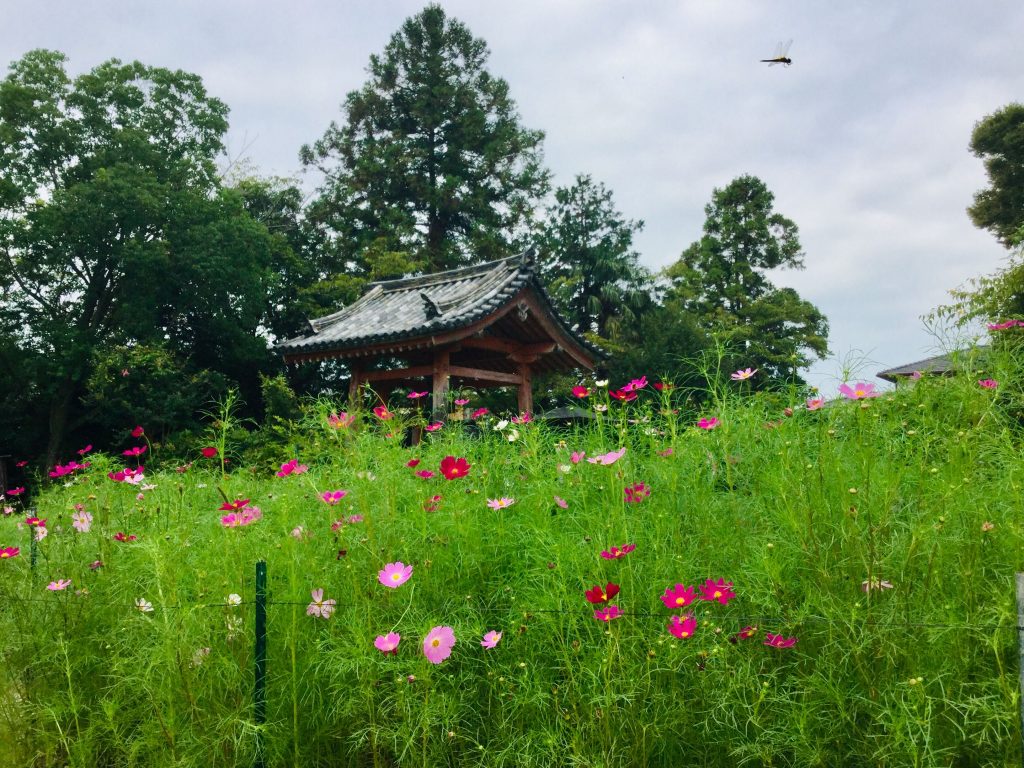 Except the very high season, you can enjoy calm and peaceful atmosphere here.
Hannyaji Temple
Address: 221 Hannyaji-cho, Nara City
Entrance fee: 500JPY
Open: 9:00 ~ 17:00