The last of summer's heat is fading, and we're now in the season when we can feel the arrival autumn.
Autumn in Japan means red leaves! Nara is no exception, as there are many places I recommend for you to go see red leaves.
This time I will introduce places that are ideal for hiking.

1. Odaigahara Plateau
Odaigahara Plateau belongs to Yoshino Kumano National Park, and with its primeval forest representative of Japan, it is a treasure chest of precious animals and plants. In addition to being selected as one of the 100 beautiful mountains of Japan, it was also selected as one of the 100 beautiful views of Japan, and as one of Japan's 100 secluded areas. The entire mountain itself is recognized as a special natural monument.

Odaigara Plateau is split into the eastern Higashi Odai, with its Masaki Peak and Daijagura, and the western Nishi Odai, with its primeval forest. Please be aware that Nishi Odai has regulations for entering the forest and requires prior registration.
The highlight is atop the 800m precipice of Daijagura, which allows us to feel the thrill of riding on the back of a snake. A panoramic view of the Omine Mountain Range expands just below our eyes.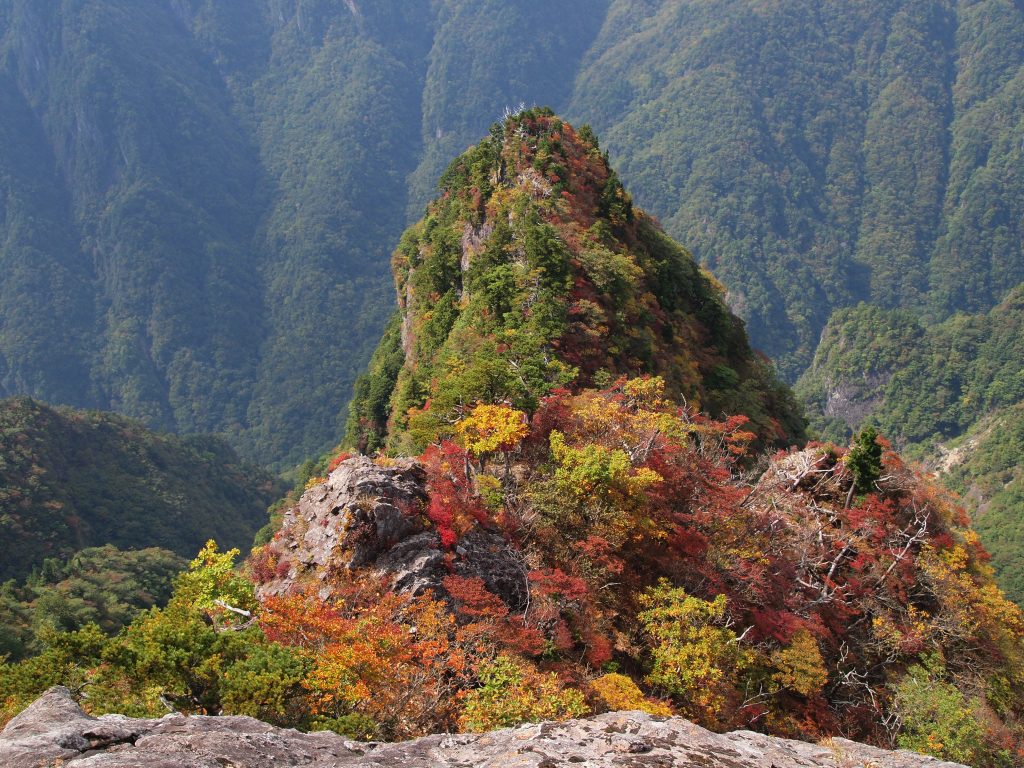 2. Soni Highland
Soni Highland is most famous for its autumn Japanese pampas grass. The Japanese pampas grass gathered on the face of Mt. Kuroso and Mt. Kame wave like silver in the light of the afternoon sun, and then shine like gold in the light of the sinking evening sun. The path is paved, making it easy for first time walkers, and lively with families on weekends.
After hiking, visit the hot spring bath "Okame-no-yu". The outdoor bath offers you a huge panoramic view of Byobu-iwa (sheer cliff), Kabuto-dake (helmet peak), and Yoroi-dake (armor peak).
I also recommend the local craft beer, Soni Kogen Beer.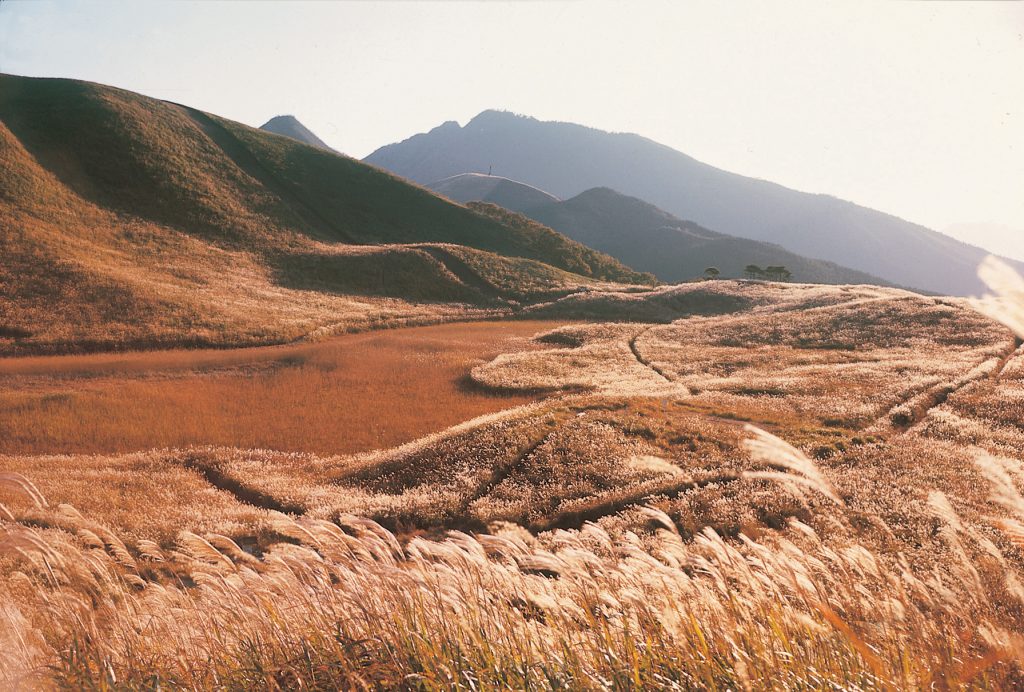 3. Mitarai Valley
The one truly gorgeous valley in Kansai, Mitarai Valley is located in Tenkawa Village, Nara Prefecture, a place with abundant nature known for river activities, hiking, and limestone caves.
You can walk along the fresh water streams on a paved hiking course, enjoying both the beauty of the valley as well as the slow, relaxed passage of time.
During red leaves season, leaves of a variety of trees, including Japanese maples and painted maples, add colors from the tops of mountains, allowing hikers to enjoy this beautiful place.
Please enjoy the contrast of red leaves, waterfalls, and boulders.