It's getting cold here in Nara. The autumn color delights people's eyes in Nara Park.
On a beautiful autumn sunny day, I visited Hannyaji temple. This temple is famous for cosmos flower. Actually I introduced this temple last year, too. But this time's visit was way better than the last one as I could see them in the best season.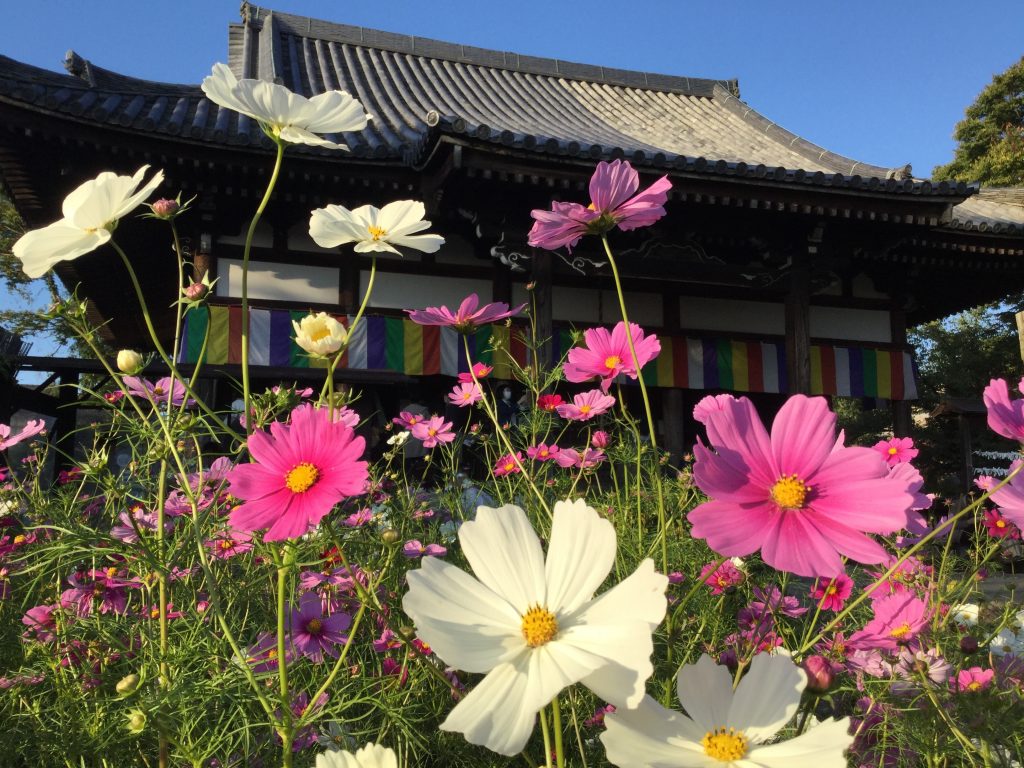 We have put ourselves in the regulation of going out because of the Covid 19, now the Japanese government tries to activate the economy by giving subsidy into the travel and restaurant industry.
So, these days I see many Japanese travelers come back to Nara. Many people was visiting this temple and enjoyed the flowers when I visited here.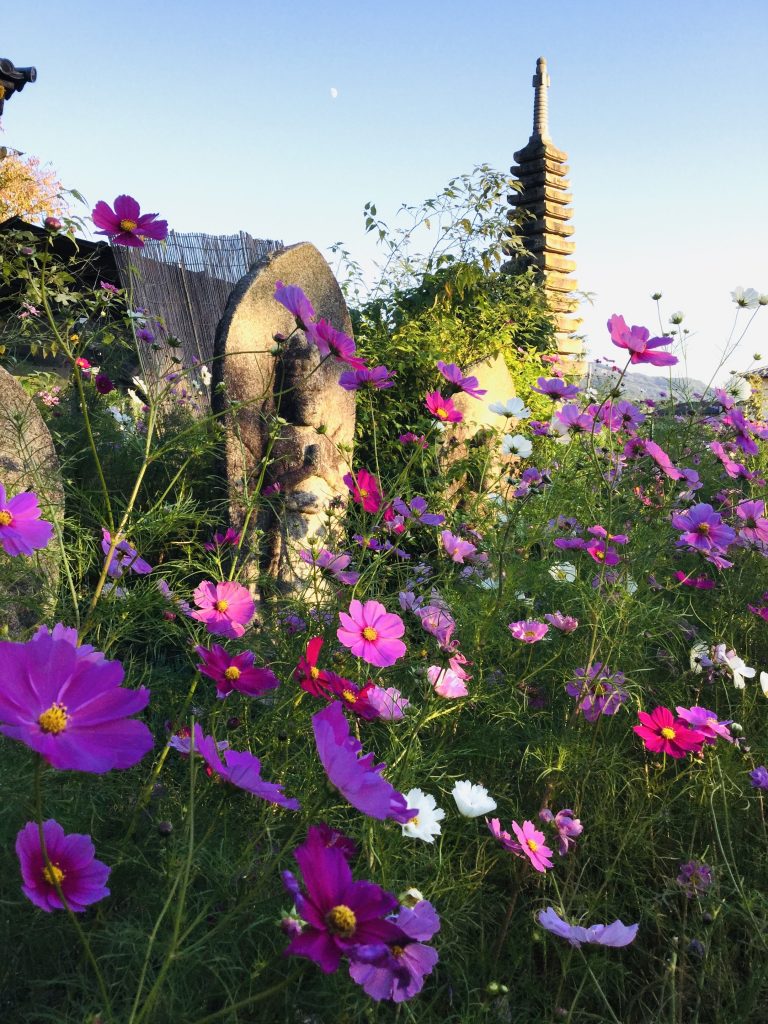 The principle Buddha image is Manjushri Bodhisattva riding on a lion. This statue is designated as a important cultural asset, and other some images, buildings and pagoda are also important cultural assets. The gate under here is designated as a National treasure.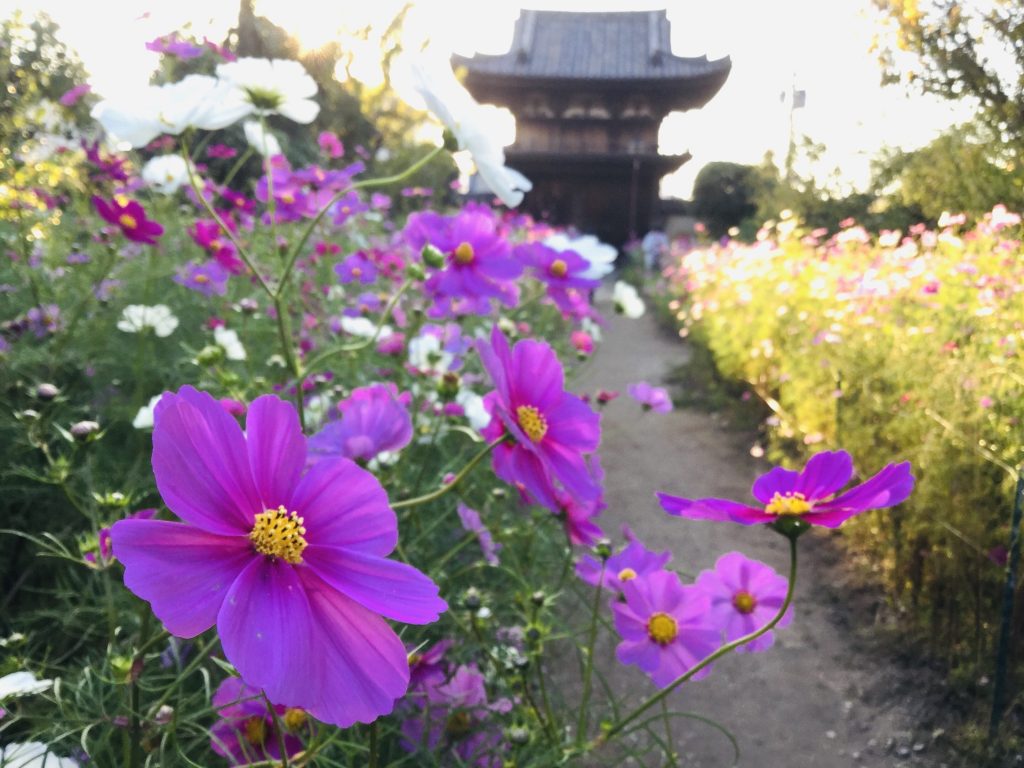 You can enjoy cosmos flower in early summer and autumn. Beside cosmos flowers, you can enjoy other kinds of flowers all year round. Hannyaji temple is located north of Todaiji temple. You can walk up from Todaiji temple or take a bus from JR Nara station or Kintetsu Nara station. Why don't you put Hannyaji temple in your "go to list" in Nara City?
=============================
Hannyaji Temple
Address: 221 Hannyaji-cho, Nara City
Open: 9:00 – 17:00
Entry fee: Adult 500 yen