Have you ever stayed in a farmhouse in Japan?

A farmhouse lodge is exactly that, a farmhouse where you can stay and experience some farming.
It's popular among people who want a deeper experience in Japan, who aren't satisfied with tourism.

The Yamamoto Farmhouse Lodge in Totsukawa Village is incredibly popular among people who hike the Kumano Kodo Kohechi route.
The lodge is run by a husband and wife, and the warm service they provide is very popular.
They prepare a wide Japanese-style room for you. This traditional Japanese room is very nostalgic, and for Japanese people like myself, it feels like I am back at my grandparents' house. Guests from abroad will surely feel the something special in this traditional room and the atmosphere here.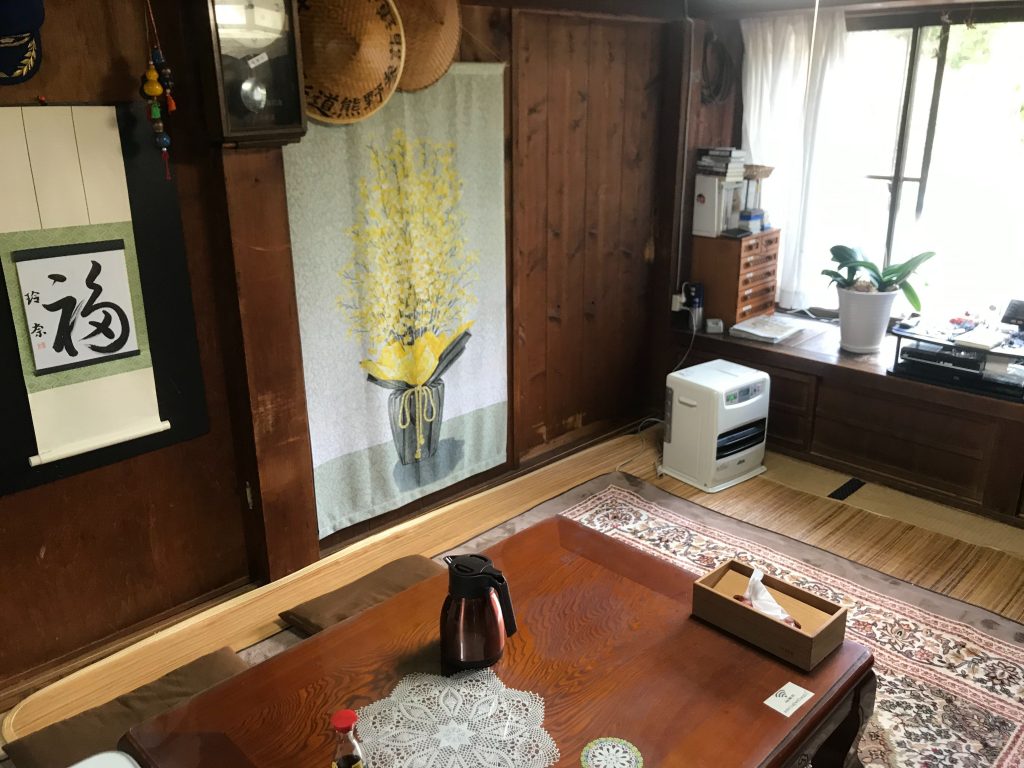 Dinner is made mostly with vegetables from their back garden.
They are all very delicious, fantastic dishes. The carrot tempura was especially great.
Vegetables change with the season, so you will have an opportunity to eat some of the seasonal ingredients of the mountains.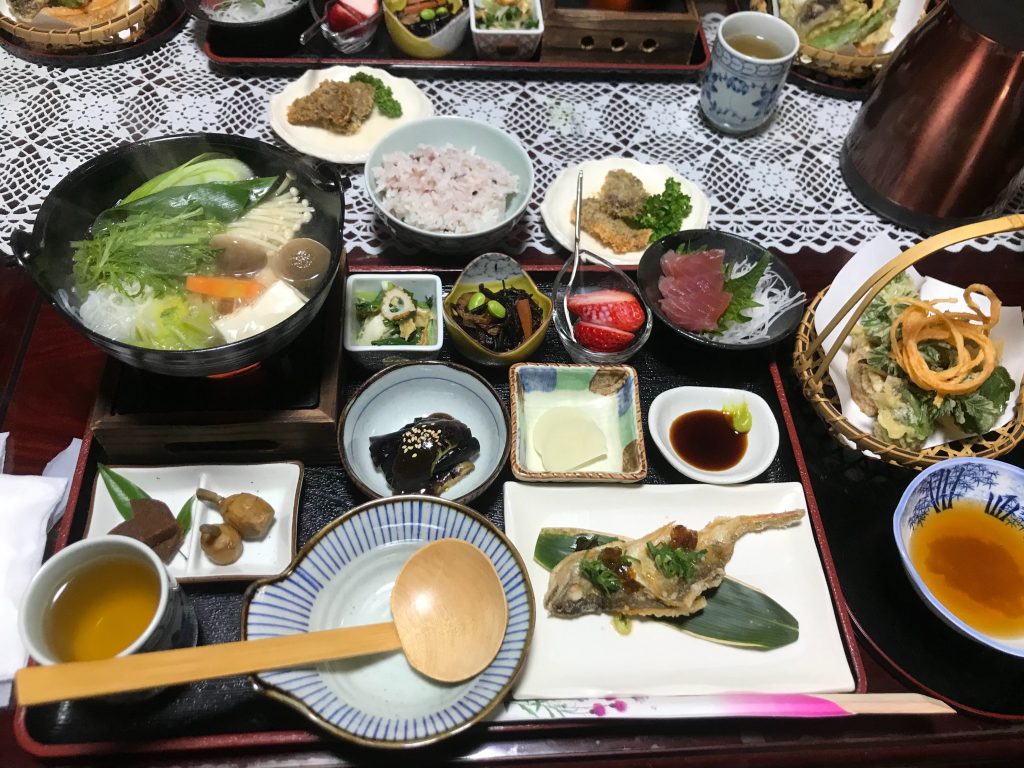 For breakfast, you will have eggs from the silkie chickens they keep on the lodge grounds.
I recommend trying a raw egg over rice! It is a very popular dish among Japanese people.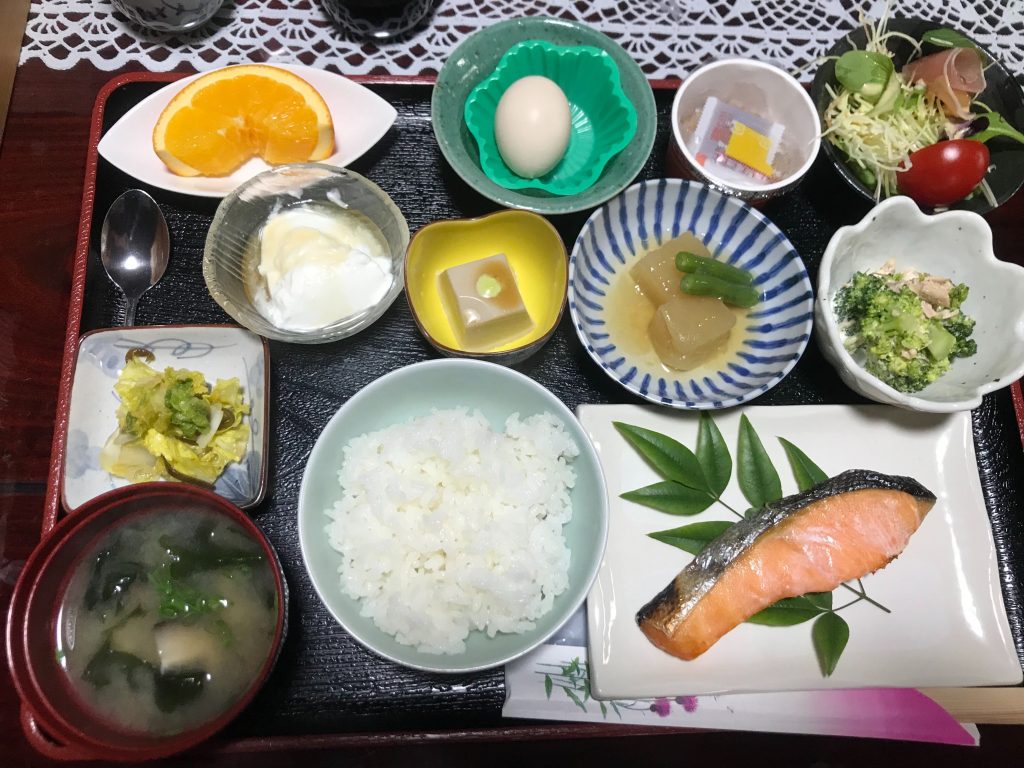 There is also a water wheel on the grounds, and sweet potatoes being dried along the ledge of the house.




They don't usually offer "experiences", but please ask us if you'd like to try something.
On that day, we all challenged ourselves to making konnyaku.
We start by chopping konnyaku potatoes. After peeling them and slicing them a little more finely, we put them in a juicer with water. We pour the liquified potatoes into a pot, and cook it on low heat while stirring it.
We cut the flame, and slowly added carbonated soda while the pot was still hot, and quickly stirred it with a wooden paddle. When it gets gluey, we poured it into a container and waited for it to harden.
Lastly, we put it into boiling water, and waited until it was done.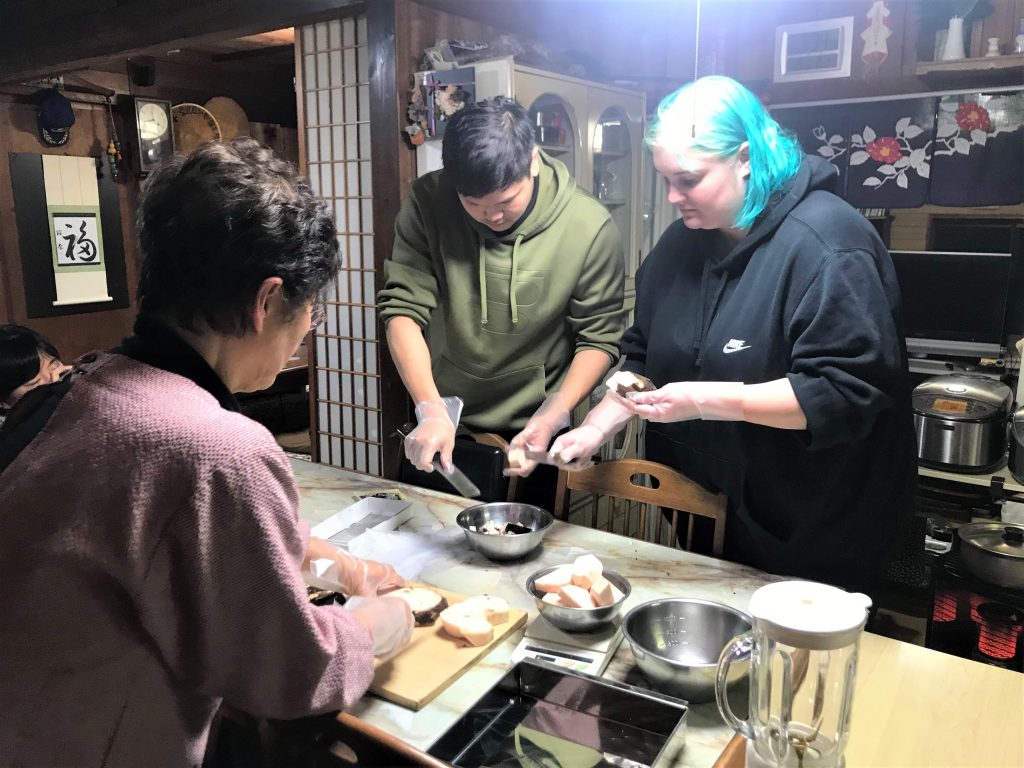 It was very delicious to eat the freshly made konnyaku with soy sauce and shichimi red pepper.

With the kind warmth of the husband and wife, and all of the delicious food, I really recommend this lodge.