Ryosenji temple is located in the eastern area of Nara City. The precinct of the temple is quite vast.
Frankly speaking, the temple is a unique one. In its precinct, there are a restaurant, café, a shukubo (temple accommodation), a public onsen facility, a rose garden and even a golf driving range beside the religious facilities.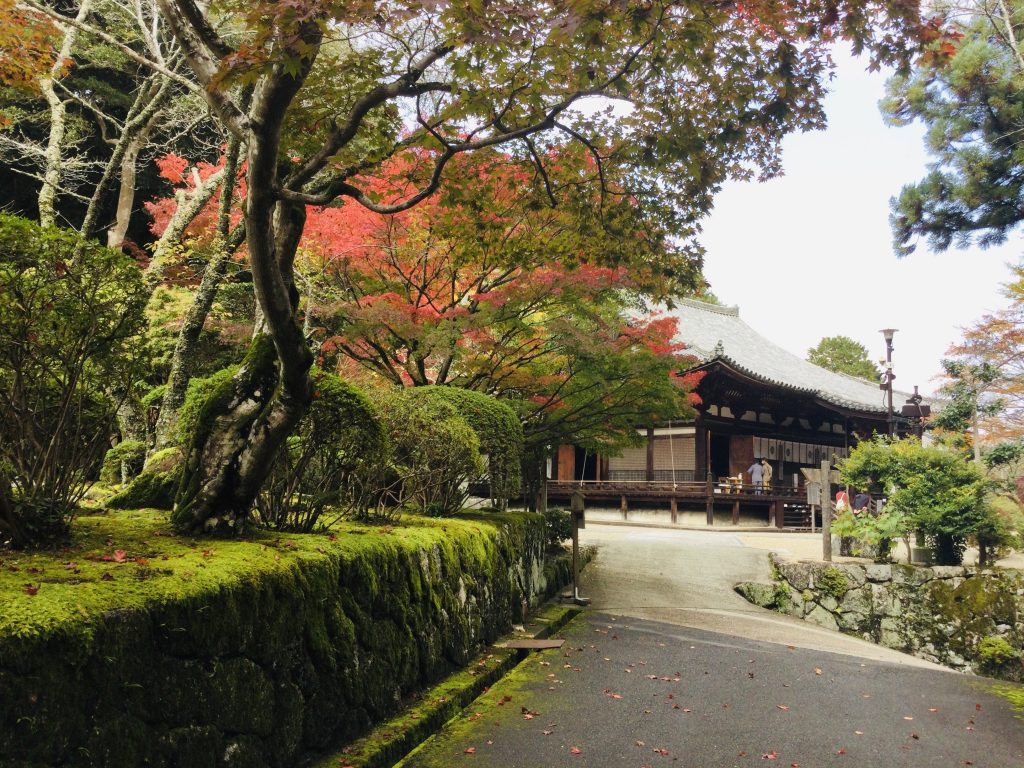 the main hall
Ryosenji temple is popular especially with its rose garden. The rose garden was opened in 1957. The theme of this garden of 4,000 square meters is human life and reincarnation.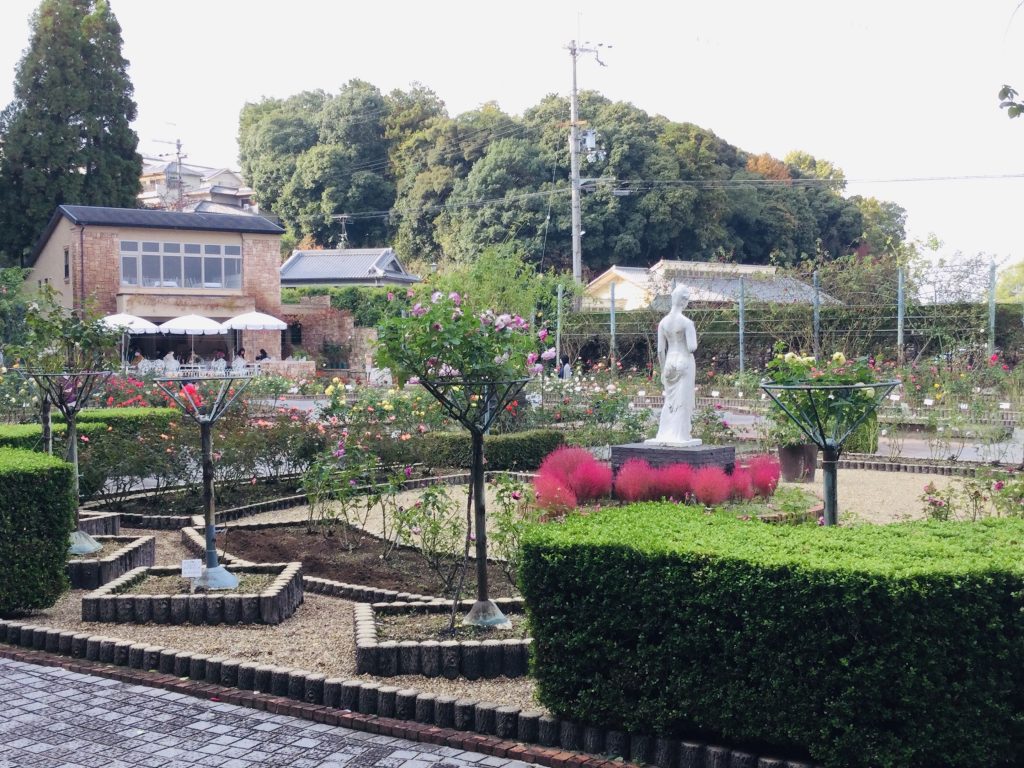 the rose garden and cafe
The monk returned home from his detention in a Siberian labor camp made this rose garden hoping the world peace. He chose the rose to plant because there is a tradition that the plants with spine is planted in northeast corner of the territory, which is considered as a demon's gate in Japan, to protect people from demons. Over 2,000 rose plants of 200 different species bloom gracefully from May to November. Many people visit here to see rose in summer and autumn.
Inside the rose garden, there is a café specialized in rose. I had a rose tea and rose cake.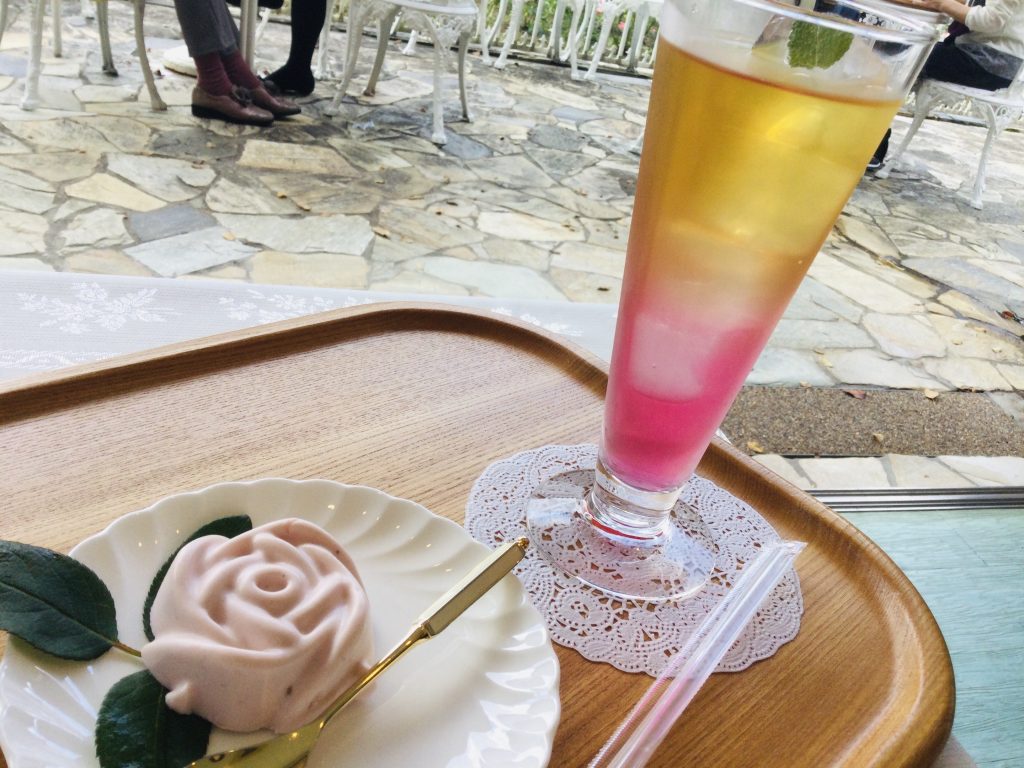 rose tea and rose cake
I had a lunch in Cafe Hanamizuki specialized in Yakuzen. Yakuzen is a dishes and ingredients for health and as remedies.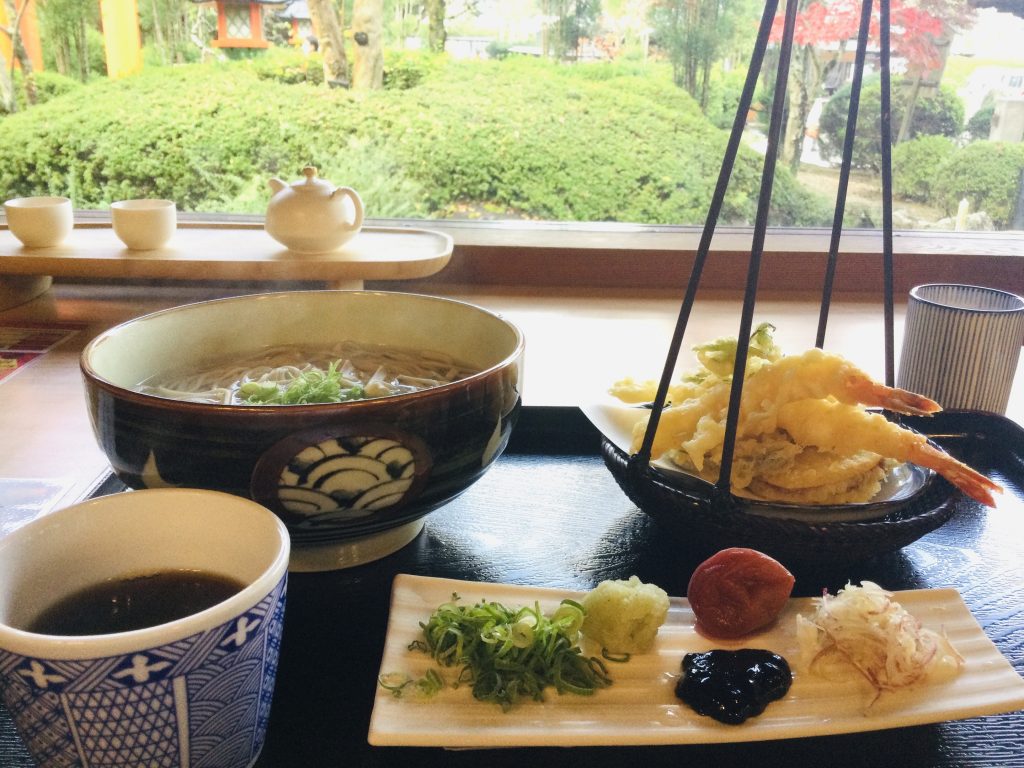 Yakuzen soba and tempura lunch
The temple provides a shukubo, a temple stay. You might image temple stay offers Shojin ryori, a monk's vegetarian cuisine, but here you can enjoy a high-level of Kaiseki cuisine prepared by a famous expert Japanese chef.
Interestingly, it has a golf driving range inside its precinct. When I visited here, some people were enjoying driving practice. Pity but it will be closed in this December after running for about 50 years.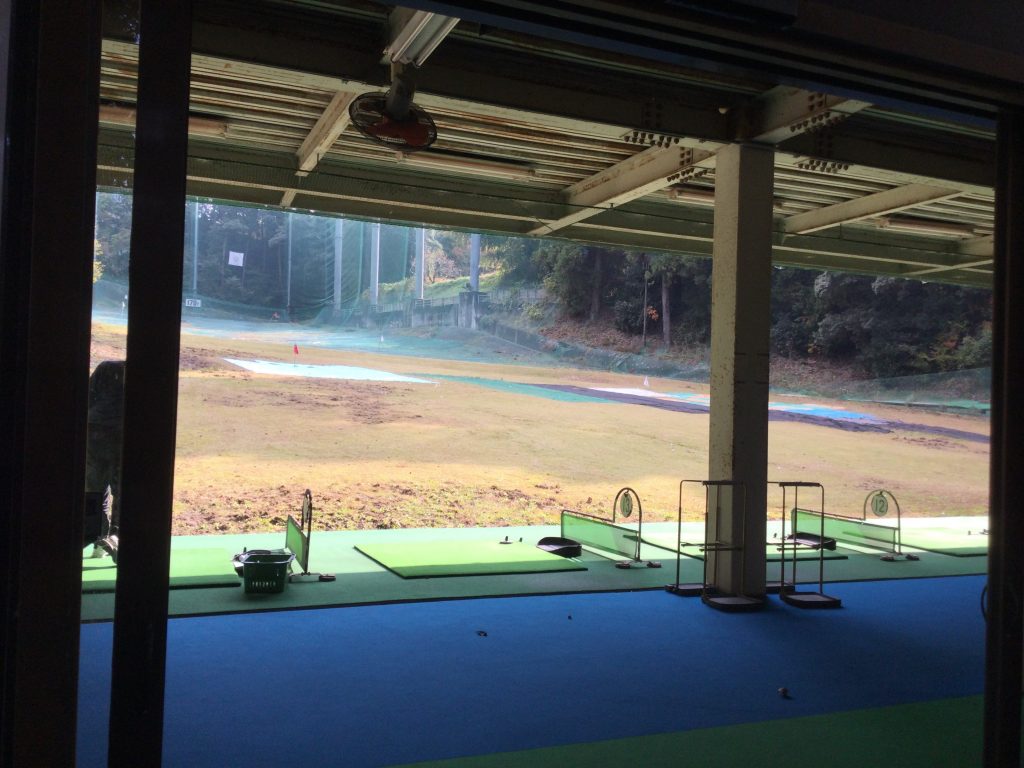 golf driving range
There are halls covered with gold and platinum. The golden hall is one of the three golden halls after Kinkakuji Temple and Hiraizumi Konjikido. The platinum hall is the first hall covered with platinum in Japan, even in the world.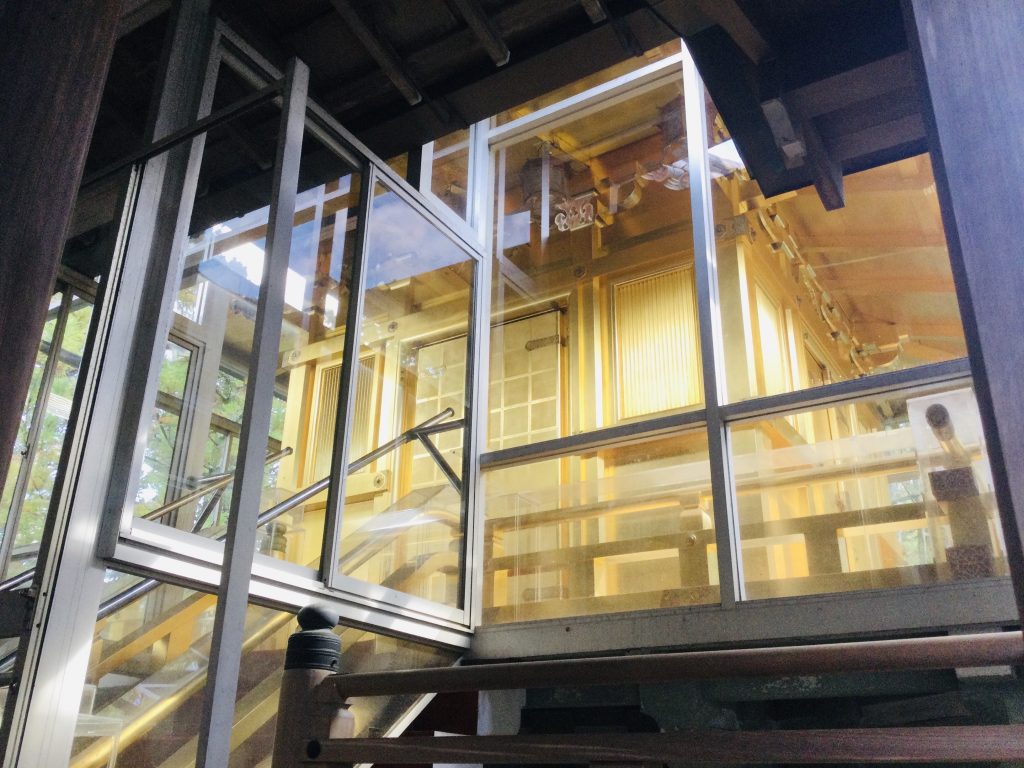 the golden hall
This temple is a good option to stay over in a shukubo and spend your two days inside the precinct. You can easily spend two days here. When you visit here, make sure to it's the rose garden season!
================================================================
Ryosenji Temple
Address: 3879, Nakamachi, Nara City
Entrée fee:
Rose seasons (May, June, October and November): Adult 600 yen, 300 yen
The other seasons: Adult 500 yen, 250 yen