I would like to introduce my favorite path from Takabatake area to Kasugataisha Shrine.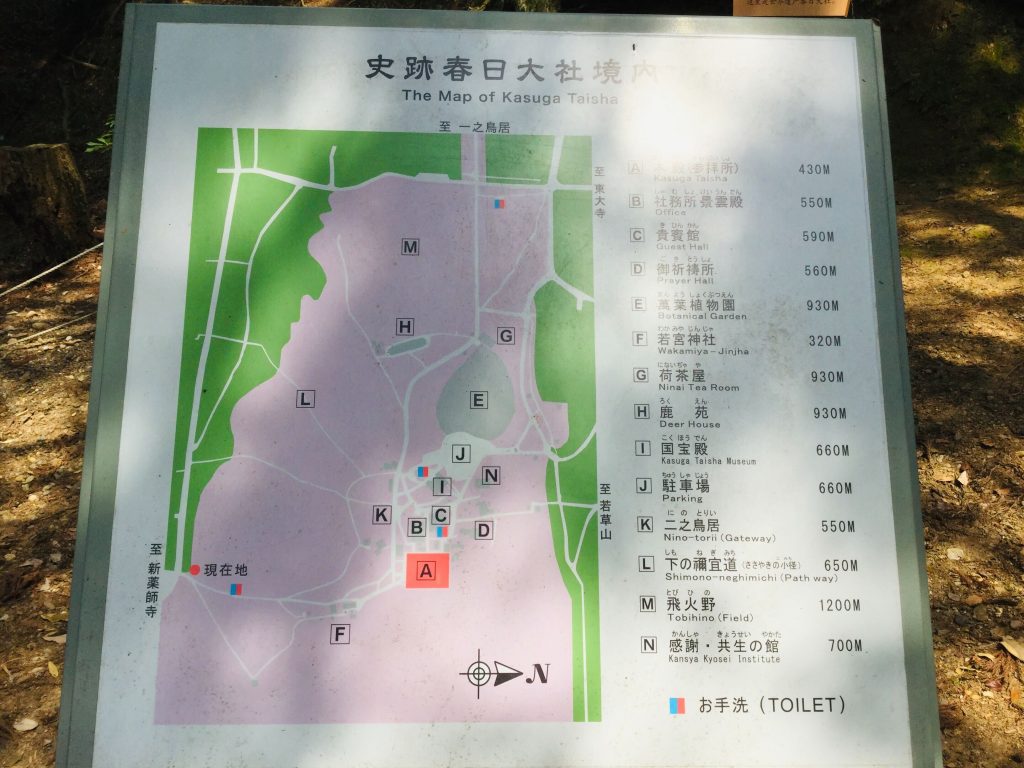 There are three walking paths to Kasugataisha Shrine. The path I introduce today is Shimono NegiMichi Path, which is "L" course in the above map. This course leads you to the shrine's Main Hall.
The entrance of the path to Kasugataisha Shrine is near the Former Shiga Naoya House.  you can see the path on the right hand side of the photo.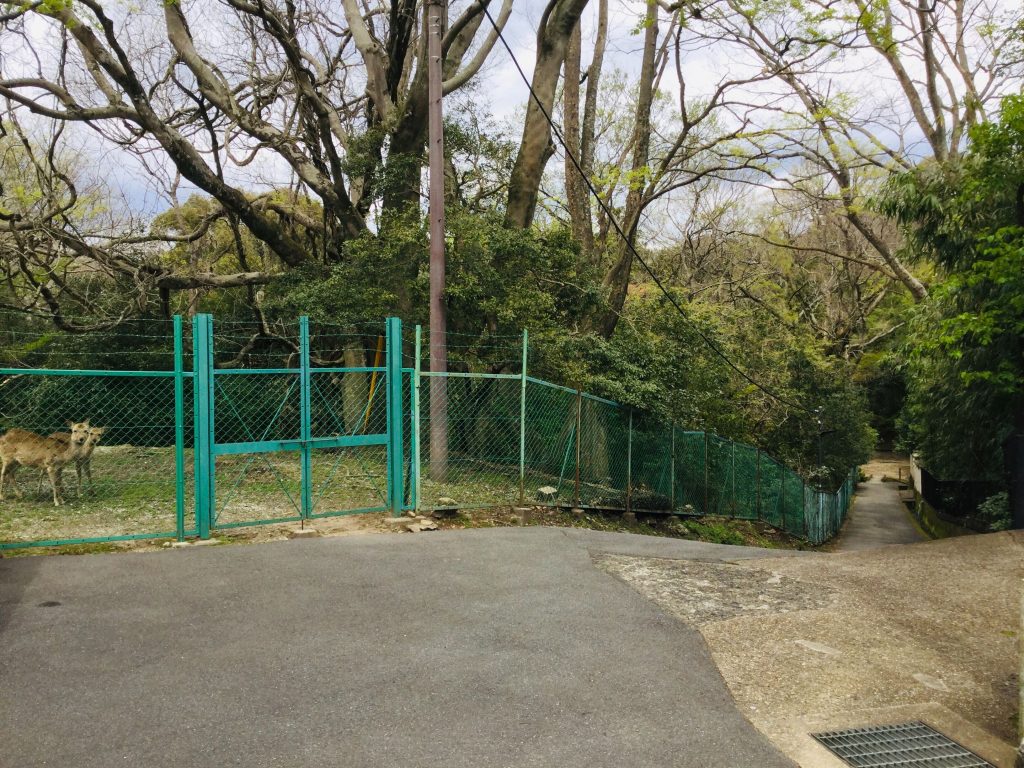 Deer curiously stare at you.
You find the guidepost and the simple map at the entrance of the path.  It says 650 meters away to the shrine.  it's a short walk.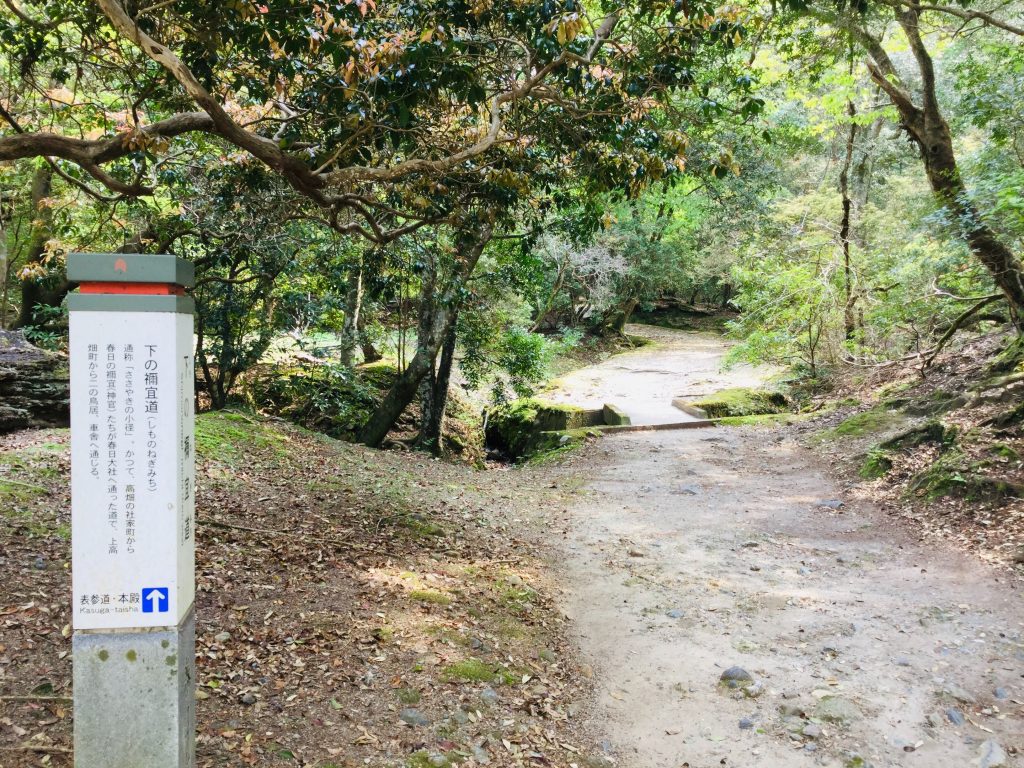 All the way to the shrine is unpaved.  You walk on the fallen leaves, dirt or small rocks.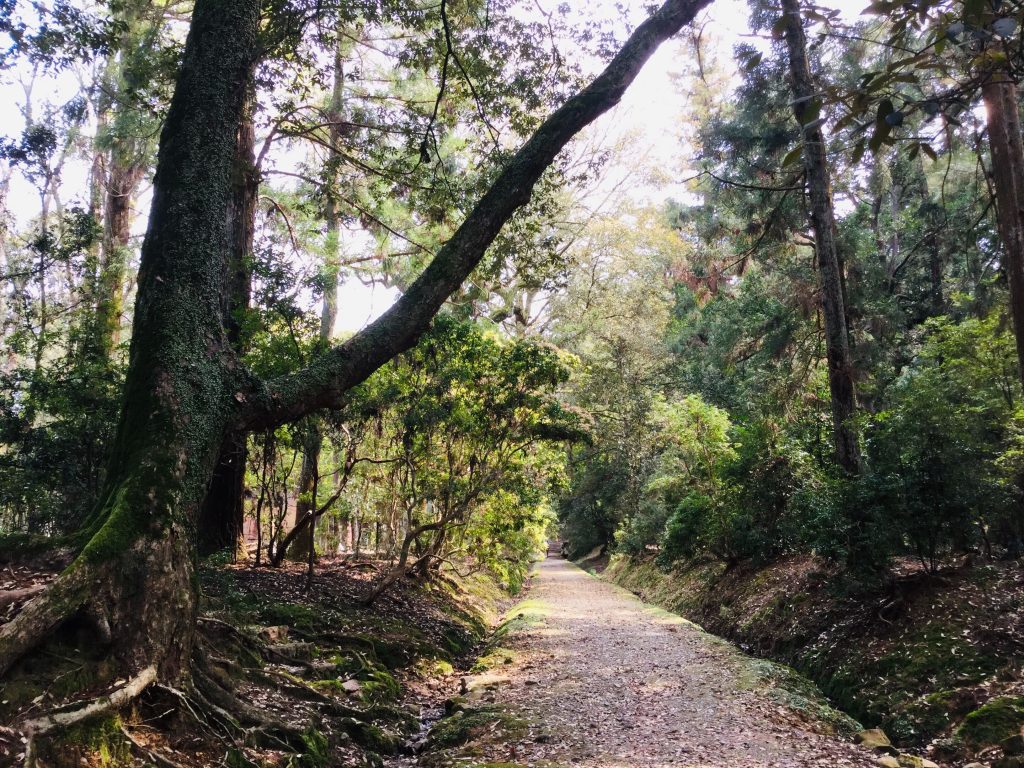 This area is a territory of Kasugataisha Shrine. therefore, this forest is also protected as a sacred places. You can feel divinity in this forest.
When I walk here, I always get energy from the forest and get invigorated. I can start a day with a good spirit.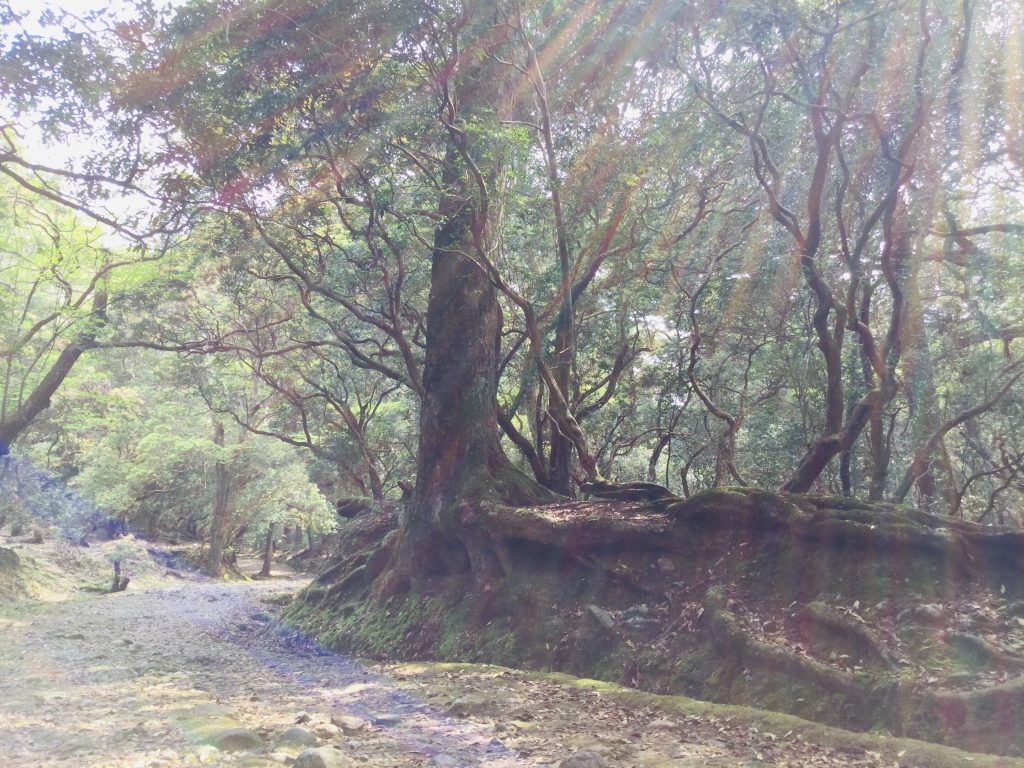 You can see the orange torii gate over the stone steps. With more a few minutes, you arrive at the main hall. It's a good walk.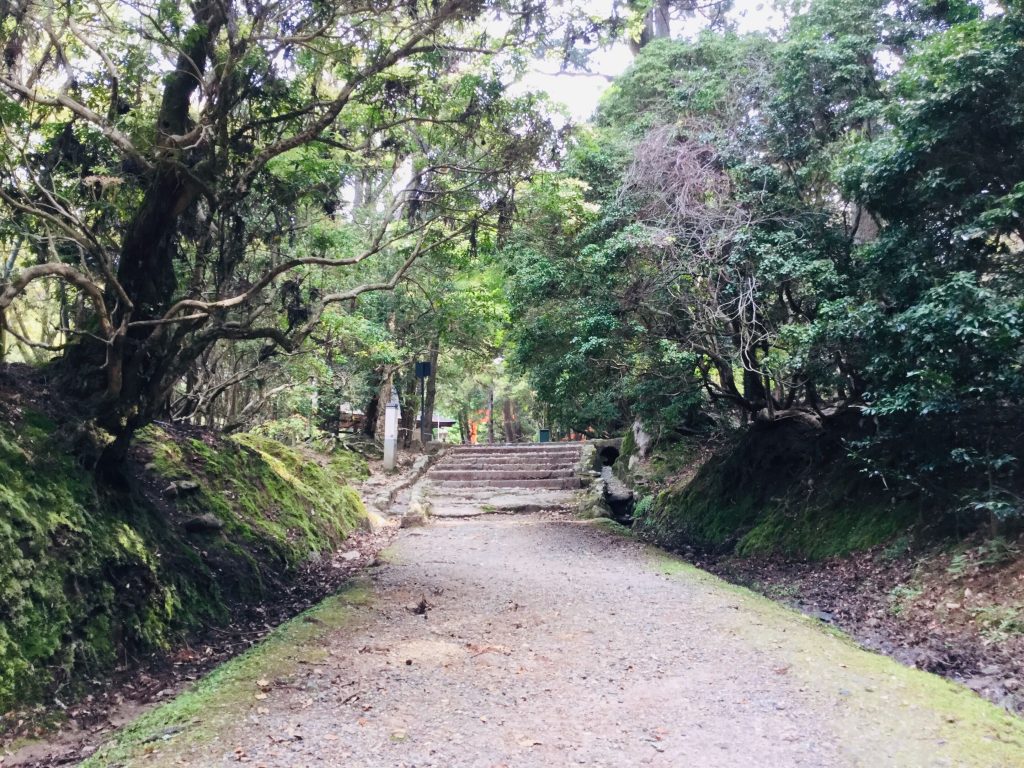 Kasugataisha Shrine
Address: 160 Kasugano-cho, Nara City
Main Hall Open:
March ~ October           6:30~17:30
November ~ February  7:00~17:00