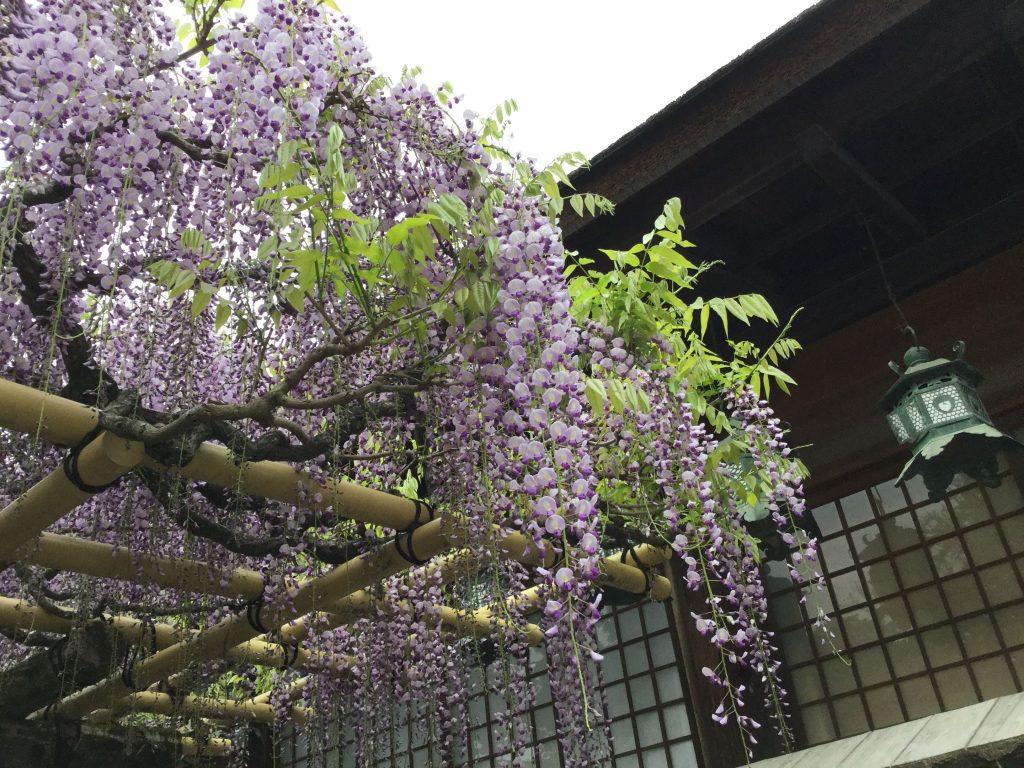 After the cherry blossoms season passes, the wisteria blooming season starts.
Kasugataisha Shrine is the most famous wisteria spot in Nara, as shown by Kasugataisha shrine's crest which is a pair of drooping wisteria blossoms.
Kasugataisha Shrine, located in the Nara Park in Nara City, is Nara's most celebrated shrine and designated as a World Heritage site. Behind the shrine, the 1000yrs-protected primeval forest is spread out over a large area.
Wisteria have grown throughout grounds for centuries, and from late April until early May the wisteria flowers attracts visitors to the shrines.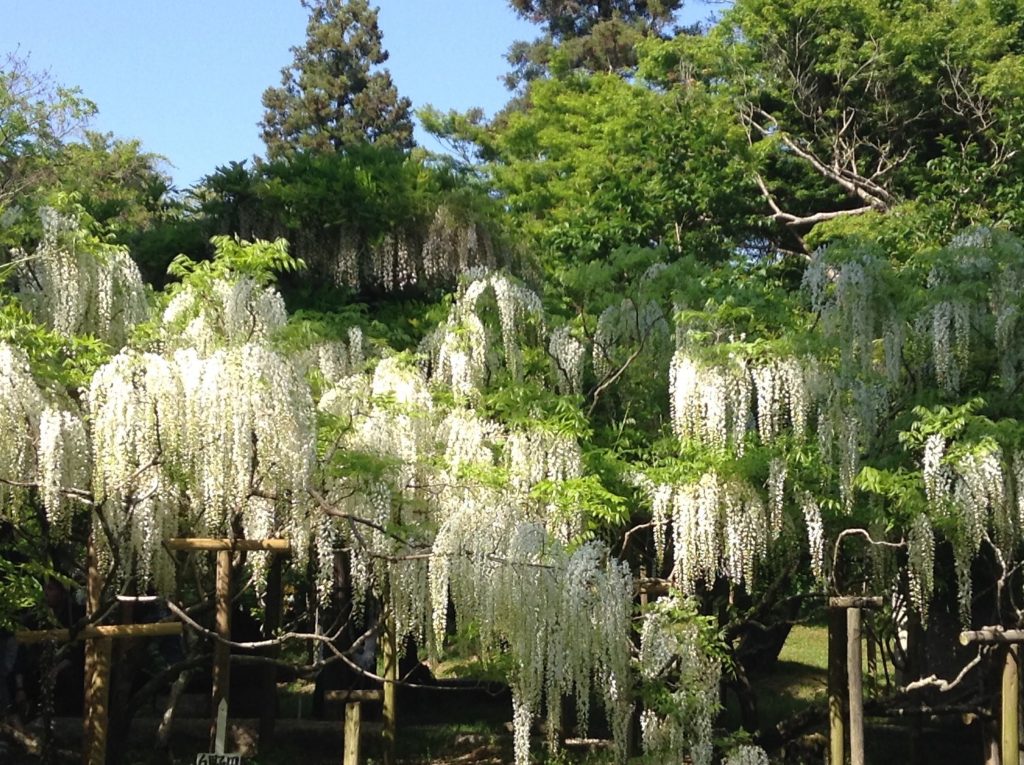 You can enjoy the beauty of Sunazuri-no-Fuji, the famous floor-reaching drooping wisteria blossom, in front of the main hall of the inner shrine, but if you want to appreciate abundant variety of wisterias, I recommend you to visit the Manyo Botanical Garden, located a short walk from the Kasugataisha main complex. This garden displays about 300 kinds of plants described in the Manyoshu, Japan's oldest collection of poems which dates to the Nara Period. Especially, the garden boasts around 200 wisteria vines.You will be stunned with the beauty of the drooping wisteria blossoms colored White, purple and pink.
Nara is blessed with the natural beauty in all seasons. For nature lovers, Nara is the right place to visit!