Nara is the most historic and spiritual centre of Japan where the first capital city was built over 1300 years ago.
Some traditional culture was born in Nara and spread around Japan from here.

Sake wasn't invented in Nara, but the process of refining it was pioneered here.
As you would expect from the birthplace of refined sake, Nara has locations of importance related to it such as the Shoryaku-ji Temple, which is said the birthplace of refined sake.


We at the Nara Visitors Bureau offer many unique sake programs for groups and individual travelers which you cannot find online, including especially unique excursions for incentive groups or conference participants. Here we would like to introduce some of these authentic programs.

1. Shoryaku-ji Temple Special Visit Program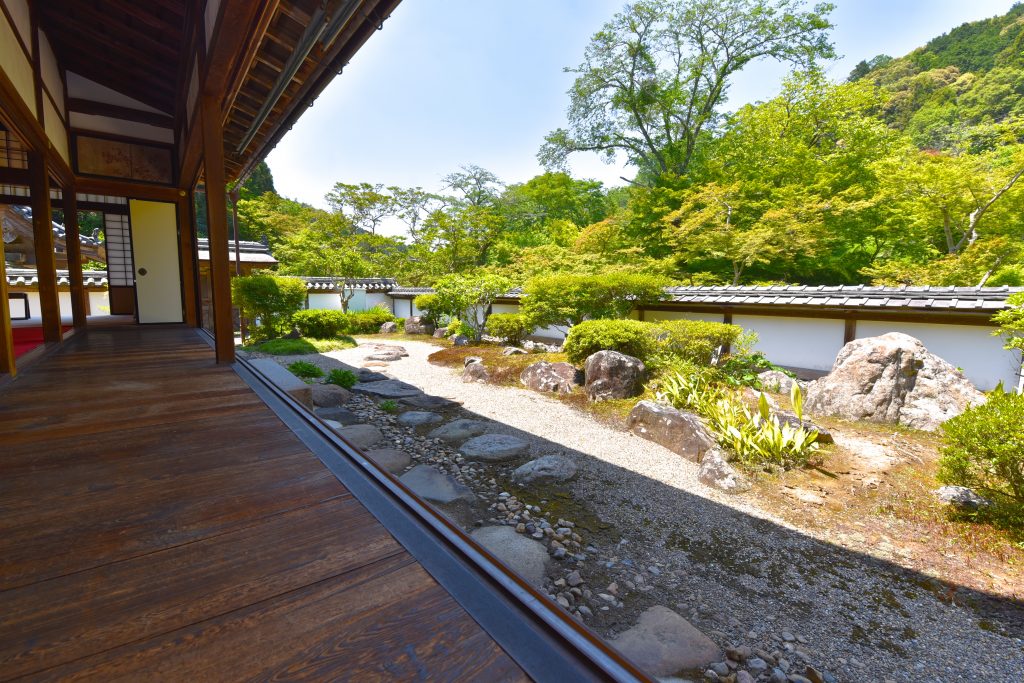 ( Shoryaku-ji Temple )

Shoryaku-ji Temple is a temple that is in the mountains and somewhat separated from the centre of Nara City.
It is said that Shoryaku-ji Temple is the home of Japanese refined Sake. Just as monks in Europe pioneered brewing techniques for beer, Shoryaku-ji Temple made a type of sake known as soboshu.
Their techniques are still in use today, and every January, they use a fermentation method known as "bodaimoto" for creating the sake inside the temple precincts. Every autumn, the temple offers tastings and a chance to purchase the bodaimoto refined sake.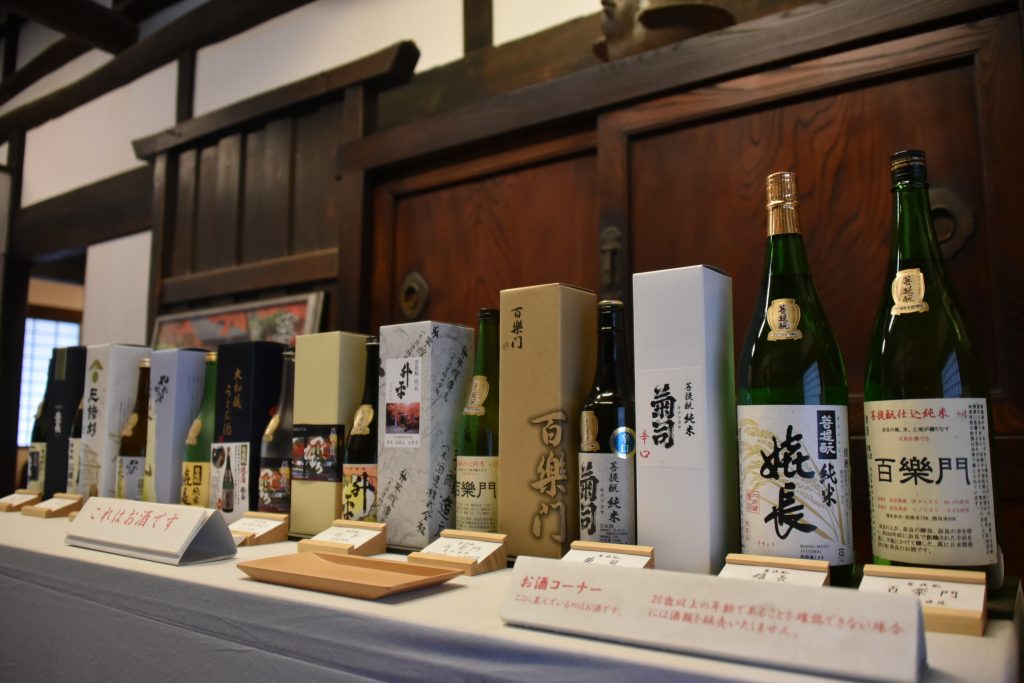 ( Bodaimoto refined sake )

In the programs at Shoryaku-ji Temple, participants are guided by monks and listen to the history of sake and the temple itself.
During the tour, sake tasting and Buddhist vegetarian meals are also available at the temple.

Duration: approx. 60 minutes
Number of participants: up to 40 per group




( Famous for Autumn foliage )

2. Sake-Tasting Program in an Atmospheric Old Brewery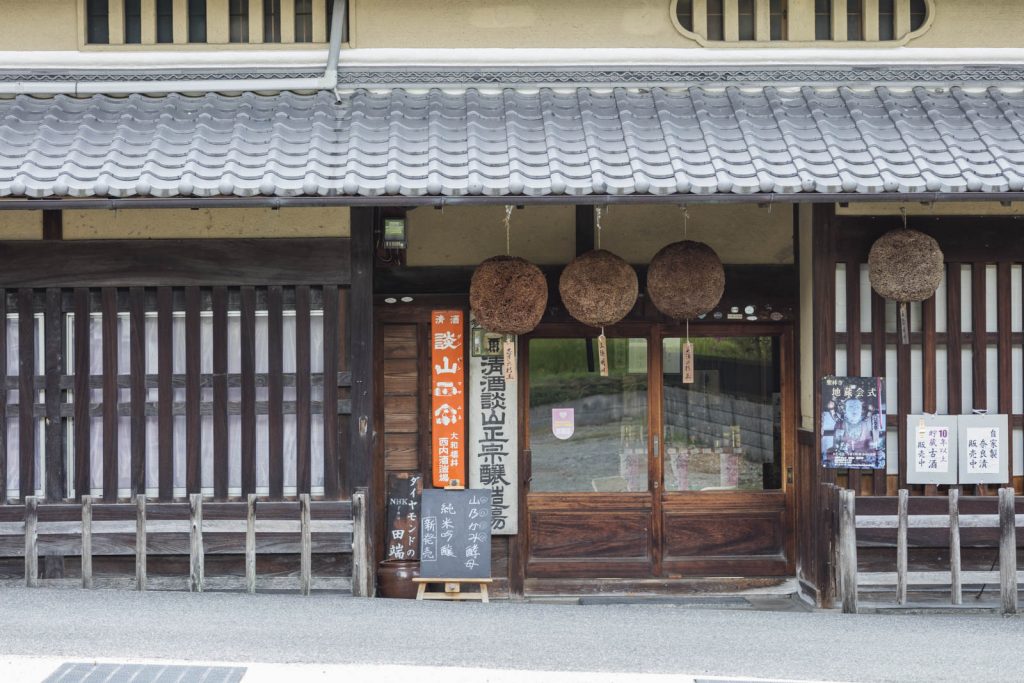 ( Nishiuchi Sake Brewery )

Enjoy sake-tasting and a tour of Nishiuchi Sake Brewery, located in an atmospheric wooden building which is over 150 years old, just south of the city of Nara. Beautifully well-preserved, the old brewery and attached shop with its traditional serving counter has been used as an authentic backdrop for one of Japan's TV period dramas.
It is also located at the base of the mountains where the Tanzan-jinja Shrine is found. They share a close relationship with the shrine, making the sake used for ceremonies there.


Nishiuchi Sake Brewery has won several prizes internationally – gold and silver at the prestigious International Wine Challenge – in the last few years, so you are assured of tasting some excellent brews.
After the small factory tour, participants have an opportunity to sit down with the master brewer of Nishiuchi in person to learn more about sake, while enjoying tea and sweets made from sake ingredients. The special meeting will be held in a Japanese room with decorated fusuma sliding doors.

Duration: approx. 80 minutes
Number of participants: 2-8 per group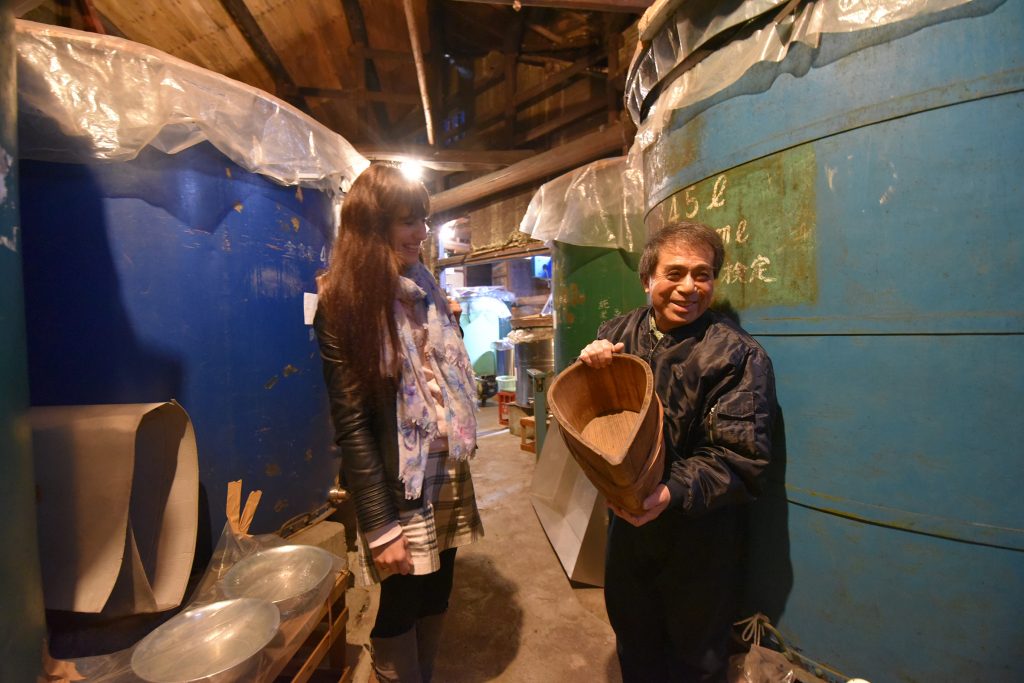 ( Factory tour )

3. Sake-Making Study Program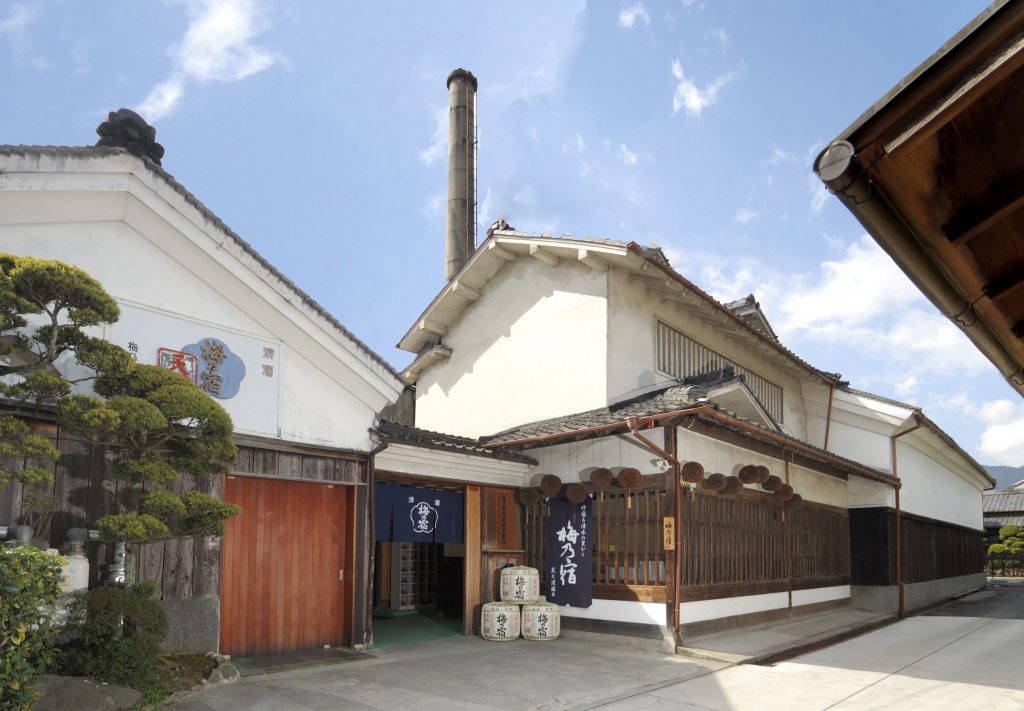 ( Umenoyado Sake Brewery )

Located at the foot of Mt. Katsuragi in Nara's northern area, Umanoyado Sake Brewery has been using traditional and innovative techniques to create sake since 1893.
While maintaining their original brewing processes, Umenoyado Sake Brewery also launches new sake styles each year as part of its mission to take an innovative approach to Japan's sake culture. Some of their sake is made from fresh seasonal fruits, which has found a receptive audience in Japan and is a style now well recognized.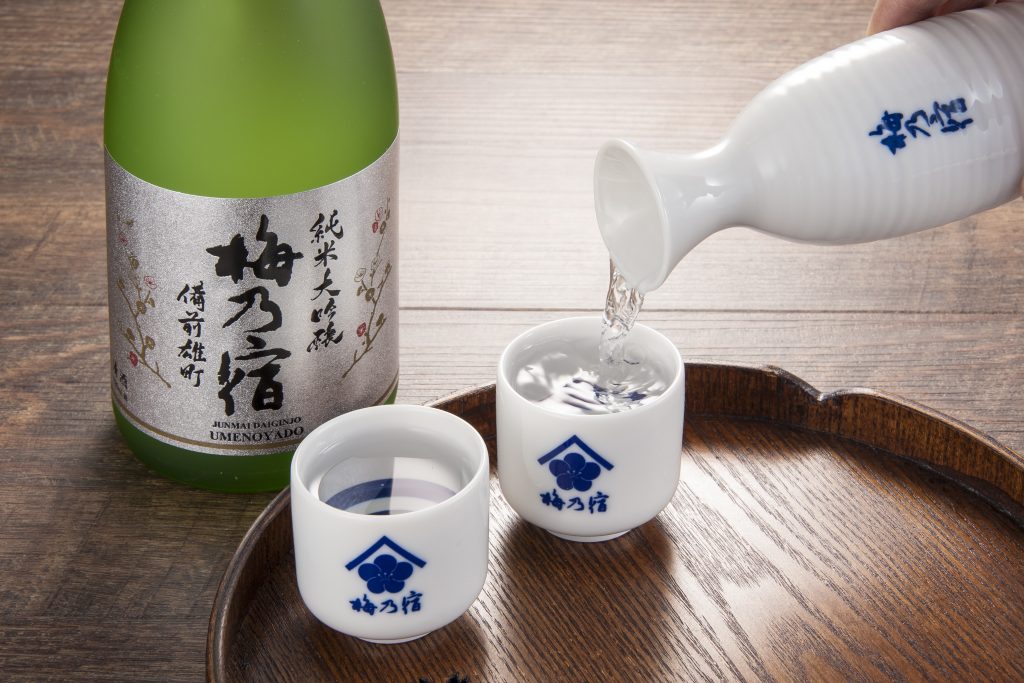 ( Umenoyado's refined sake )

Umenoyado has been a family run business for five generations and is nationally renowned for its sake products.
During this unique experience, participants will have the opportunity to engage first-hand with the brewers while wearing a real uniform, and tour the factory floor to understand each step of the process in detail, finishing with a sampling of Umenoyado's fine products.

Duration: approx. 110 minutes
Number of participants: 1-5 per group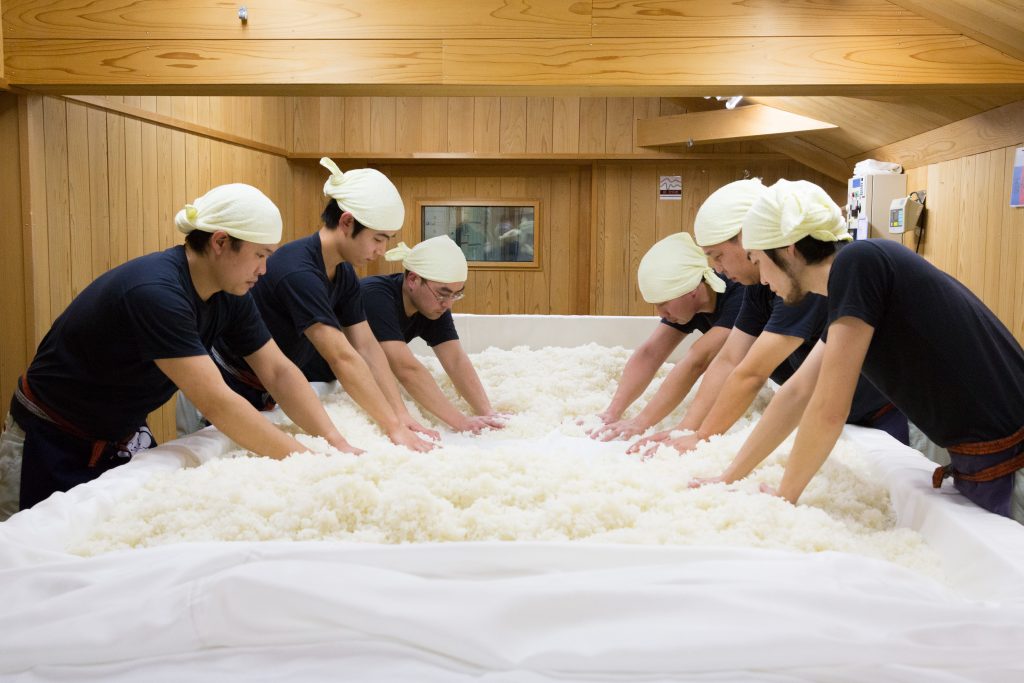 ( Kurabito experience program )

4. Attraction Programs – Sake Tasting and the "Kagami-Biraki" Sake Barrel Ceremony –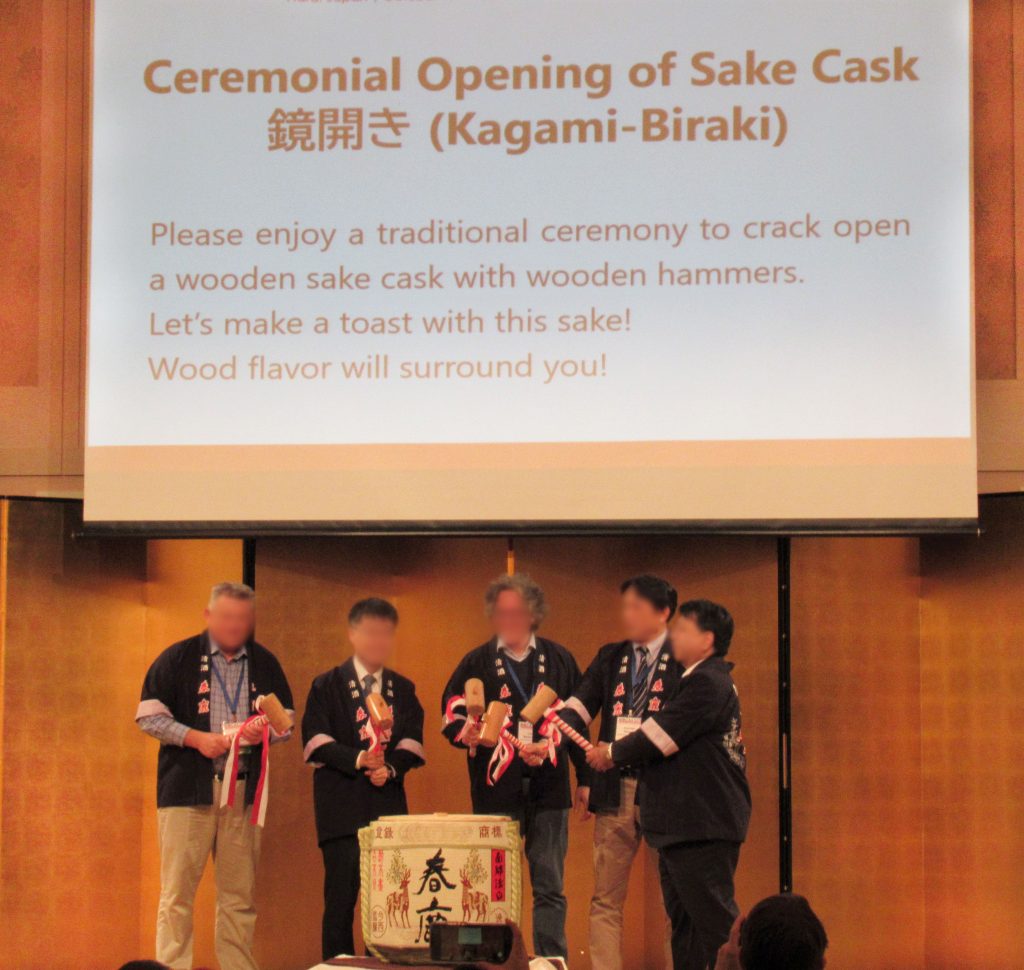 ( Kagami-Biraki )

After the convention, we are also able to offer sake tasting and a sake barrel ceremony, which is called Kagami-Biraki, as an attraction program.
As Nara is a home to numerous long-running breweries, participants have a chance to taste many rare types of local refined sake which normally are not available in their own countries.
The Kagami-Biraki ceremony is one of Japan's traditions. It is a ritual of breaking open sake barrels with wooden hammers. By opening the lid of sake barrels, people pray for health and happiness.
Kagami-Biraki ceremonies are usually held at celebratory events such as New Year's parties or weddings.

Nara is the best place to access the essence of Japan's culture and experience cultural programs which feature sake.
If you have any questions, feel free to contact us anytime.


Nara Visitors Bureau
MICE Team