Nara is the birthplace of refined Japanese sake.
Compared with Fushimi of Kyoto and Nada of Hyogo, Nara might be unfamiliar to travelers from overseas, but proudly there are many sake breweries offering delicious sake.
I want to recommend you to try Nara sake as one of things to do in Nara.
Located 1 minute walk from Kintetsu Nara Station, Izakaya Umasshu specializes in Nara Sake.
In this Izakaya, a Japanese casual pub, you can enjoy over 60 kinds of sake from 30 kinds of local sake breweries in Nara, which means all the sake breweries in Nara.
To drink sake, you can choose the size of Otyoko, a cup for sake.
They prepare 3 sizes of Otyoko. Small (50ml), medium (100 ml), Big (130 ml).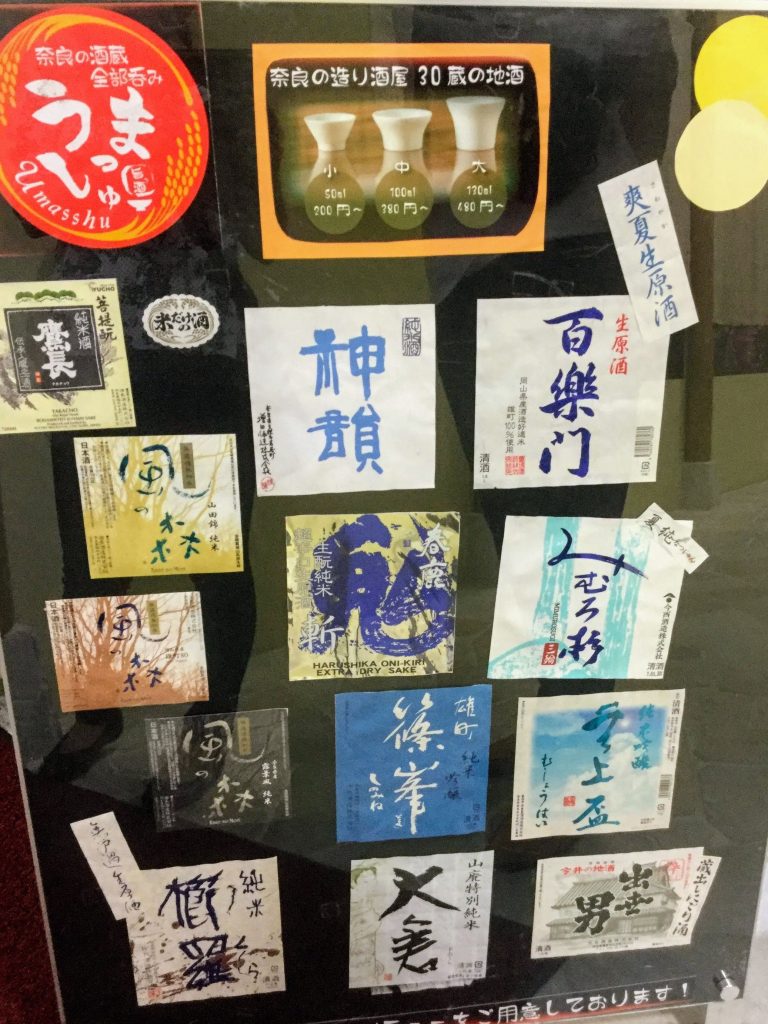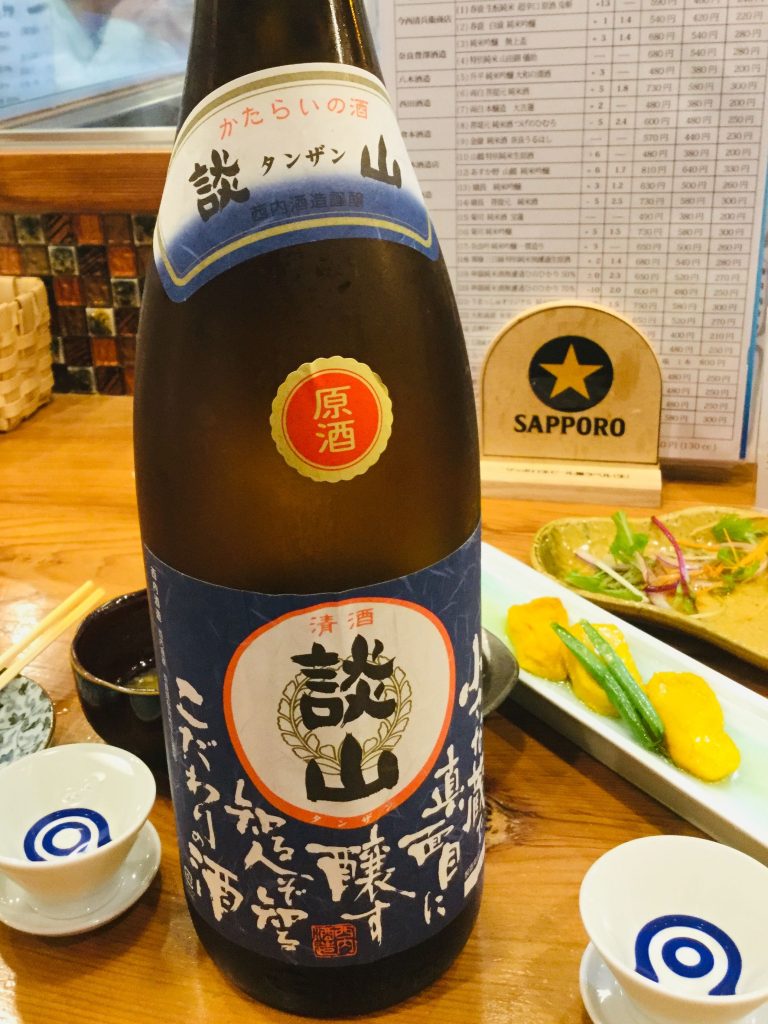 Food menu are considered to match with Nara sake, using Nara's local vegies, Nara's brand pork and fresh fish.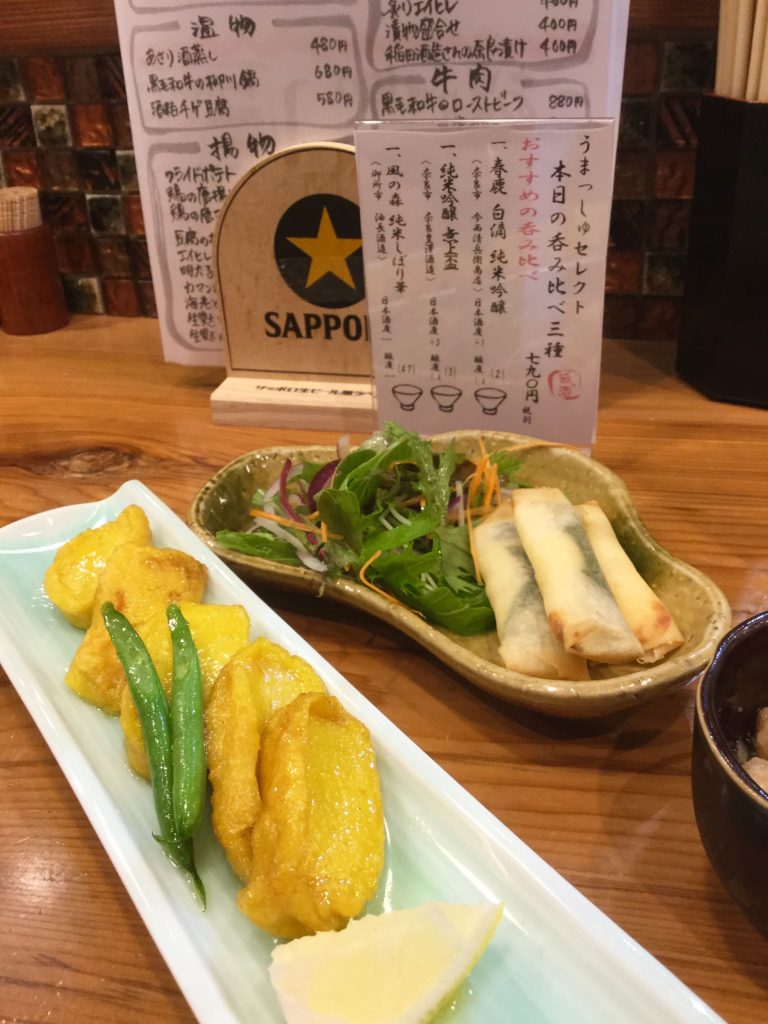 By the way, Umasshu gives each customer an original stamp card.
If you drink one kind of sake brewery, they put a stamp on it.
When you collect 10 stamps, you can get a small size cup of sake for free.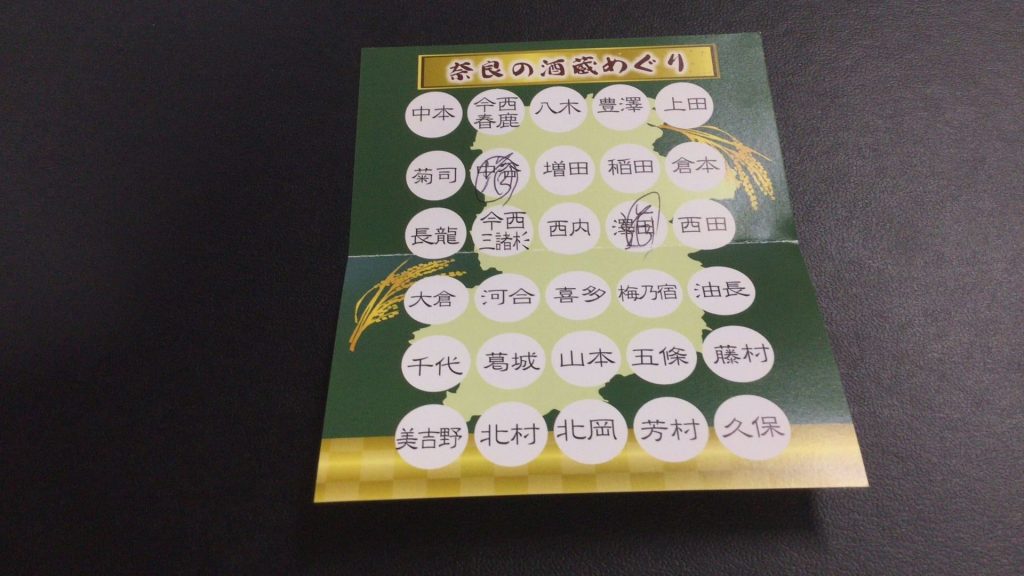 If you are person who want to start with beer first, don't worry.
Besides sake, you can order other kinds of alcohol, too.
Have a great time with Nara sake in Umasshu!
Umasshu
Opens every day from 15:00 – 22:00 at least.
Address: 11 Higashimuki-nakamachi, Nara City