Have you ever heard the term, Akahada ware?

Akahada ware is a traditional craft of Nara, pottery made in kilns of Nara City and Yamato Koriyama City in Nara Prefecture. Thanks to its unique soft, milky white color with a hint of red, along with the simple, cute "Nara-e" drawings it sometimes has, Akahada ware has recently been especially popular with tourists from other countries.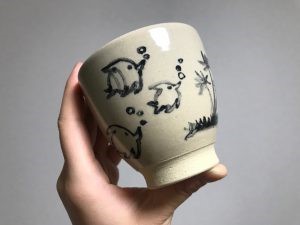 It began in the Momoyama period (1573-1603). It is said that the younger brother of the lord of the Koriyama Castle excavated clay suitable for pottery, high-quality red clay with lots of iron. He discovered it in Mt. Gojo (Akahada-yama), and opened a kiln there. It is one of seven kilns that the tea master Kobori Enshu (1579-1647) preferred to send molds to and have them make pottery for him in the mid Edo period.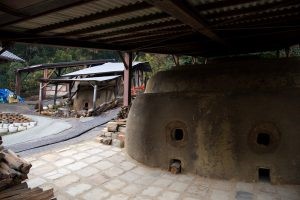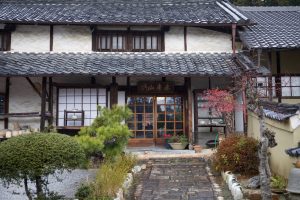 There are many tourists who buy this pottery as souvenirs to take home, but you can actually experience making Akahada ware with a Nara-e drawing yourself. The 8th generation of Akahada-yama Motogama in Nara City is a woman named Furuse Gyozo, and she is very popular among women traveling on their own.
We can arrange to have a guide for guests from other countries as well, so if you are interested, please inquire with us.