Did you know that Tanzan Shrine (談山神社, Tanzan Jinja), founded in 678,  in Sakurai city has been, for most of existence, a temple? Originally known as Tonomine (多武峰) Temple, it was converted into a shrine during the Meiji Period (1868-1912) when the government made efforts separating Shinto from Buddhism as Japan's state religion. Despite its official change, the architecture maintains a temple feel.
It is also known as the only shrine where you can find an existing thirteen-story wooden pagoda which rises above the main hall. Most of the pagodas in Japan are either three or five stories because people believe odd numbers are lucky numbers.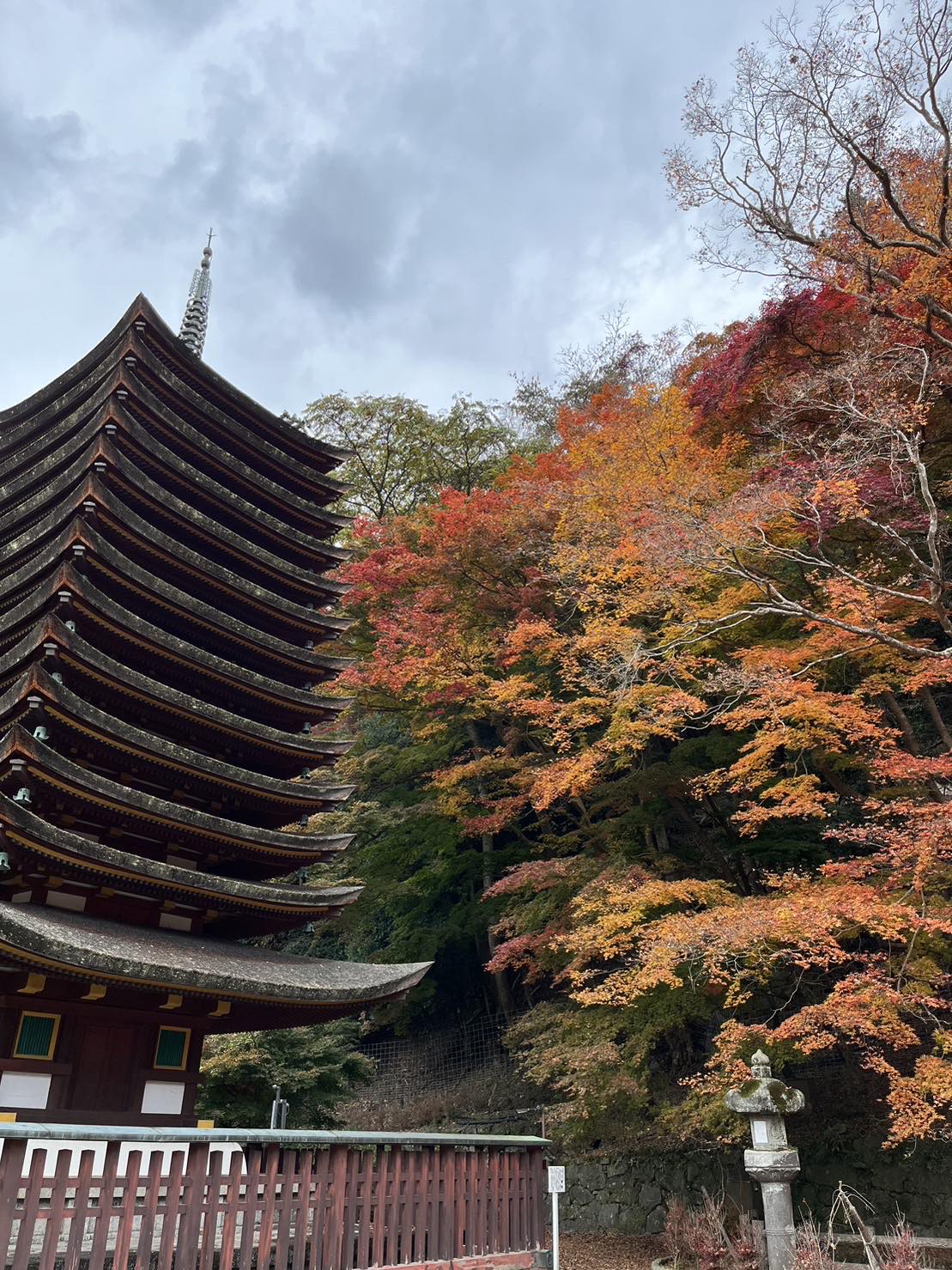 The landscape here changes with each season, but I strongly recommend you visit in colorful momiji (autumn leaves) season from mid to late November. (Just around the corner!) These photos were taken last year, but I'm looking forward to going to see the beautiful maple leaves again this year.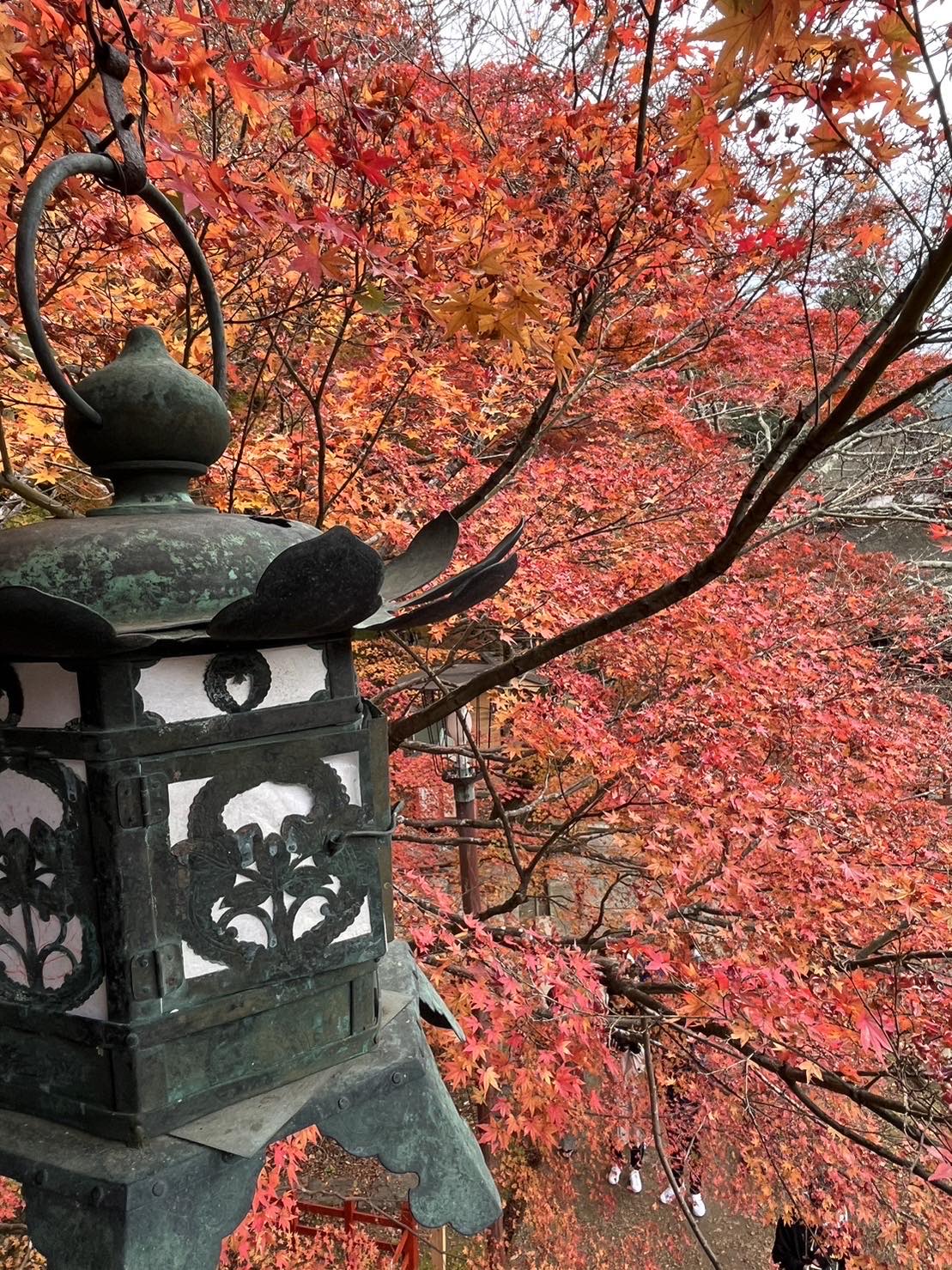 Illumination event
📅Schedule: Nov 18th (Sat) – 26th (Sun)
Opening Hours: From sunset until 8:00 PM  (Last Entry/ 7:30 PM)
Tanzan Shrine
📌Location: 319 Tonomine, Sakurai, Nara Prefecture
🚋Access: Approximately 15 minutes from JR Sakurai Station by Taxi.
💻Please see Tanzan Shrine's website for details here.
For guided tours of the area, please contact us right here at at Kansai Nara Treasure Travel.