Japan's summer is known for its high humidity and hot weather. Throughout history, the Japanese have come up with various ways to enjoy and make the most of this season. If you're planning to travel to Japan during the summer, why not take the opportunity to learn about and experience the unique ways the Japanese have found to have fun and stay comfortable?
Summer Festivals (Fireworks Displays, Bon Odori etc.)
One of the things that Japanese people look forward to the most is undoubtedly the "summer festival" or "natsu matsuri." The summer festival is a general term for various festive events, including fireworks displays, bon dances (traditional dances held during the Obon season), and religious rituals to express gratitude to the gods. It is a cultural highlight of the summer where food stalls line the streets, and people of all ages, from children to adults, come together to enjoy the festivities. 
While the wearing of traditional Japanese clothing is no longer commonplace in  everyday life, on festival days, many people choose to wear "yukata," a lightweight kimono designed for the summer, to stay cool and participate in the festivities. If you happen to come across a summer festival, you will be more than welcome to join in the celebration and experience the vibrant atmosphere firsthand.
Major Festivals in the Kansai Region:
July 1, 2023 – July 31, 2023: Gion Festival in Kyoto
July 24, 2023 – July 25, 2023: Tenjin Festival at Osaka Tenmangu Shrine
August 5, 2023: Naniwa Yodogawa Fireworks Festival in Osaka City
August 8, 2023: Lake Biwa Great Fireworks Festival in Otsu City, Shiga Prefecture
August 14, 2023: Kasuga taisha Shrine Chugen Mantoro in Nara City
September 17, 2023: Jushichi-ya Bon Odori at Nigatsudo hall, Todai-ji temple in Nara city
September 16-17 and October 7-8, 2023: Kishiwada Danjiri Festival in Kishiwada city, Osaka Prefecture
Enjoying a Meal on a River Terrace ("Kawadoko")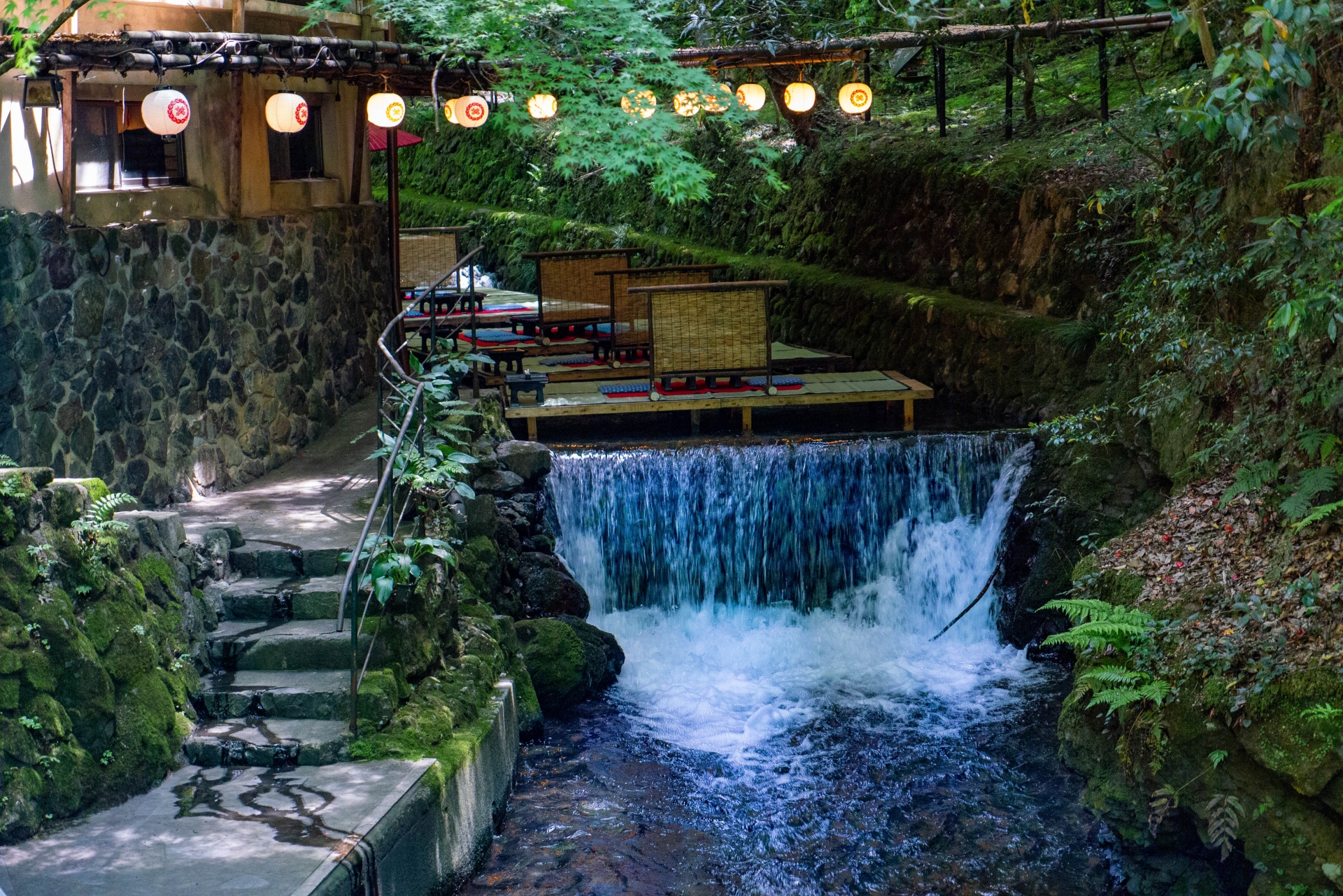 "Kawadoko," which translates to "river terrace," is a unique dining experience where you can enjoy a meal on platforms set up over riverside restaurants. Originating in Kyoto, it is a way to beat the summer heat and dine in a refreshing outdoor setting. The Kibune area in Kyoto is particularly famous for its kawadoko. Even on hot summer days, you can enjoy delicious Japanese cuisine in a cool environment with an average temperature of 23 degrees Celsius. 
To get to the Kibune area, you can take the subway from Kyoto Station to Kokusaikaikan Station, then transfer to a Kyoto bus bound for Kibune-guchi. From Kibune-guchi, you can continue your journey by taking another bus to reach Kibune.
Summer Dessert: "Kakigori" (Shaved Ice)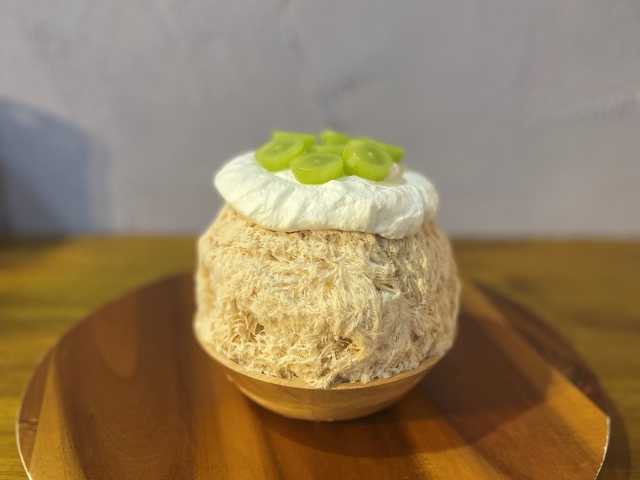 "Kakigōri," a dessert made by finely shaving ice and drizzling it with syrup, is a perfect treat for hot summers. You can often find it at summer festival food stalls as well. In Nara, there is a shrine called Himuro Shrine dedicated to the deity of ice, and it has gained recognition as a holy site for ice-related traditions. Over 50 shops in Nara offer their own unique variations of kakigōri, with fluffy shaved ice adorned with colorful fruits, making it particularly popular among women due to its cute appearance. Why not enjoy a refreshing kakigōri in Nara during the hot summer months? You will be amazed at how artistic and decorative these cool summer treats have become!