Shukubo are the accommodation facilities provided by temples for visitors. While Koyasan is well-known for its shukubo, Nara also offers opportunities for shukubo experiences. One such place is Mt. Shigi (Shigi-san), located on the border between Nara and Osaka, where you'll find Chogosonshi-ji Temple. This temple has a connection to the zodiac sign of the tiger, and you'll see many tiger-related elements within its grounds. During the Year of the Tiger, which occurs once every 12 years, the temple becomes even more filled with tiger symbolism. Unfortunately, as the previous Year of the Tiger has already passed, the next one will be in eleven years. However, if you happen to visit Japan during the Year of the Tiger, stopping by this temple is a must!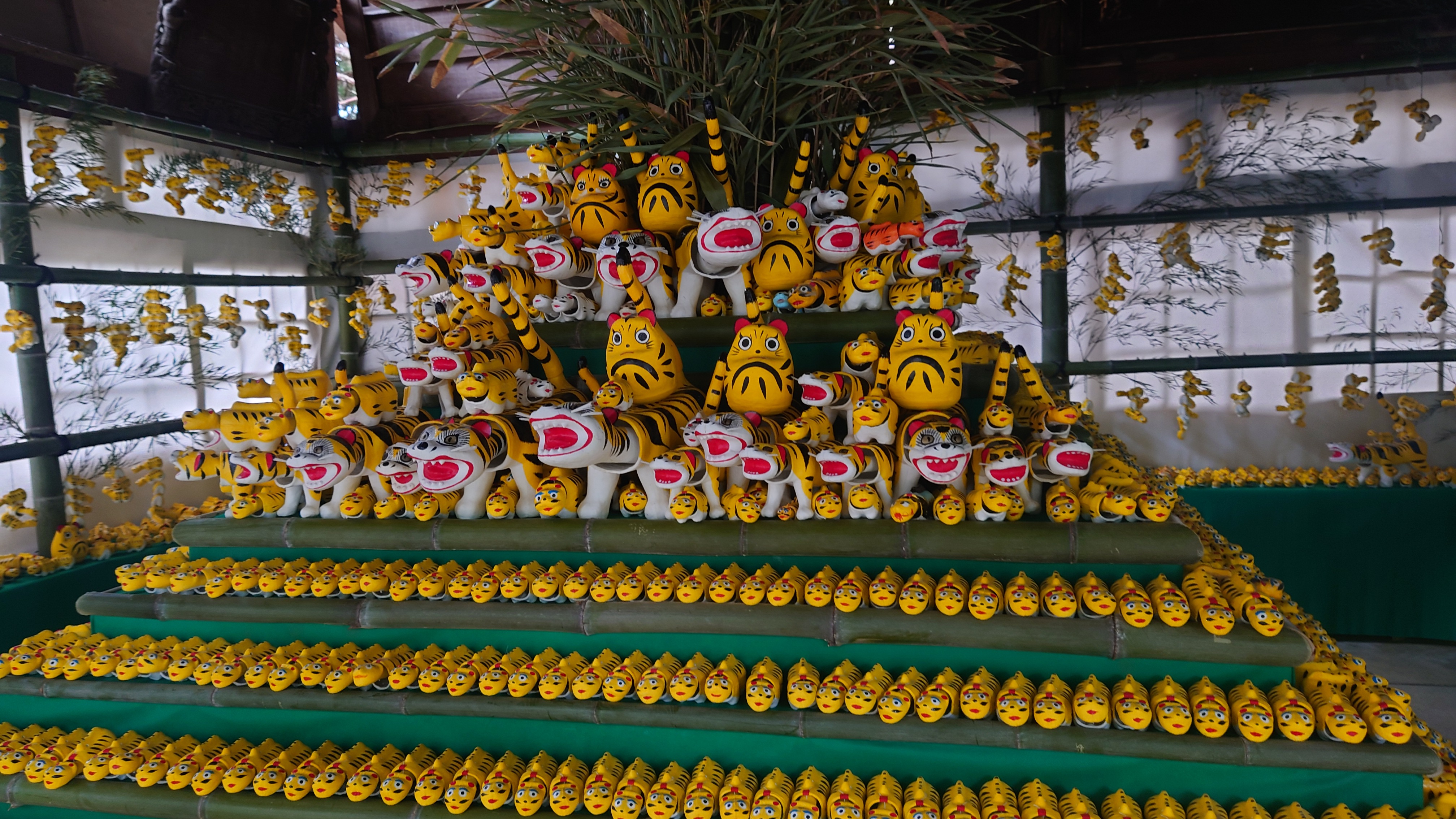 The main deity of Shigi-san Chogosonshi-ji Temple is Bishamonten, the Buddhist deity of victory. In the past, this deity was visited by warriors praying for success in battle, and nowadays it attracts business owners seeking success in their enterprises and fans of the Hanshin Tigers, a professional baseball team based in Hyogo Prefecture.
At the three shukubo accommodations in Mt. Shigi, you can experience the traditional temple culture. Participate in rituals, try your hand at calligraphy and meditation, and enjoy a vegetarian dinner known as "shojin ryori". Immerse yourself in the experience of training alongside the monks. Here are just a few examples of the training experiences you can have at Mt. Shigi.
1.Shojin Ryori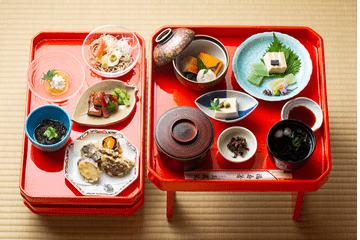 Shojin Ryori is a vegetarian cuisine that is prepared exclusively with plant-based ingredients such as vegetables and tofu. It is the traditional meal of Buddhist monks, adhering to the teachings of Buddhism to avoid causing harm or stimulating desires. As a result, animal products and ingredients that are considered to stimulate desires, such as garlic and members of the Allium family, are not used. Shojin Ryori can be likened to Japanese-style vegan cuisine and is highly regarded for its healthiness. It is particularly popular among women in Japan as a nutritious and balanced meal option.
2. Join a morning rituals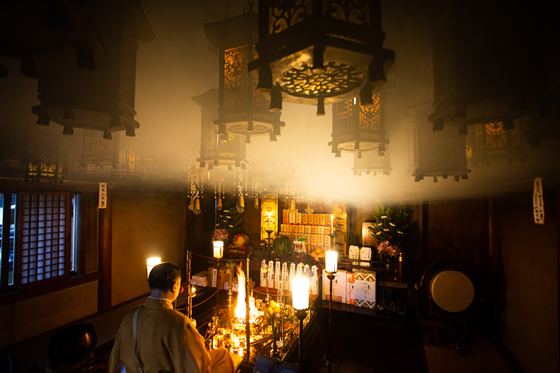 In one of the temple lodgings, Gyokuzo-in, morning rituals are conducted. In the summer, the "Goma" (Fire Ritual) takes place from 5:00 am (in winter, it starts at 5:30 am). Following that, the Daihannya-kyo  (Heart Sutra) Prayer is held in the main hall from 6:15 AM in summer (and 6:45 am in winter). Guests staying at the temple lodging are welcome to participate in these rituals.
The Goma Fire Ritual begins the proceedings. Sitting before the blazing fire, prayers are offered for the fulfilment of our wishes and aspirations. Conducted in front of the flames, it is a powerful ceremony .
Next is the Daihannya-kyo  (Heart Sutra) Prayer in the main hall of the Chogosonshi-ji Temple. This involves a rapid recitation technique known as "tendoku" which is used to read through the extensive Daihannya-kyo Sutra consisting of six hundred scrolls within a short period of time. The immersive atmosphere of the early morning combined with the dynamic recitation of the Daihannya-kyo Sutra is sure to awaken your senses.
To truly experience the awe-inspiring nature of these rituals, they need to be witnessed firsthand. You will have the opportunity to see the remarkable power and intensity with your own eyes.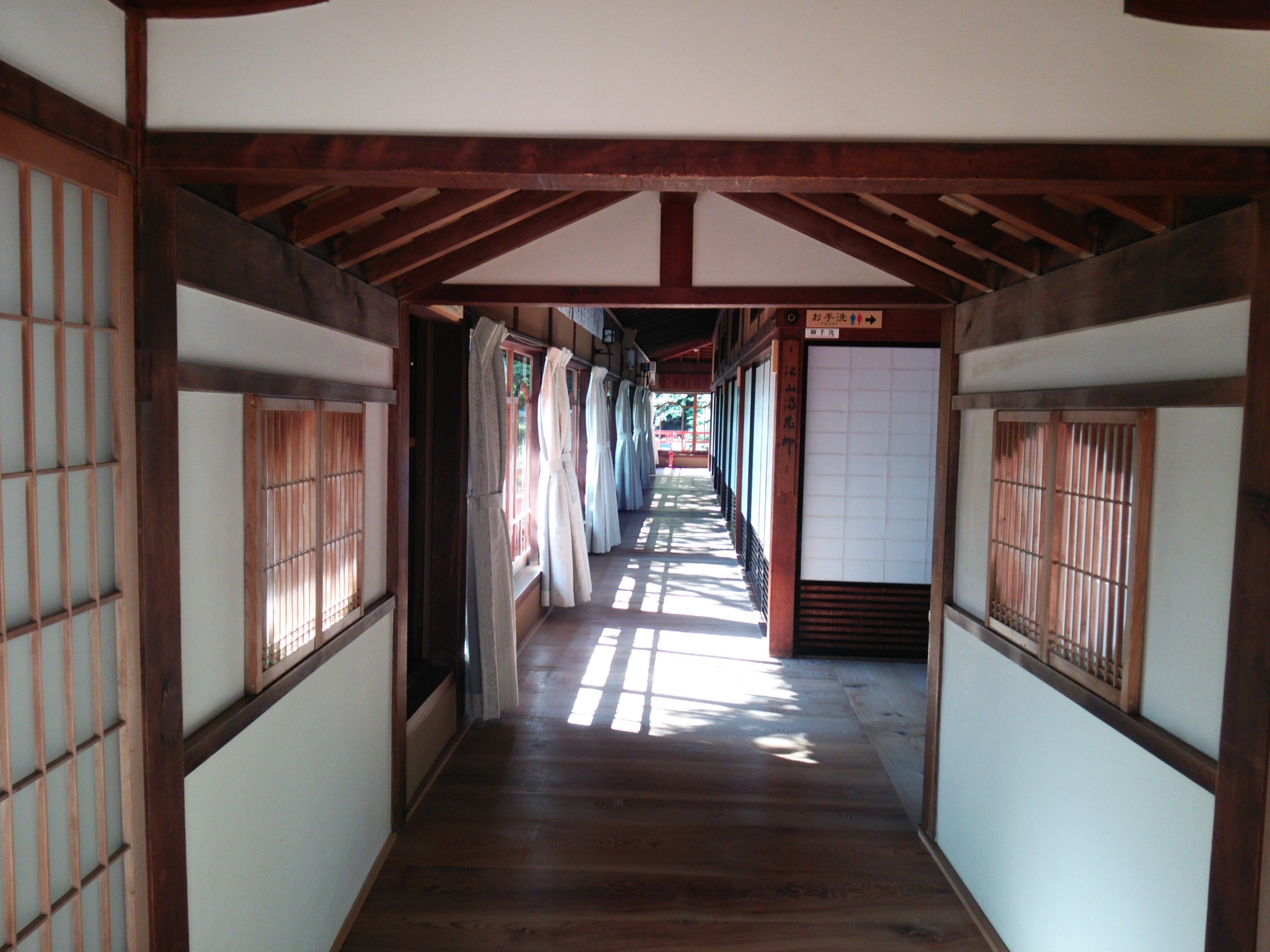 Temple lodgings have become increasingly popular as accommodations where you can experience Japanese culture. However, it's important to note that they differ significantly from regular hotels or ryokans (inns). Originally, these lodgings were intended for visitors who wanted to engage in spiritual training alongside their pilgrimage. As such, the facilities may vary considerably. Restrooms are often shared, and rooms typically do not include amenities like televisions. But if you are seeking a truly immersive experience or a taste of spiritual training, a stay at a temple lodging is a challenge like no other.