Have you ever tried to visit shrines or temples at night in cherry blossom season or autumn foliage season?
Some shrines and temples are illuminated during those seasons for special night visits.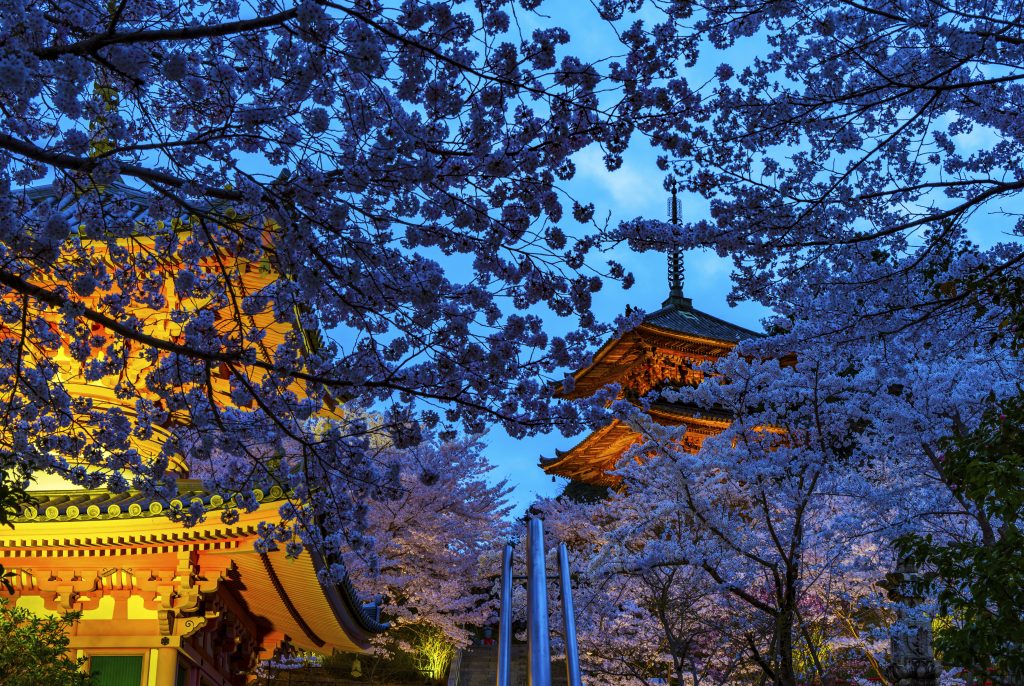 Tsubosaka-dera Temple also offers opportunities to visit at night. What makes it unique is that they offer special night visits throughout all seasons, only for you or your group after general opening hours have ended.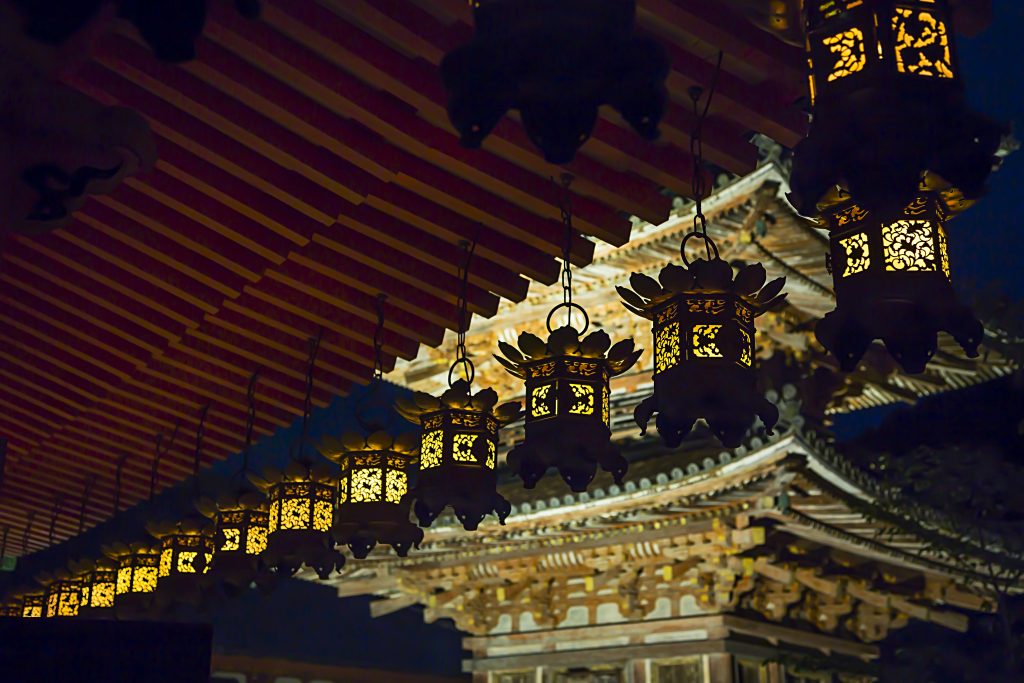 Tsubosaka-dera Temple is located on a mountain overlooking the scenic beauty of Yoshino, the three mountains of Yamato, and the Nara Basin.
According to legend, it is said that this temple beginnings go back to 703, when a monk who was training in these mountains offered his precious crystal pot to the waterfall, and then carved and prayed to a statue of Kannon.
The Juichimen Senju Kannon, or "eleven-faced, thousand-armed" Kannon, has spiritual power for eye diseases, and is visited by people from all across Japan as the "Kannon for the Eyes".
In addition, the temple is designated as the 6th temple of the "Saikoku Kannon Pilgrimage."Currently, Tsubosaka-dera Temple values international exchange with India, home of Buddhism. Several stone statues from India are ensconced in the grounds. Among them, the Great Kannon Bodhisattva was presented as a token of appreciation for the temple's work to help leprosy suffers in India.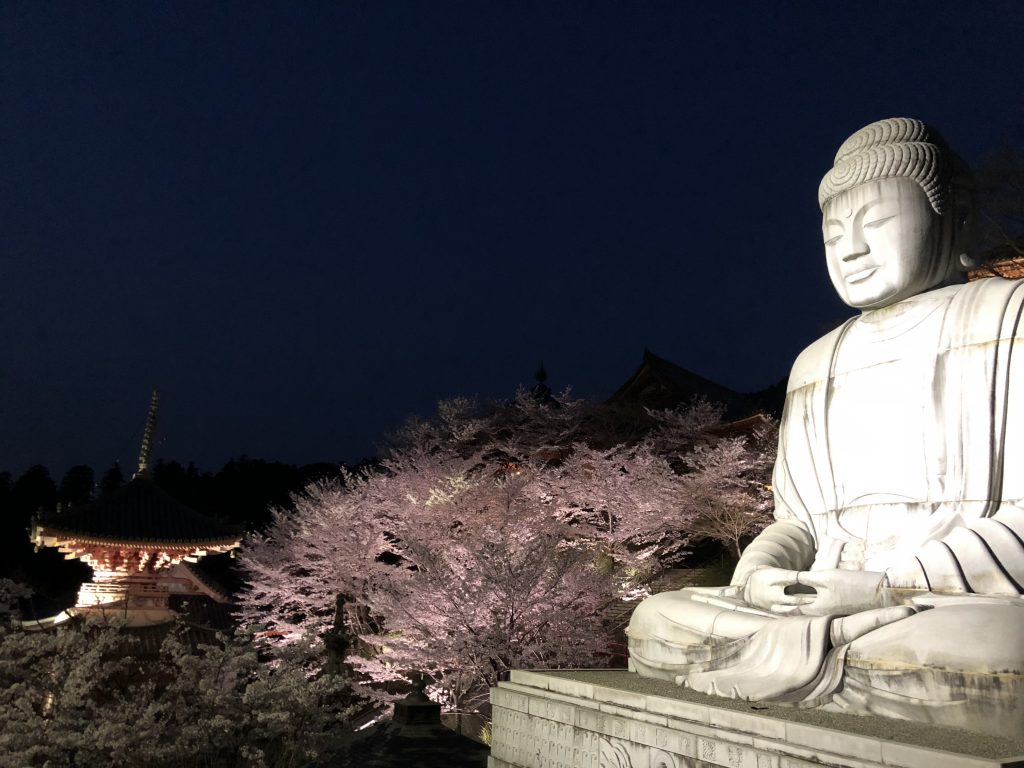 During your Special Entry Night at Tsubosaka-dera Temple, a monk will guide you during the tour.
The monk will tell you the history of the temple and other facts and stories related to it.
During the tour, the monk will also pray for the well-being of your eyes and any cures. After that, please take your time and stroll around the temple grounds as you like.
In cherry blossom season, the temple grounds are covered in the beautiful pink color of the flowers, so I recommend this time the most.