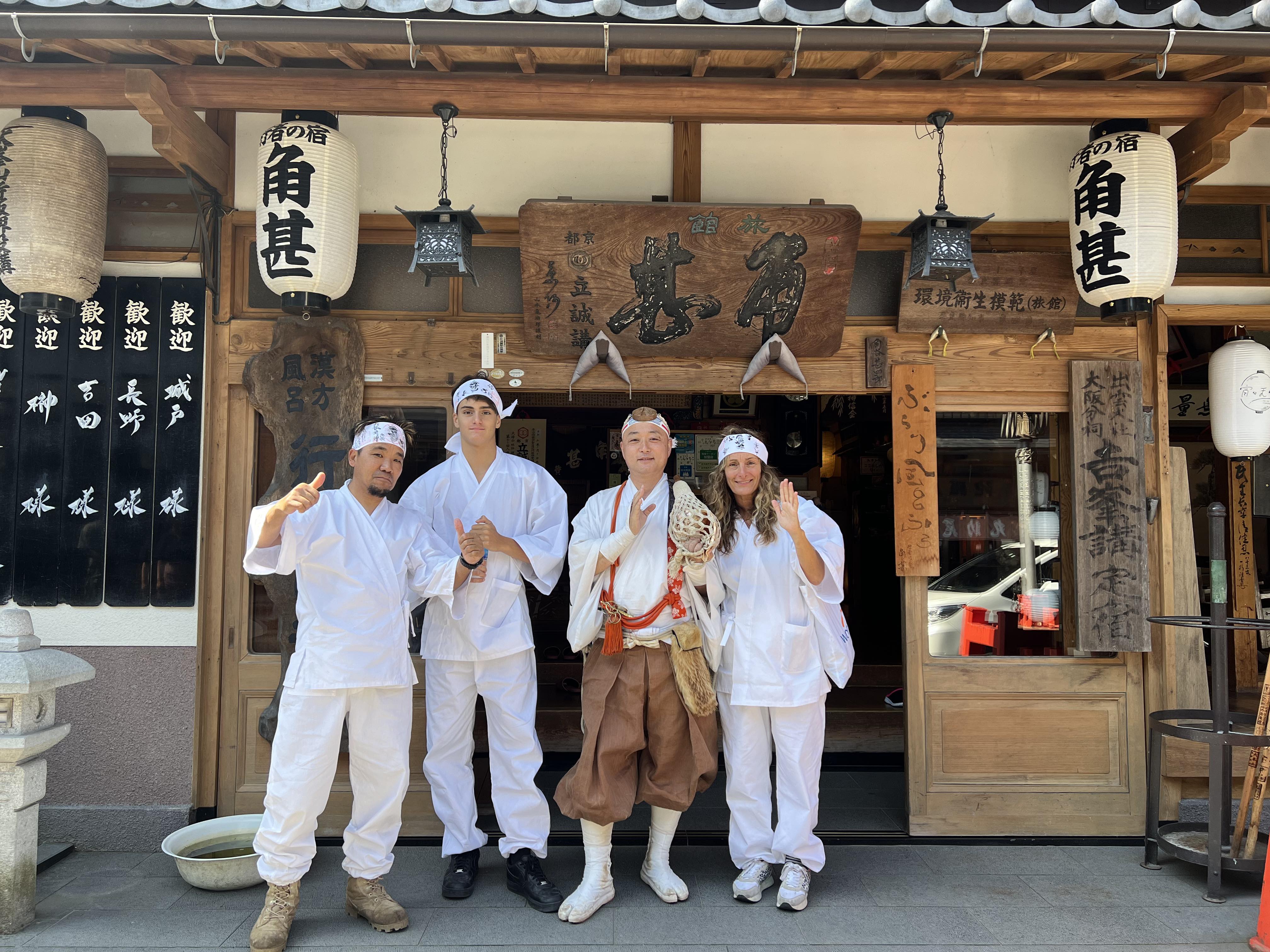 What is Shugendo?
For centuries, the Japanese have deeply revered the majestic beauty of remote mountain, flourishing forests, and the intricate tapestry of the natural world surrounding them. Since ancient times, these mountains, seen as the life-giving source of water, have been regarded as divine entities deserving utmost respect. As a result, Shugendo emerged as a harmonious blend of nature worship, Shinto, and esoteric Buddhism. Those who practice Shugendo embark on a profound journey into the depths of forests and mountains, enduring rigorous training, all with the aim of attaining personal spiritual enlightenment and bringing salvation to humanity. Shugendo embodies the transformative path of training that leads to the acquisition of spiritual powers.
About Sendachi
Japan offers various locations where one can immerse themselves in the practice of Shugendo, and among these is the renowned Mt. Omine. The training process is overseen by knowledgeable guides known as Sendachi, who are highly skilled Yamabushi practitioners of Shugendo. Within Shugendo, where the emphasis lies on practical training rather than mere theoretical knowledge, a seasoned Sendachi assumes the vital role of a trusted leader in the treacherous mountain environment. Adhering to the guidance and instructions of a Sendachi is imperative to ensure a secure and successful completion of your training.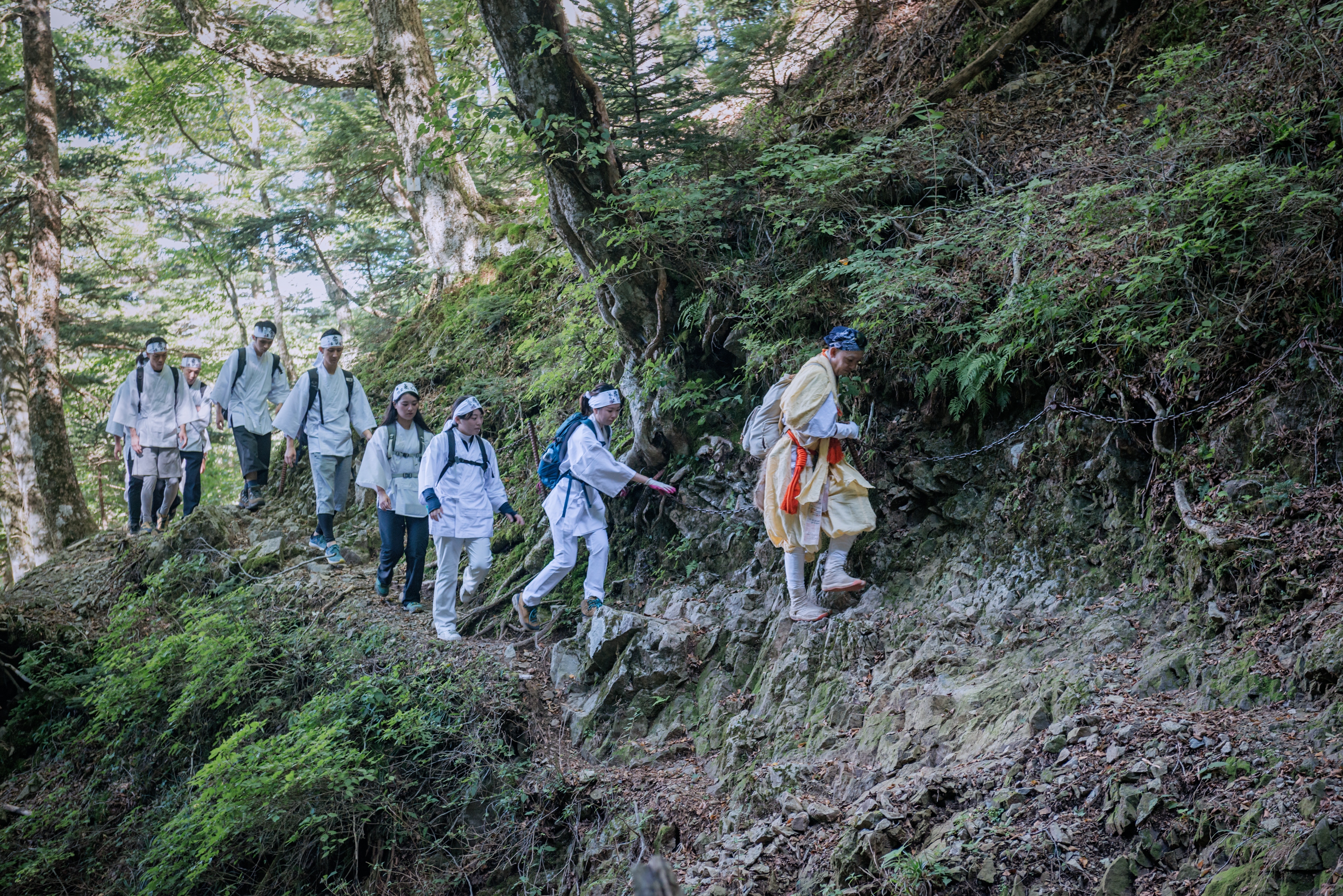 What you will experience on our shugendo tour,
Pray for your safe training
Tenkawa Daibenzaiten-sha Shrine is considered to be the foremost of Japan's three great shrines honoring the deity Benzaiten, one of the seven gods of good fortune. This shrine has been a key spot for Shugendo practices since ancient times, with high ranking priests and Shugendo practitioners visiting together for purposes of worship. A priest of the shrine will make a prayer for your safe passage on Mt. Omine.
Purify yourself to enter the sacred mountain
Prior to entering the sacred mountain, it is essential to purify oneself with water. At Ryusenji Temple, there is a designated Suigyo ritual cleansing training area, discovered by En-no Gyoja. This special spot offers cold, pristine water that rejuvenates participants and prepares them for their Shugendo training endeavors.
Shugendo experience tour
Though advertised as a three day "tour," this is far from being a convention sightseeing experience. 
You will be visiting a sacred area for Shugendo practitioners and have real Shugendo experiences with a Sendachi guide. This is not merely a hike up a sacred mountain; rather, it presents a remarkable opportunity to immerse yourself in the time-honored rituals and ascetic training that have been intrinsic to Shugendo practices for centuries. Prepare to uncover the very essence of Japanese faith amidst the untainted splendor of Nara's southern mountains.
After descending Mt. Omine, you will once again visit Ryusenji Temple to attend the fire ritual in the evening. 
The fire ritual is a spiritually significant event deeply rooted in Shugendo traditions. Participants gather around a sacred fire pit, chanting ancient sutras and invocations. The fire symbolizes purification and spiritual growth, allowing individuals to release attachments and obstacles. This transformative ritual connects participants with the spiritual heritage of Shugendo, offering a profound and awe-inspiring experience.
When all your training and purifications are complete, you would be left with a sense of fulfillment that is utterly incomparable.
More detail: Tenkawa Village