It is fun to look for souvenirs when we're traveling.
You can find tons of souvenirs with deer motifs in Nara City.
I'd like to introduce one of them today.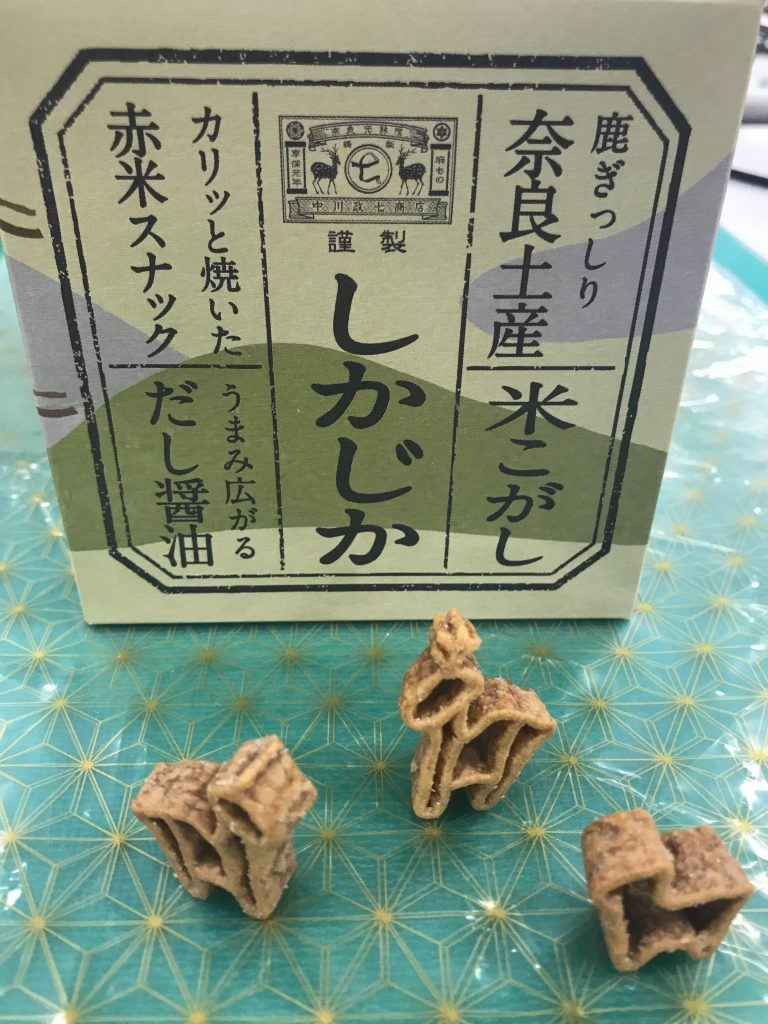 It is called Shika-jika.
Shika means deer in Japanese. Jika also means deer, and these words together conjure an image of the many deer in Nara Park.
It's a crispy snack made from red rice produced in Nara.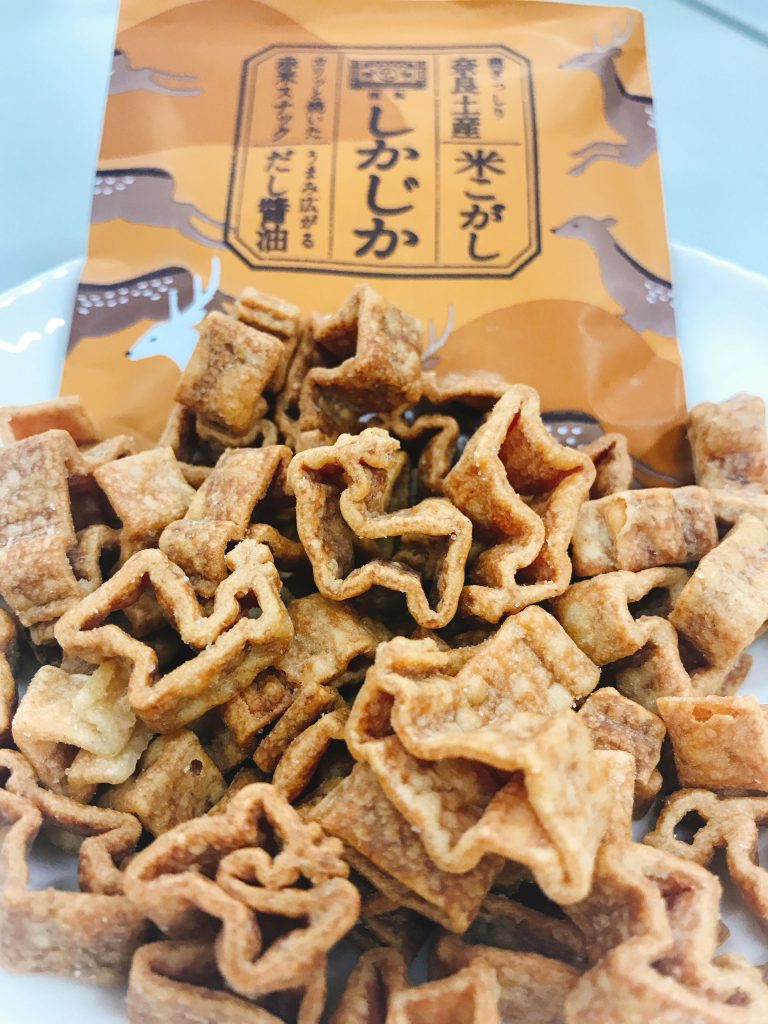 You can enjoy three types of flavors related to Nara.
Dashishoyu, soy sauce flavored with a broth base.

Yamatocha, Yamato green tea

Kodai cheese, cheese inspired by the flavor of cheese made in the Nara Period, an ancient time.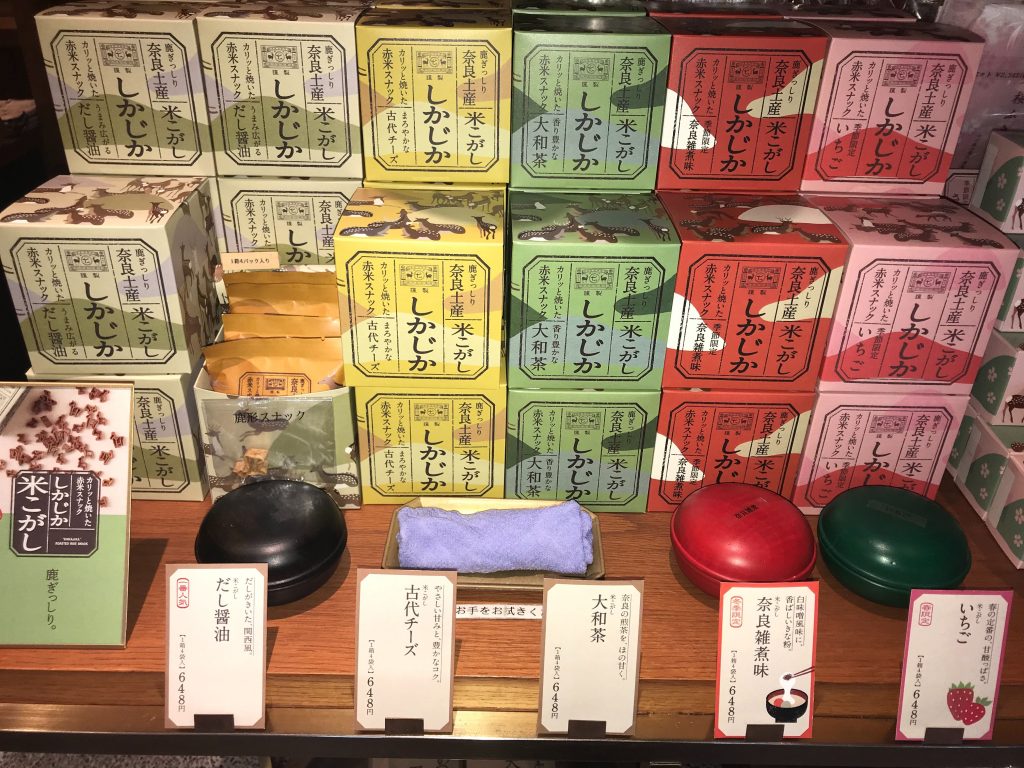 Seasonal flavors are also on sale, such as the strawberry flavor in Spring.
You can buy them at Yu Nakagawa, Nippon Ichi, and Nakagawa-Masashichi.
Yu Nakagawa: 31-1, Ganrinincho, Nara City
Nippon Ichi: 1-1, Tsunofurishinyacho, Nara City
Nakagawa-Masashichi: Osaka, Kyoto, Kobe
Yu Nakagawa is a shop specializing in Japanese textiles.  They offer time-honored traditional fabrics, skills, and designs that range from cloths, to accessories, food, utensils, and stationary.
Why don't you have a look for souvenirs at Yu Nakagawa or Nippon Ichi?