Cherry blossoms, the symbol of Japan. When it is that time of year when cherry blossoms are blooming, everyone starts to get restless and excited.
There are even many people who plan their trips to Japan around these cherry blossoms.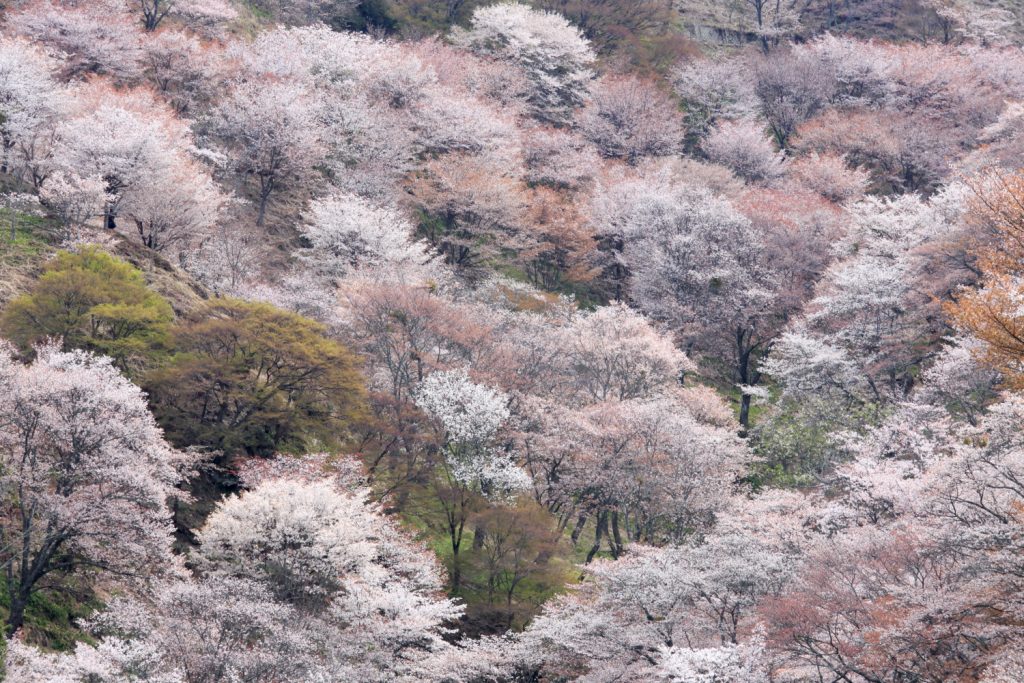 Just like every year, the first predictions for the 2020 cherry blossoms were announced on February 6th.
The cherry blossom predictions are announced every year by the Japan Weather Association, and predict the initial blooming and full bloom of cherry trees at approximately 1,000 famous spots and municipalities between Hokkaido and Kagoshima.
A warm winter has continued this year, so cherry blossoms are expected to bloom early across the entire country.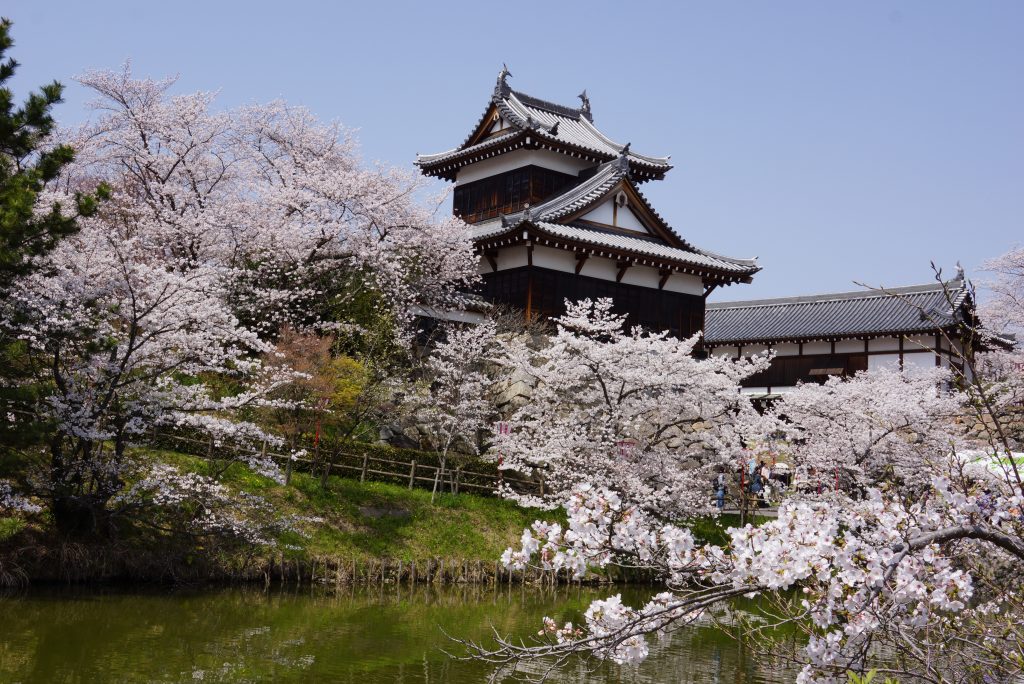 Cherry blossoms are expected to start blooming on March 20th in Fukuoka.
They will bloom on the 21st in Tokyo, and then on the 22nd in Kochi, Nagoya, and Yokohama, etc.

The Kinki region predictions say that cherry blossoms will start blooming in Nara on March 23rd. This prediction is about five days earlier than average. Cherry blossoms in Kyoto will bloom on the March 23rd, and Osaka on March 25th.
The cherry blossom line. It climbs from south to north, and the flowers in Hokkaido's Hakodate are expected to start blooming on April 27th.
Cherry blossoms typically reach full bloom about ten days after they start blooming. Five to seven days after reaching full bloom, the petals will start to fall and scatter. Of course, if it rains or if there are heavy winds, they will be blown away a lot earlier. The flowers in full bloom are of course very beautiful, but the light, white petals falling like snow are also stunningly beautiful, and very popular.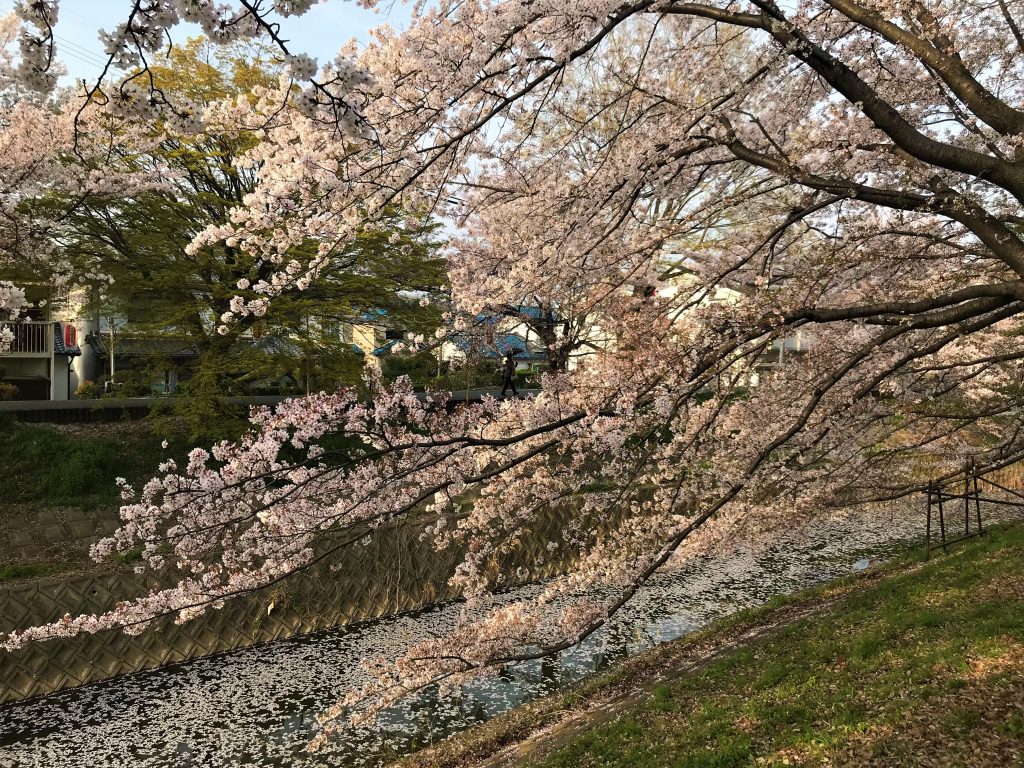 There are many places across Japan that are famous for cherry blossoms. Nara Prefecture is one of those popular places.
Of all of the famous places within this prefecture, we first begin with Nara Park. The cherry blossoms are a truly great match for this ancient capital. The contrast between the deer and the cherry blossoms is also very beautiful. Many tourists visit the park in cherry blossom season.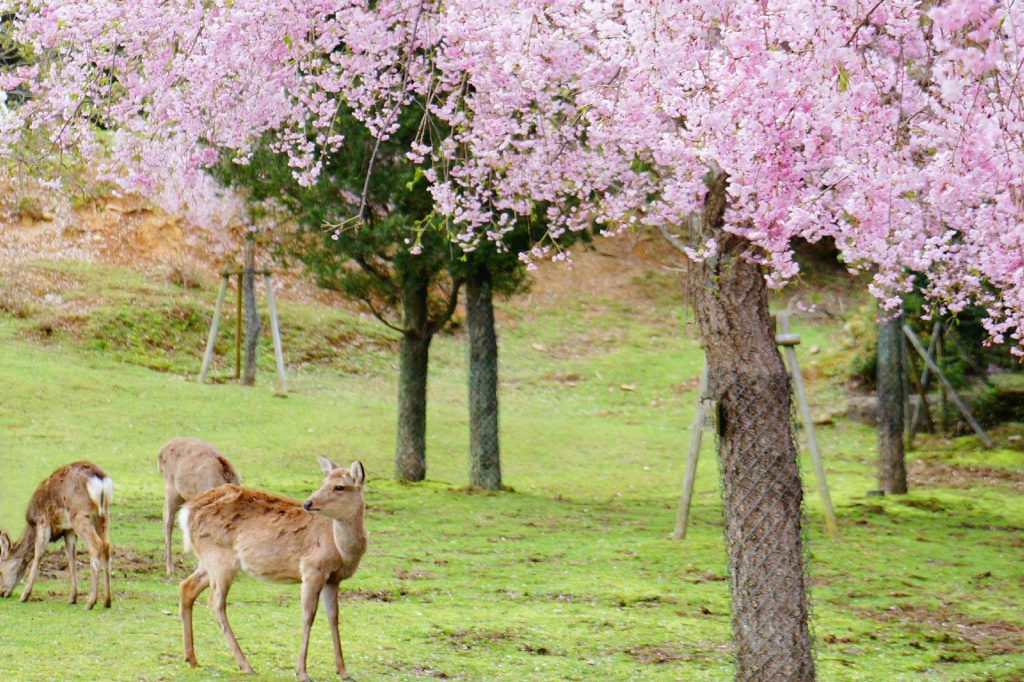 For people who want to see cherry blossoms without the crowds, I recommend Mt. Shigi. There are temple lodges on Mt. Shigi, so in addition to the cherry blossoms, you can experience a variety of things, like learning about the world of Buddhism, participating in morning prayers, staying in a temple lodge, and trying Shojin cuisine, a Buddhist-style meal.
Mt. Koya is the most famous place for temple lodges, but since there are fewer people at Mt. Shigi, it is a good place to just spend a nice, quiet day.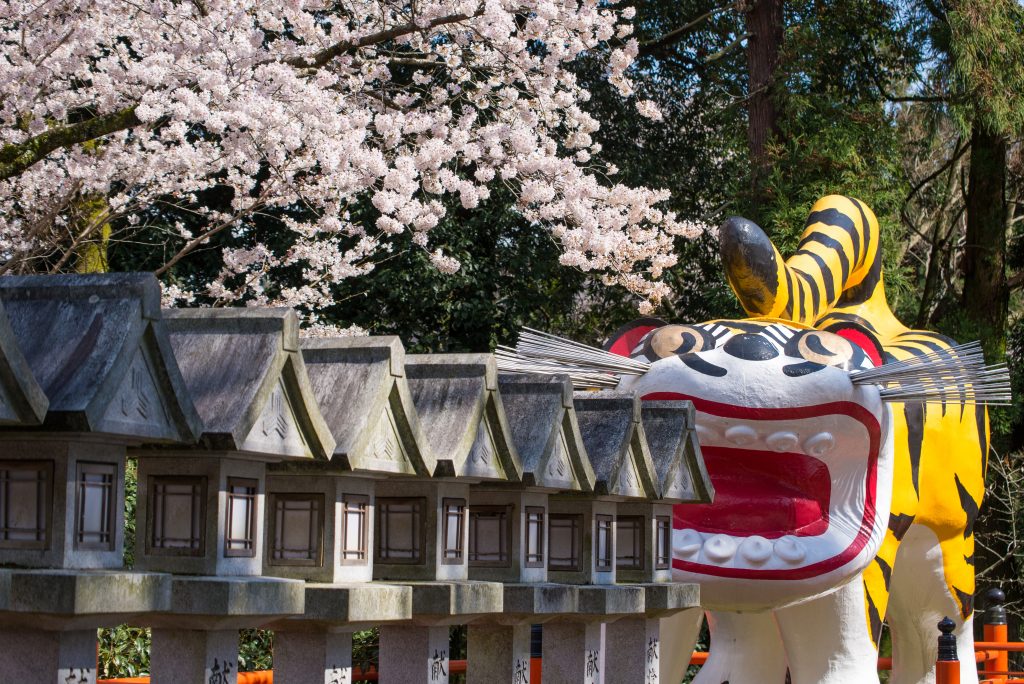 Also, the cherry blossoms of Mt. Yoshino are some of the most famous in Japan.
There have been many cherry blossoms on Mt. Yoshino for a very long time, and there are now about 200 varieties among the 30,000 tress, most of them Shiroyama-zakura. There are lower, middle, upper, and deep areas of the mountain full of these trees.
Since the flowers lower on the mountain start blooming first, and the other areas gradually bloom in order, we have a longer chance to see all of these flowers blooming. From mountain ridge to ridge, from valley to valley, the mountain is completely covered in cherry blossoms.
The Hanayagura Deck in the upper area is the one place we can get a great view of Mt. Yoshino. If you come to Mt. Yoshino, please visit this fantastic spot.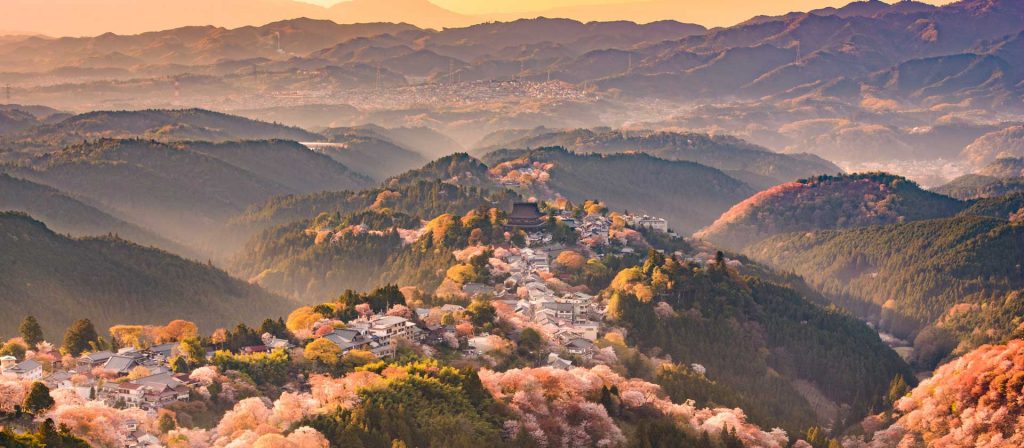 When searching for a spring cherry blossom tour of Nara, please check out our sample itinerary. We hope you enjoy a cherry blossom tour with your own Nara specialist.