"Ya-en" ("wild monkey"), a man-powered ropeway.
It's a "man-powered ropeway" that is unique to Totsukawa Village.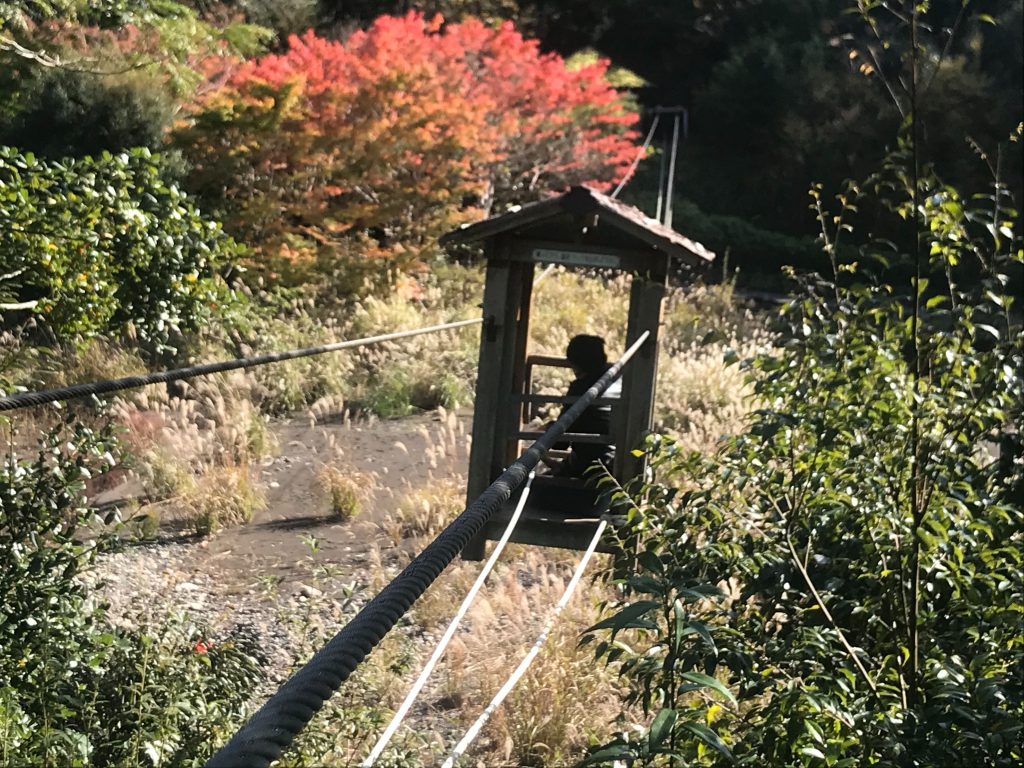 Ride in a box called a "yakata" that hangs on wire ropes attached to both sides of a river, and pull yourself across the river by pulling on the rope.
It's name comes from how this is similar to the way monkeys use vines of trees to move around.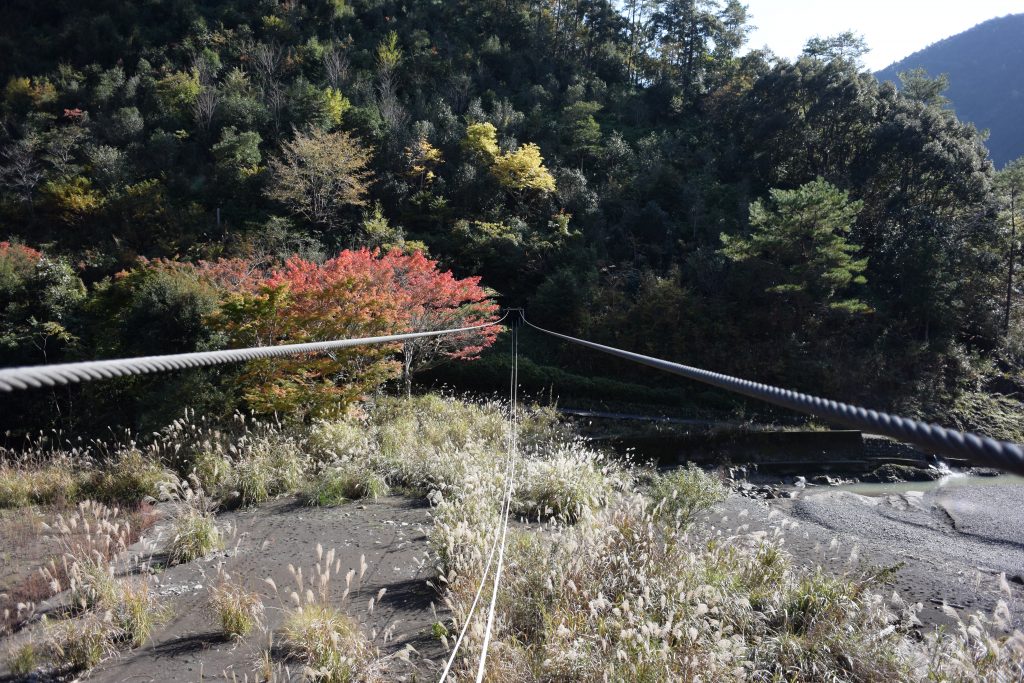 (The view from Yakata)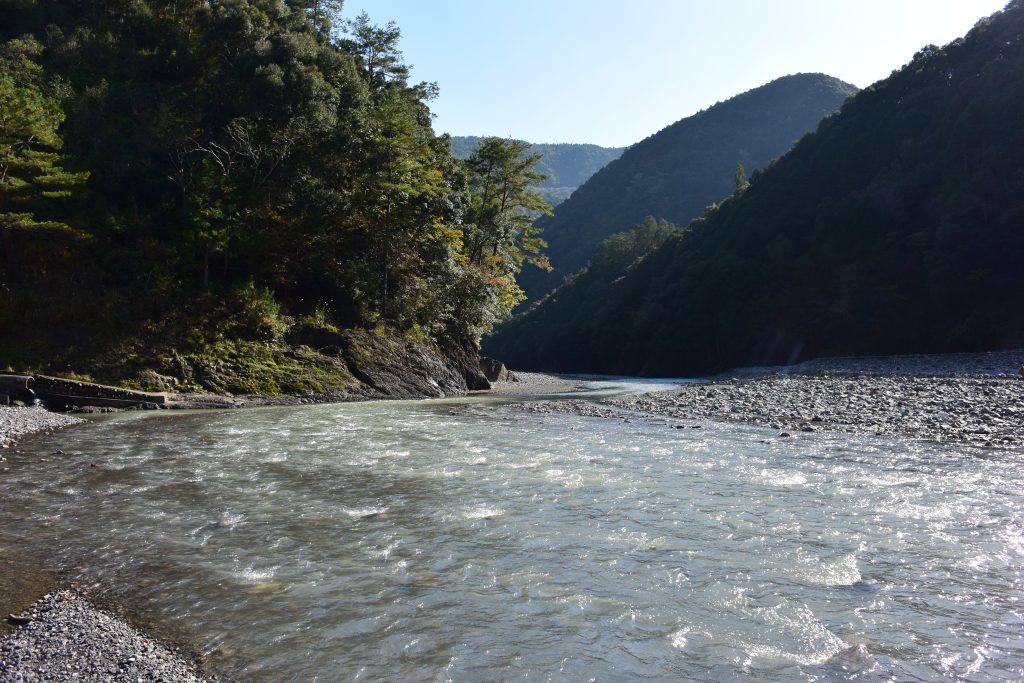 Now, Ya-en remains as a tourist attraction, but a long time ago, it was used as a mode of transportation within the village until they had steel bridges.

Ya-en is on the grounds of Totsukawa Village's Hotel Subaru.
Only one person can ride at a time, so please use caution!
Why not enjoy the thrill of crossing a valley? It's not just for kids, adults can enjoy it too!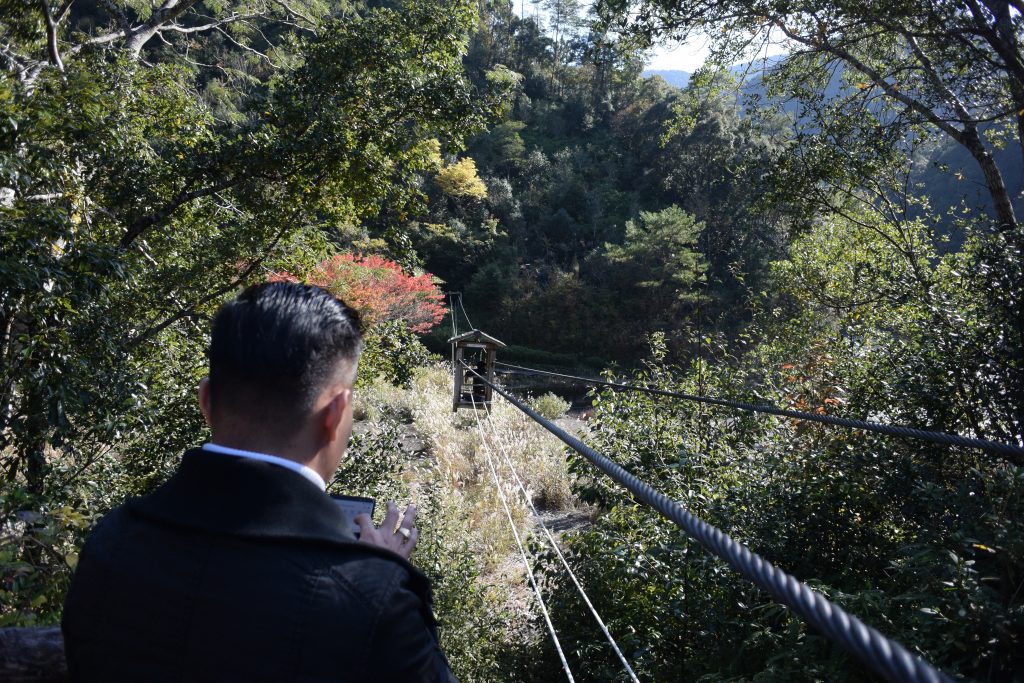 Access to Hotel Subaru (Yaen)
From Kintetsu Yagi Sation:
– Take the bus bound for Shingu Station and alight at the Hotel Subaru stop.