Though it isn't known by many tourists, if there is a famous spot for cherry blossoms known by all of the locals, it is the line of cherry trees along the Sahogawa River.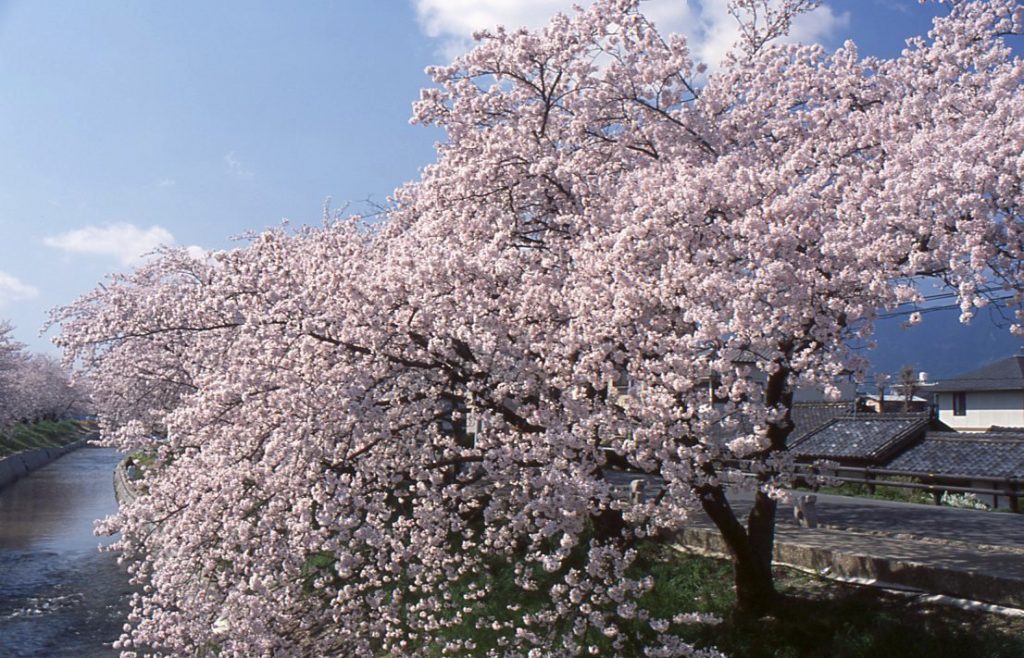 The Sahogawa River is a river that flows in northern Nara Prefecture, through Nara City and Yamato Koriyama City.
It has long been sung about in Japanese poetry, and the people of Nara feel a close connection with it.

In spring, there are cherry trees over 5 kilometers tall lined up all along the river.
With the river covered with Somei-Yoshino cherry trees left and right, the pink flowers brightly bloom as far as one can see.
It is full of people strolling around or eating bento lunches on the river side.
Every year in this season, the Cherry Blossom Festival is held in the Kawaji-zakura area, and the cherry blossoms are lit up on display at night. The night cherry blossoms reflected in the surface of the river is a fantastic illusion.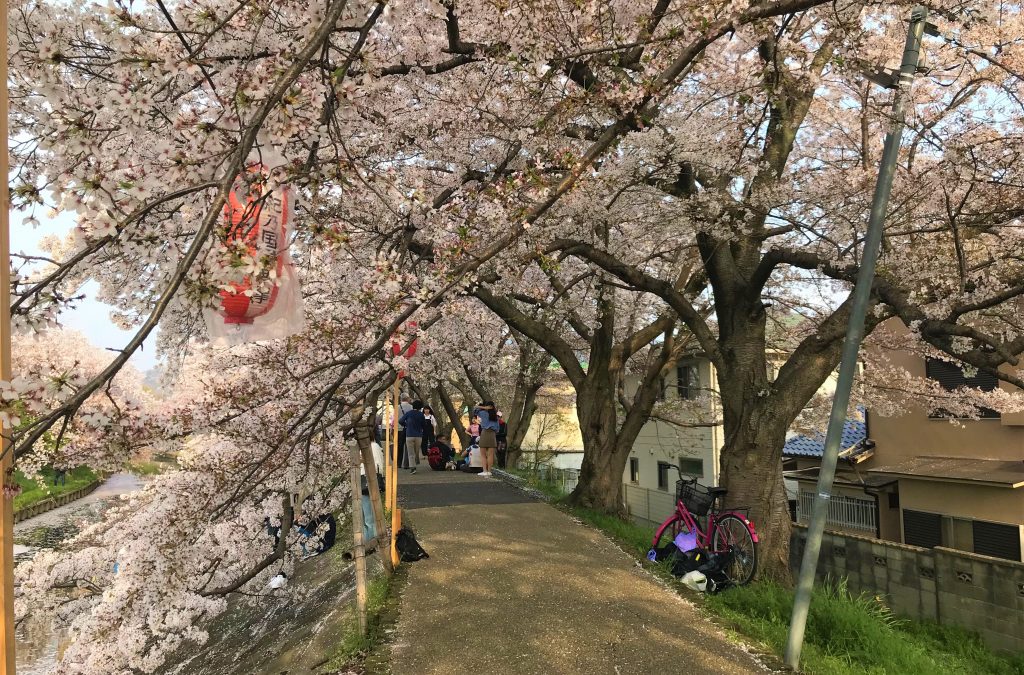 I recommend the drooping cherry blossoms at Daibutsu Railway Memorial Park, about a 15-mimute walk from Kintetsu Nara Station. Three of the trees are crammed close together and give off the illusion of one large tree. You can also enjoy a cherry blossom tunnel in this area.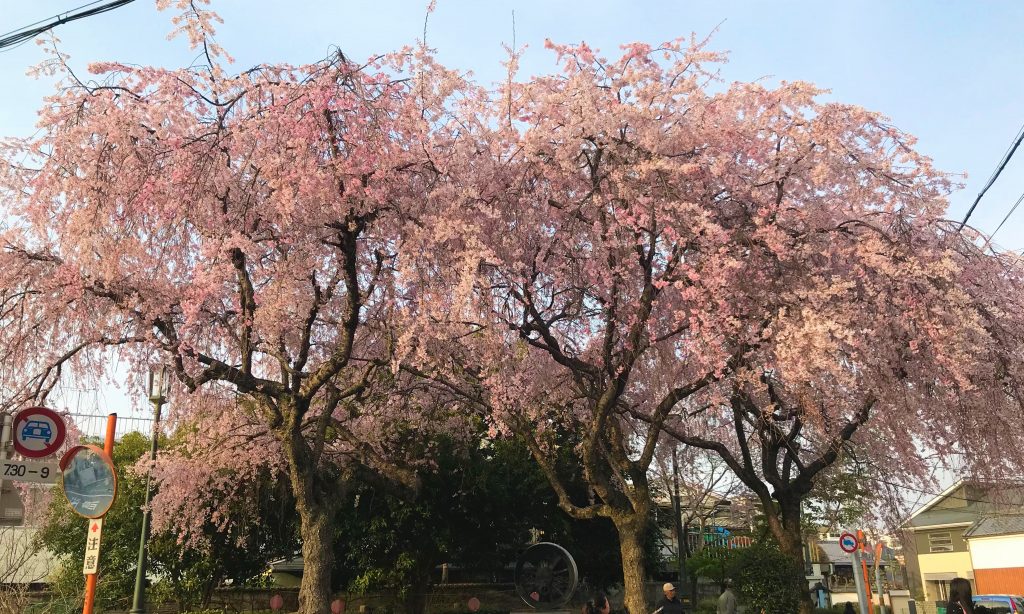 For seeing the cherry blossoms lined up along the Sahogawa River, Kintetsu Omiya Station is the best access point. It is about a 5-minute walk from there to the Sahogawa River.

There best time of year is usually late March to mid April. Of course, the times of initial bloom and full bloom change every year, so please take caution. Since 2020 has had a warm winter, flowers may start blooming a little earlier this year.

The best time of day for visiting the cherry blossoms along the Sahogawa River is early in the morning, when there are few people. Especially on clear days, the light pink color of the cherry is extremely beautiful under the blue sky.
Since it is close to both Kintetsu Omiya Station and JR Nara Station, after staying a night in Nara, how about enjoying the cherry blossoms during an early morning walk?