It will soon be strawberry season!

Recently, strawberry desserts or "strawberry comparing buffets" have become popular at Japanese hotels.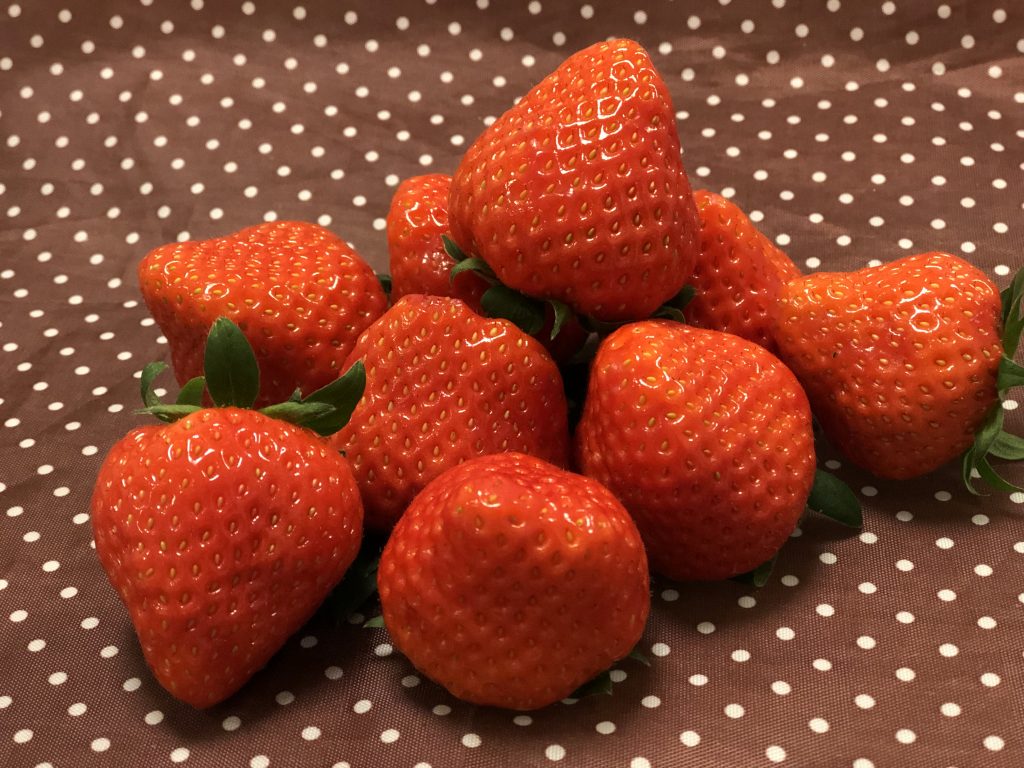 When it comes to strawberries that represent Nara, the "Asuka Ruby" and the "Kotoka (ancient capital flower)" are famous.
The Asuka Ruby is large and round with lots of juice, and has a nice balance of sweet and sour. Its name comes from how its luster and vivid red color reminds of a ruby. The Kotoka is a new kind of strawberry with high level of sugar and sourness, giving it a popular dense flavor. The fruit's color is a dense red, and its rich aroma is one of its unique qualities.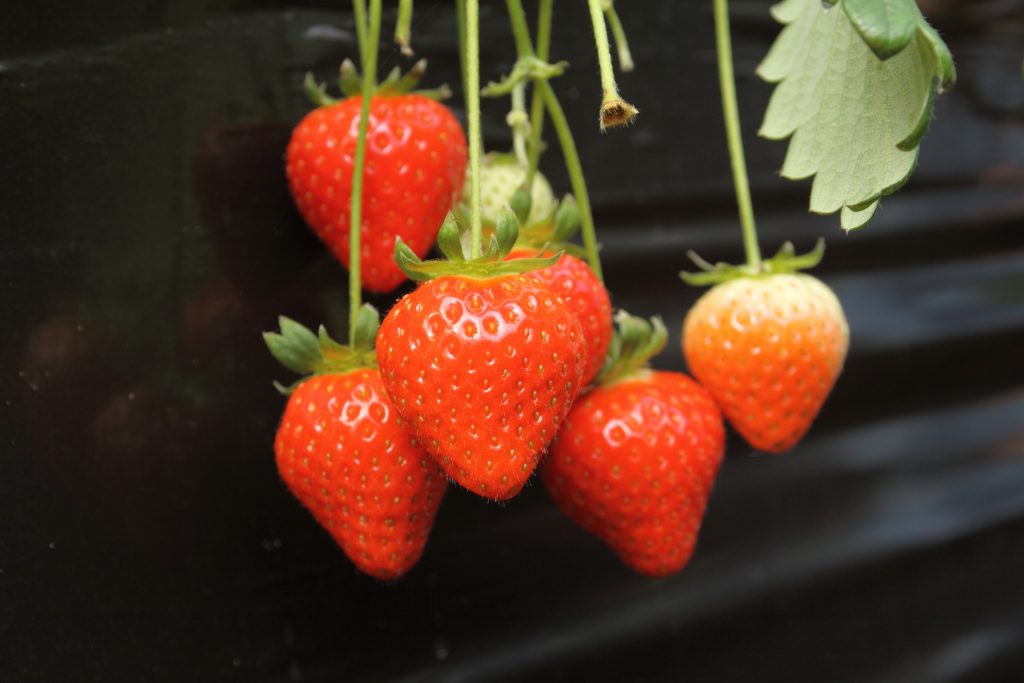 Strawberry season usually last from January to May.
In Asuka Village, Asuka Strawberry Picking Park has 16 locations open to the public inside the village. At Asuka Strawberry Picking Park, after picking strawberries on the farm, you can eat as many Asuka Ruby strawberries as you want for 30 minutes. (reservation required)
Even in the cold winter, the inside of the green house is warm, so you can pick strawberries in comfort.
Also, since they are grown in a raised environment, it is a lot easier for you to pick the strawberries while standing up.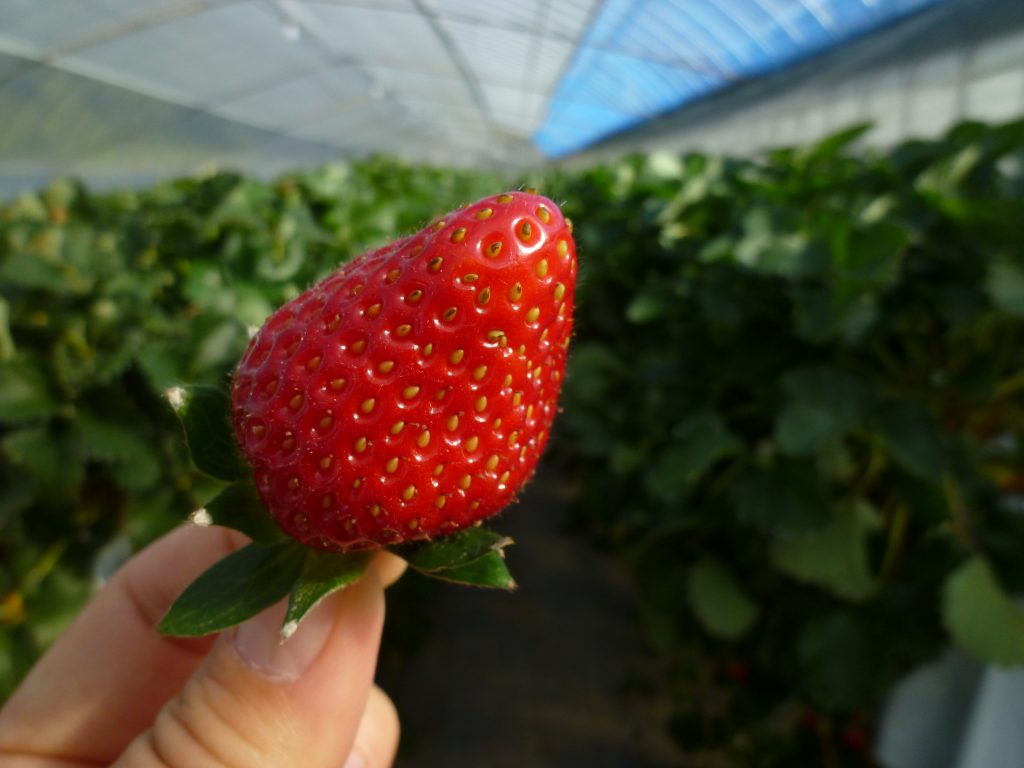 Japanese strawberries are softer and more sugary than other strawberries, and are popular around the world.
Many different regions of Japan cultivate their own unique kind of strawberries, and those growers work very hard day by day to make them even more delicious.
If you have an opportunity to come to Nara Prefecture during strawberry season, please try Nara's very own original brand of strawberries!