Asuka is famous for its idyllic landscape. Especially, the scenery of the terraced rice paddies of Inabuchi village in Asuka, 20 minutes' walk from the Ishibutai Tumulus, attracts people from spring through autumn. Each season offers different beautiful sceneries.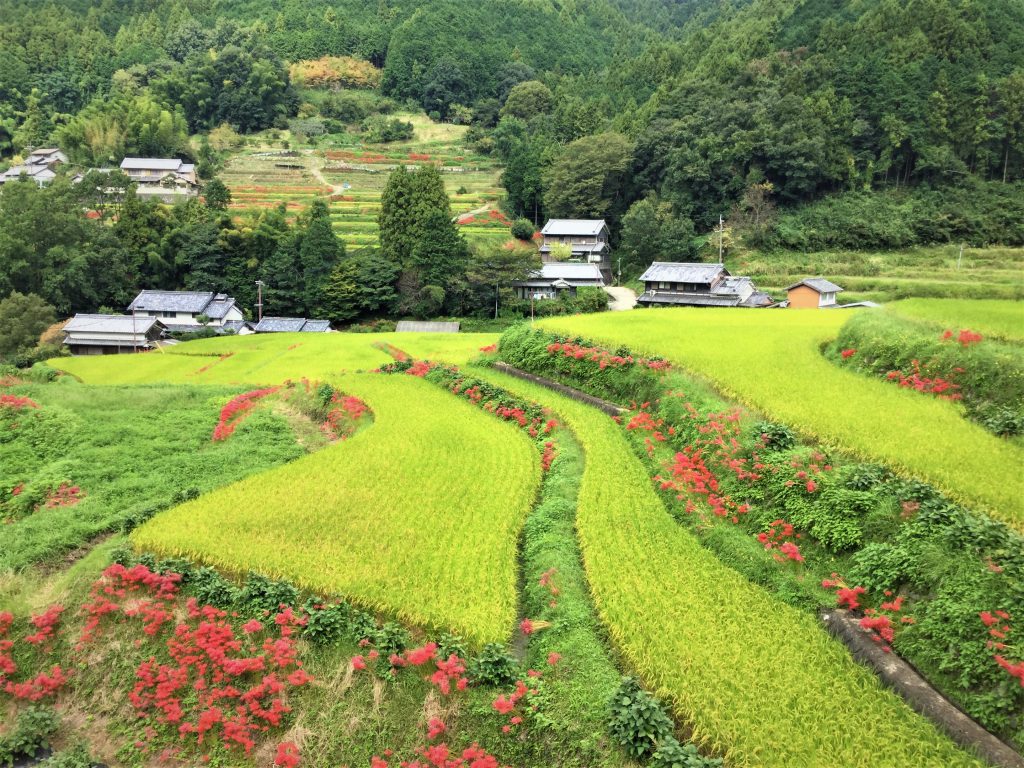 In late September, spider lily covers the edge of the rice paddies and sidewalks and accents with the yellow-green rice paddies.
When you see spider lily, it's about time to harvest the rice.
There are many signs to inform autumn has come in Japan, this red flower is one of them in the pastoral area.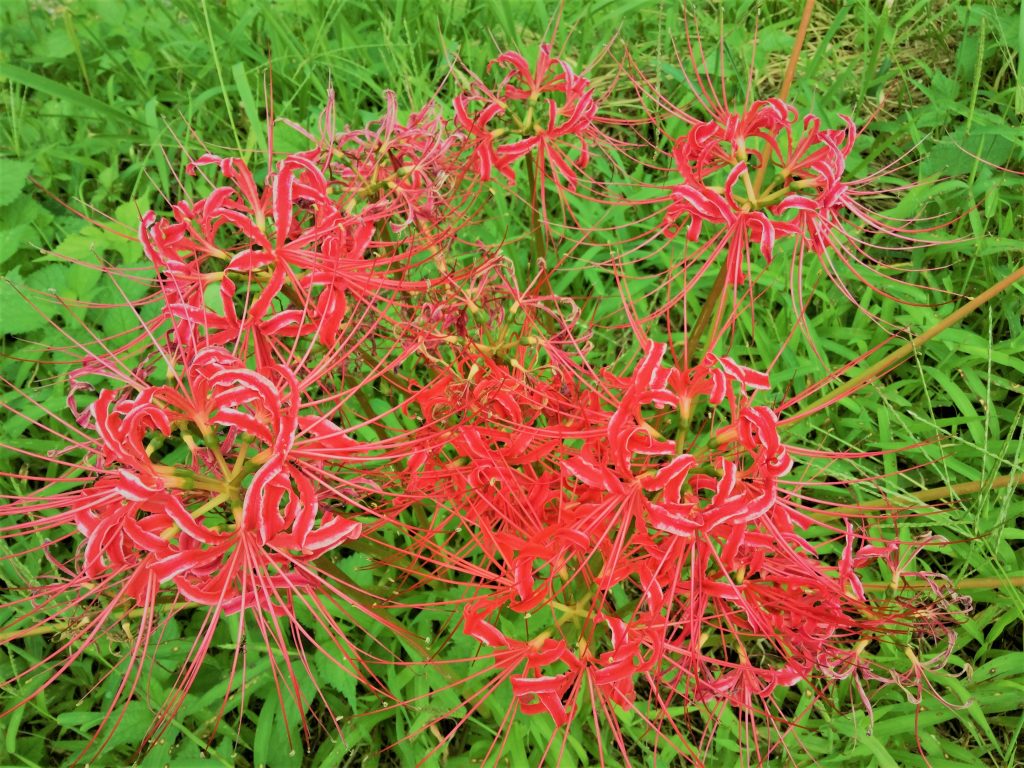 "Higanbana Festival", or red spider lily festival, is held on Saturday 21st and Sunday 22nd of September in Inabuchi area, Asuka.
Besides red spider lily, you can enjoy many cute handmade scarecrows dotted in the rice paddies.
During the festival, shuttle bus is conducted between Kintetsu Asuka Station and Inabuchi village, since there is no parking lots for the festival.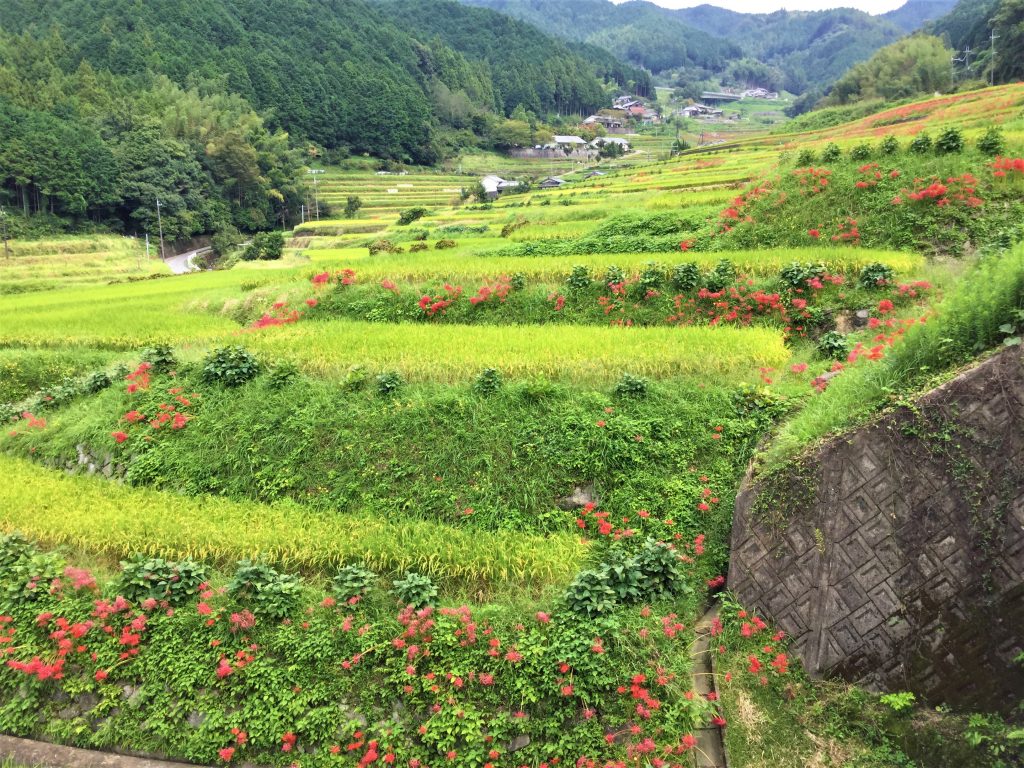 Another two weeks to the best season to see this beautiful idyllic scenery.
You can get to Asuka by a daytrip from Nara, Kyoto or Osaka.
Why don't you come and enjoy the Japanese autumn ambience in Asuka?