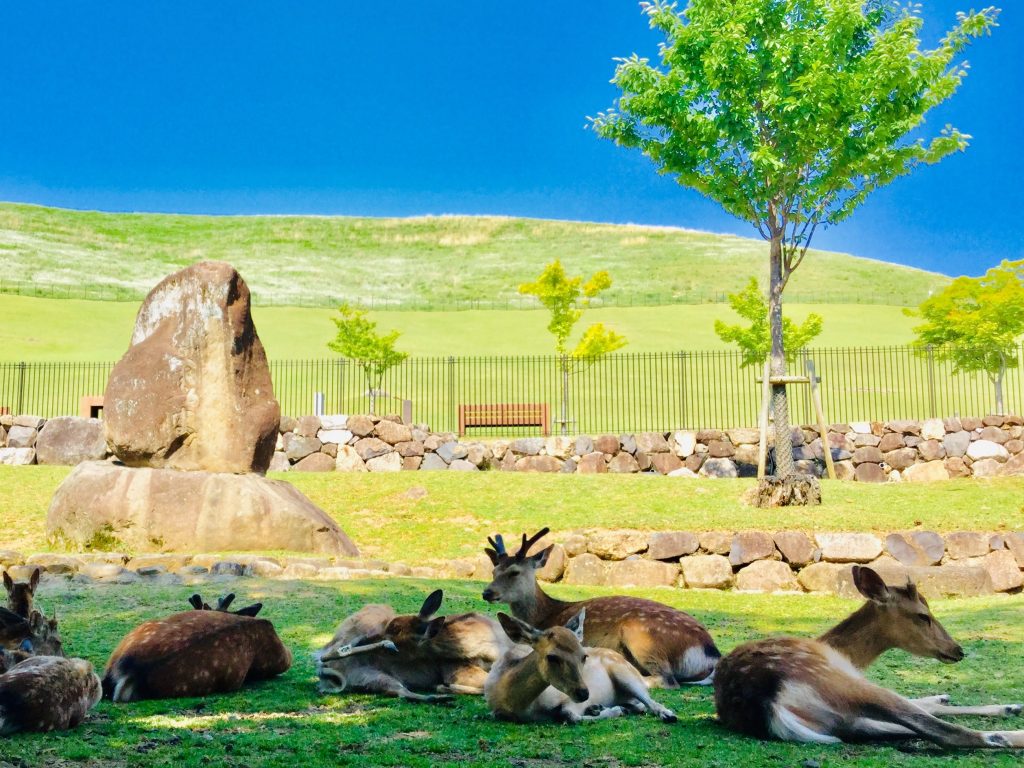 Deer in Nara Park is the absolutely cutest icon of Nara.
Over 1,200 of wild deer is freely roams in Nara Park in the middle of Nara city, less than 1 hour from Osaka and Kyoto.
Why does wild deer live in harmony with people in the city?
It is said that a sacred white deer took the deity of Kasugataisha Shrine on its back from Kashima to Nara 1,300 years ago. That's why deer has been regarded as a sacred animal and protected from hunting and killing. Now, they are designated as a national natural treasure.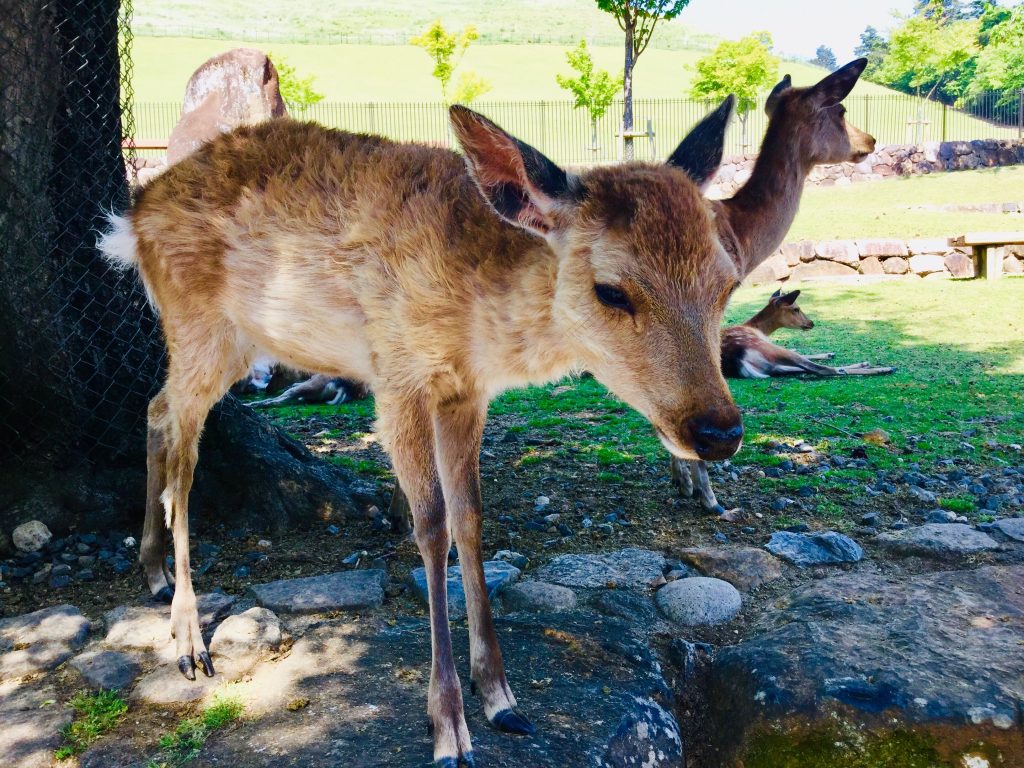 At the end of May, it's getting like summer, the temperature can be over 35 degree Celsius in day time.
Deer starts getting rid of its thick pelage and changes the pelage pattern into white dotted one as you can see the photos.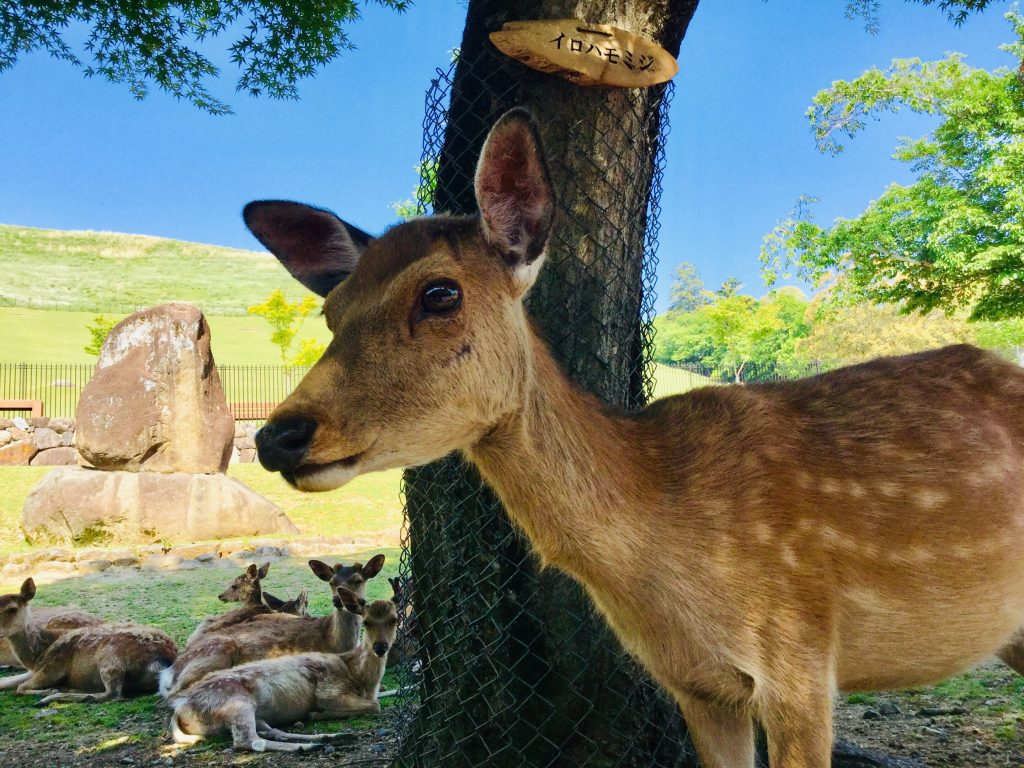 Come see, and stay in Nara for at least a couple days!
Besides deer and the Great Buddha in Todaiji temple,  you will notice there are lots of things to see in here!
#kansainaratreasuretravel, #naratreasure, #deerinnarapark