Rainbow Ramune is a kind of ramune snack manufactured and sold in Ikoma, Nara, and it is very difficult to get a hold of.
It is difficult because they only manufacture a small number, leading to it being called the "illusionary ramune".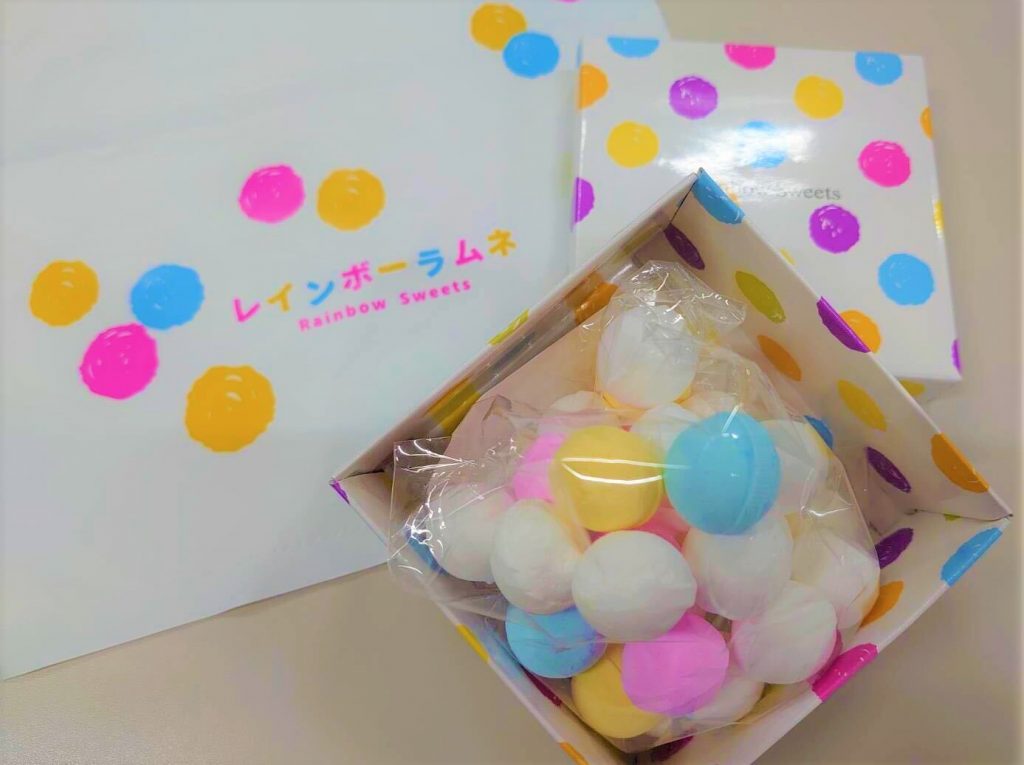 Rainbow ramune are round and about 2 cm in diameter, and come in the four colors of pink, yellow, white, and blue. These pastel colors are very cute, and are perfect to give as gifts.
In the soft sweetness is a soda-like tangy flavor, with a refreshing and popular aftertaste.
The outside is crisp, but it breaks apart and melts once it is in your mouth. It is not just great for kids, I recommend it for adults as well.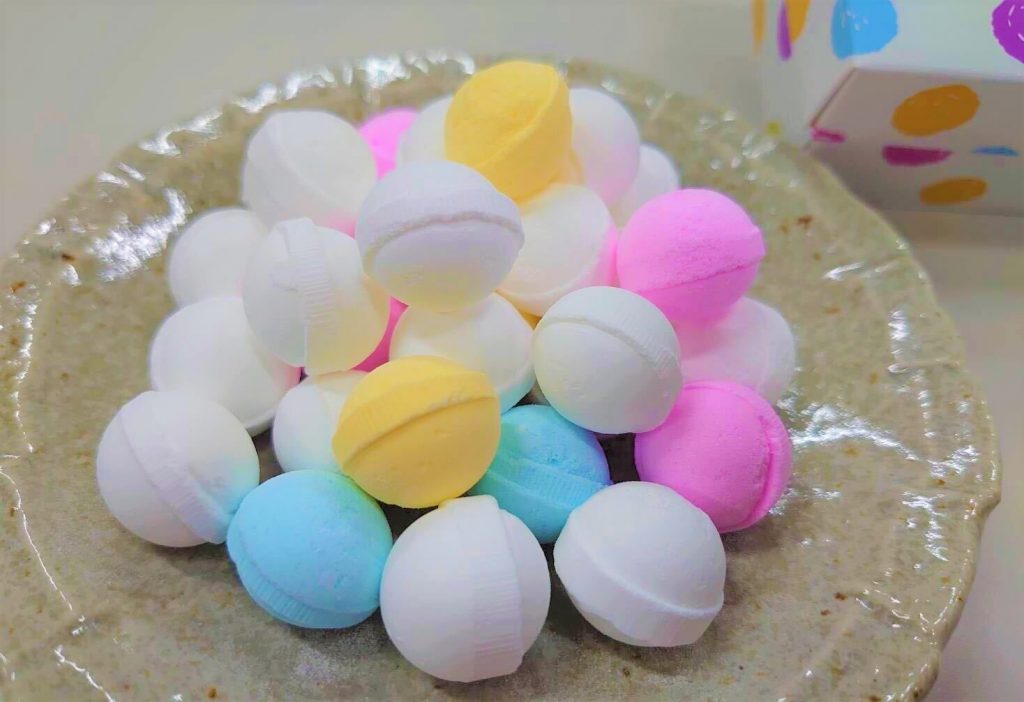 As I mentioned, it is very difficult to purchase. However, you might be able to find at the convenience store if you are lucky when you stroll in Naramachi area.
Dairy Yamazaki Nara Sarusawa Deer shop offers local specialties in Nara. Sometimes they have this illusionary ramune at store.
The shop is located in near Sarusawa pond which is close to Kohfukuji Temple and Kasuga-taisha Shrine.