Nara is the end of the silk road.
Including things brought over from the continent, there are many things that originated in Nara that are still being made today as traditional crafts.

Nara Uchiwa Fans

Uchiwa fans were brought to Japan from China in ancient times as a way to ward off evil spirits, and were apparently used in things like ceremonies.
Nara uchiwa fans originated from a Shinto priest at Kasuga-taisha Shrine, who made practical and sturdy fans as a side job.
After a new kind of uchiwa fan was devised in the mid-centuries and was refined more and more, and in the mid-Edo period, it developed the magnificent, fine fretwork that is still characteristic of the Nara uchiwa fan today.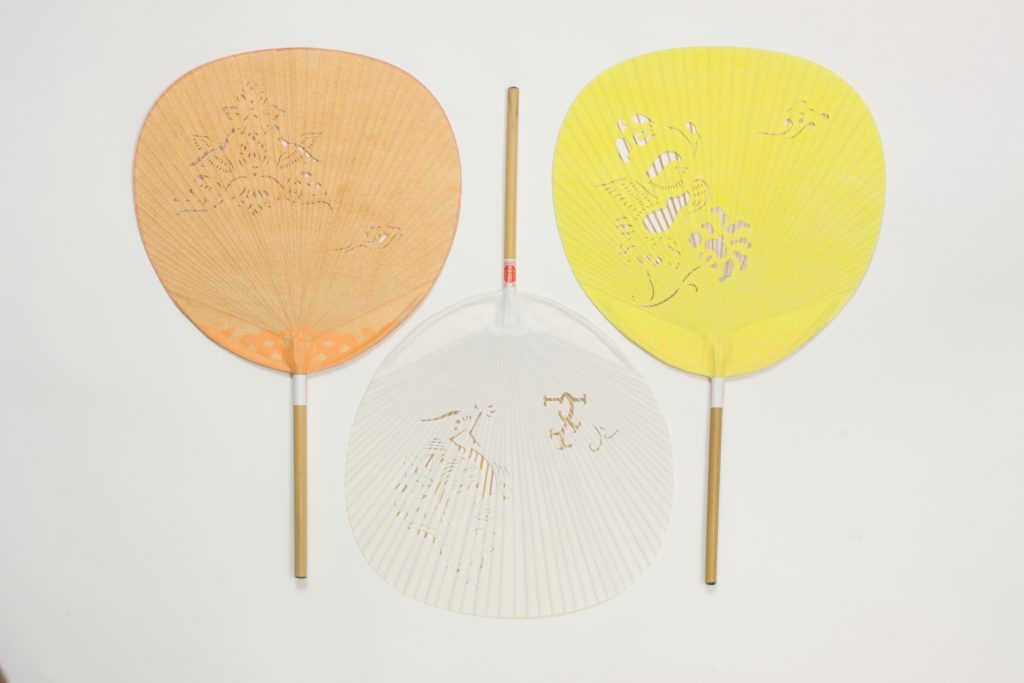 Nara Calligraphy Brush

Nara calligraphy brushes are brushes made around Nara City and Yamato Koriyama City.
Nara is said to be the birthplace of calligraphy brush making. The oldest existing calligraphy brush in Japan is currently stored in Shosoin.
A characteristic of Nara calligraphy brushes is that they are made with fur from ten different animals, which are kneaded and mixed through a traditional method that skillfully matches the different strengths and lengths of the fur.
The material comes from fur of squirrels, flying squirrels, weasels, tanuki, sheep, horses, deer, rabbits, etc.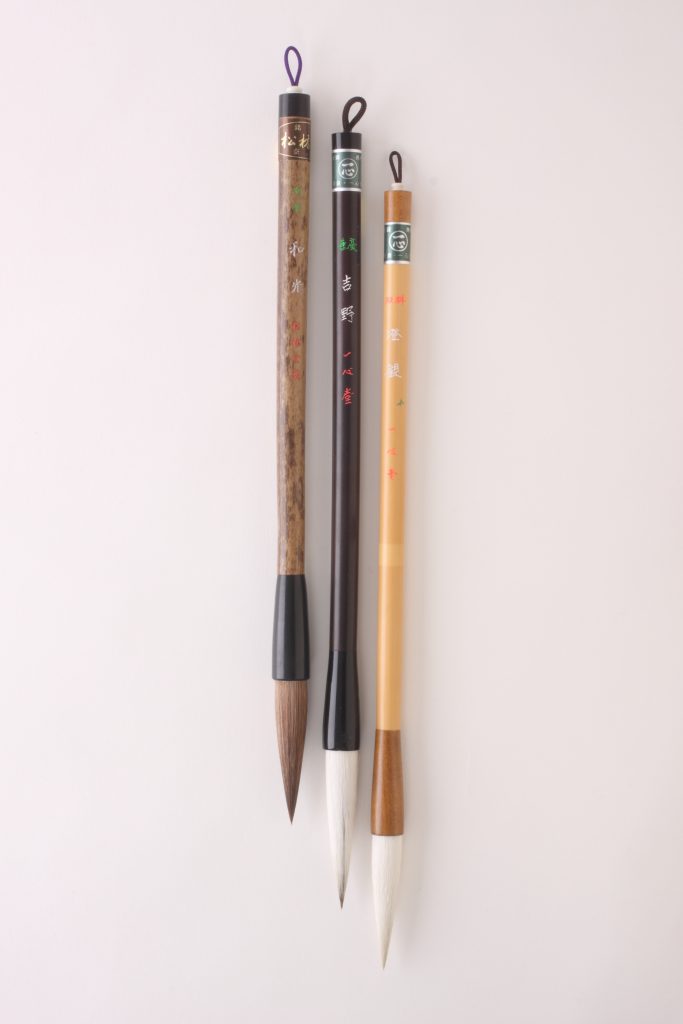 Akahada Ware

Akahada ware is pottery from kilns in Nara City and Yamato Koriyama City. Creamy white and mixed with red, the soft material and drawings from Nara are its special features.
Production of earthen ware and fire pots had thrived for a long time, and when the practice of drinking tea arrived in the Azuchi-Momoyama period, utensils for tea ceremony came to be made. Currently, a variety of works are still being made, including flower vases, tea sets, and water pots.