Lotuses are in full bloom now at Yakushiji Temple in Nara Nishinokyo area.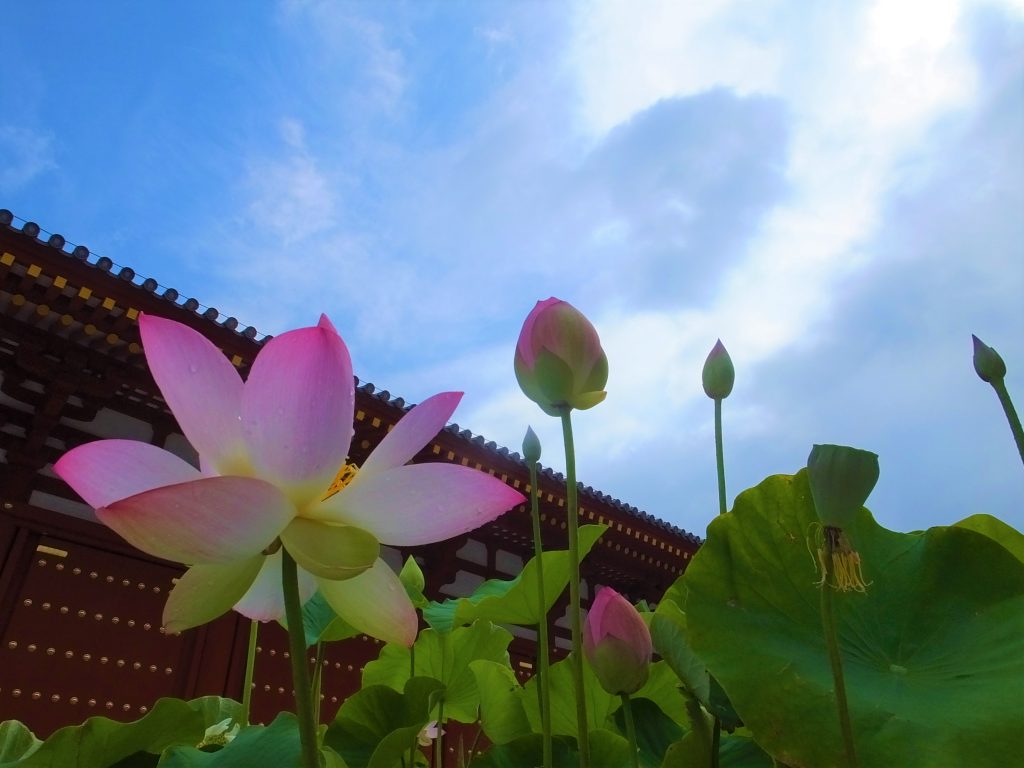 Yakushiji Temple complex was built in 680, and famous for its pagodas and Yakushi Nyorai Buddhist statue.
The East pagoda has been existing since 8th century and is under restoration now until April in 2020.
It was listed as a UNESCO World Heritage Site in 1998, under the name of "Historic Monuments of Ancient Nara".

It was originally built in Kashihara area by Emperor Temmu who prayed for his wife to recover from illness. After he died, the capital was moved to Heijokyo and Yakushiji Temple was also moved to the current location, Nishinokyo area at that time.

Lotuses are fully open now at Yakushiji Temple. Lotus usually blooms in the morning, so the early morning is the best time if you want to take beautiful lotus pictures.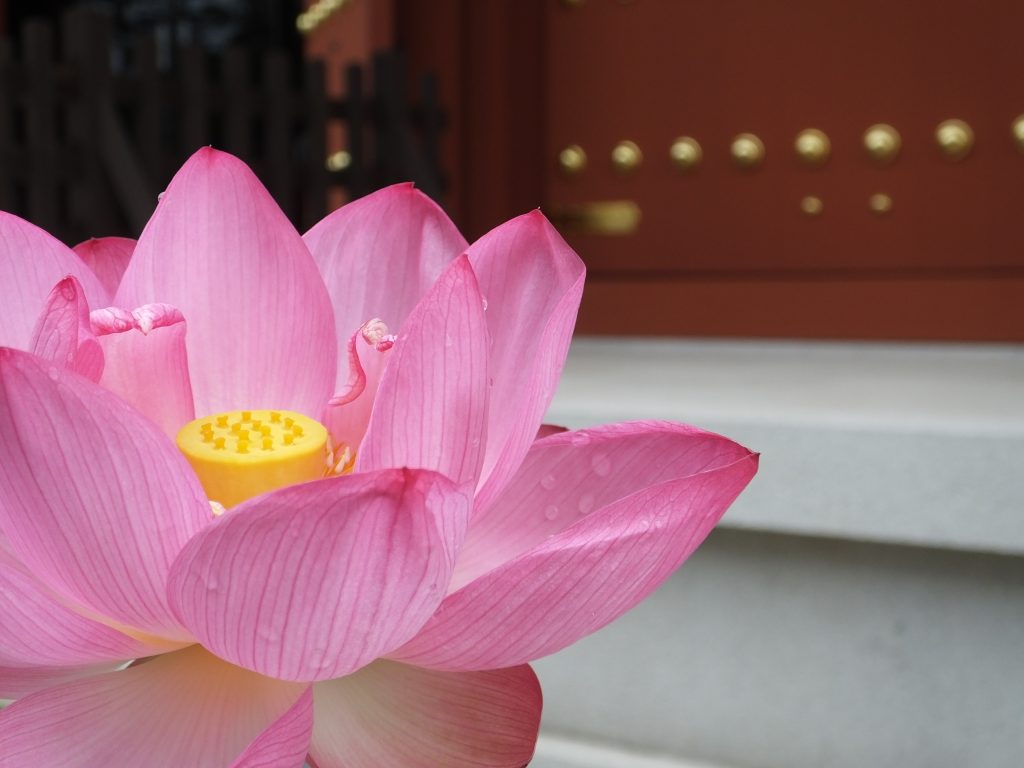 Do you know that lotus is closely bound up with Buddhism?
Lotus is a sacred flower for Buddhism as the figure which blooms beautiful flower in the muddy water is a symbol of wisdom and mercy of Buddha.
We also have a prove: Lotus comes out of the mud and dose not stain in the mud.

You can also see lotus flowers in Buddhism art. Sometimes Buddha statues hold the lotus and also pedestal is the shape of lotus flower which is called Rengeza.

Nara was the end of the Silk Road, so you can find many international influences.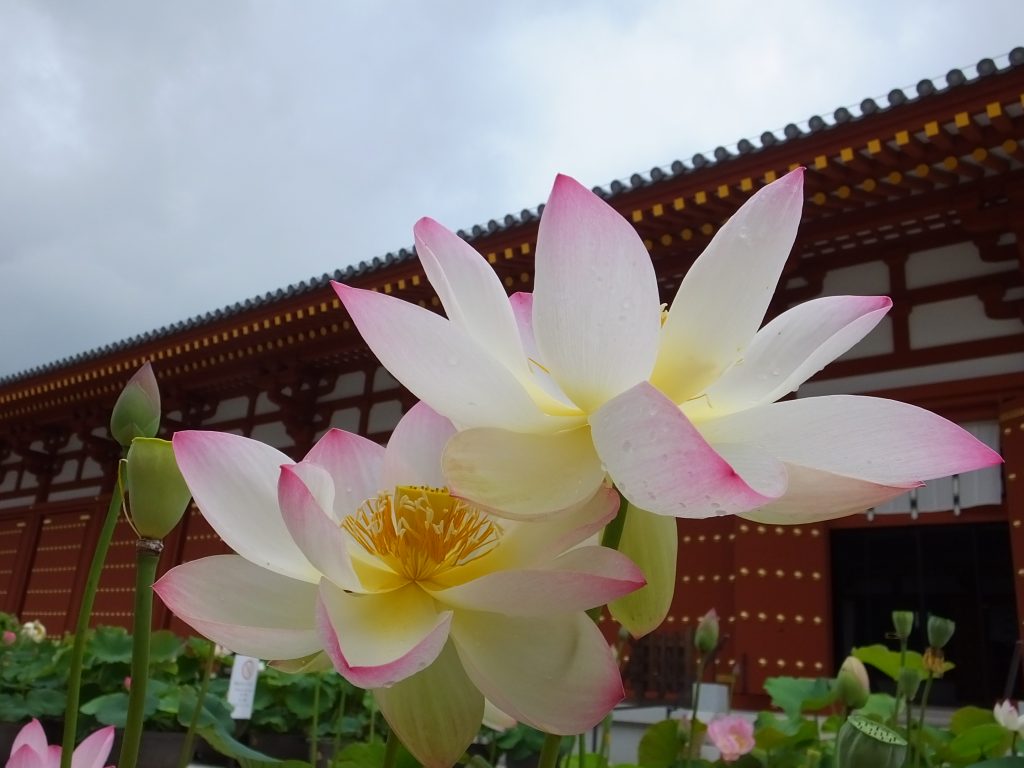 Access to Yakushiji Temple:
From Kintetsu Nishinokyo station (Kintetsu Railway):
– 2 minutes on foot from the station.