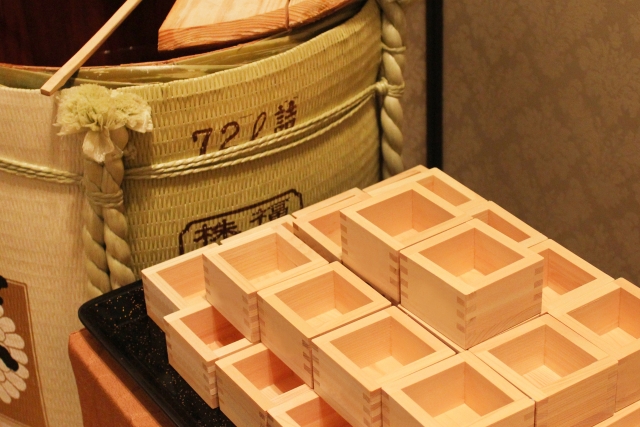 "Kurabiraki"  is an event held by sake breweries in Japan when it's time to start brewing new sake or when the new sake is ready. This event is often conducted between October and February since the cold winter climate is considered ideal for sake brewing. As the brewing season begins in the autumn and ends in the winter, many sake breweries host ""Kurabiraki" " events during this period.
Nara, the birthplace of fine sake, is also starting its sake brewing season for this year. "Kurabiraki" events offer various activities to entertain visitors and it's a great chance to experience not just the drink, but the places in which they are meticulously created.
At KANSAI NARA Treasure Travel, we offer plans that allow you to visit sake breweries that are usually not open to the public. If you are eager to deepen your knowledge of Japanese sake, please don't hesitate to contact us through the inquiry form.
2023 Sake Brewery Open Brewery Information
Umenoyado Shuzo (Sake Brewery)
📅Event Dates: October 28th (Saturday), 29th (Sunday), 2023
📌Location: Umenoyado Shuzo Co., Ltd. 27-1 Teraguchi, Katsuragi City, Nara Prefecture
🚋Access:
Shuttle Bus: Shuttle service available from Kintetsu Shinjo Station (Please note that the timetable is being prepared).
On Foot: Approximately 25 minutes on foot from Kintetsu Shinjo Station (See the walking route here).
※Please note that there is no parking available at the venue or nearby. We strongly discourage visitors from arriving by car.
Important Notes:
Consumption of alcohol by individuals under 20 years of age is prohibited by law.
Please refrain from bringing outside food and beverages. We encourage you to enjoy the gourmet offerings inside the venue.
This event is standing-style. Bringing chairs is strictly prohibited.
Entry with pets is not permitted.
Enjoy the Umenoyado Shuzo Sake Brewery Open Brewery on October 28th and 29th, 2023!
Choryo Shuzo (Sake Brewery)
📅Event Date: November 19, 2023 (Sunday) from 10:00 AM to 4:00 PM
📌Location: Choryo Brewery Park 7-1 Minami, Koryo-cho, Kitakatsuragi-gun, Nara Prefecture
🚋Access:
On Foot: Approximately 8 minutes from Hashio Station on the Kintetsu Tawaramoto Line.
Admission is free, and reservations are not required. The event will proceed as planned even in case of rain.
Join us on November 19, 2023, at Choryo Shuzo Sake Brewery for a special open brewery event. We'll be offering freshly pressed "Hatsu-Shibori" sake, limited edition craft beers, and other delights such as Nara pickles, and Japanese sweets.
At our food and beverage corner, you can enjoy the sake crafted by our brewery and try sake cocktails. We'll also have freshly brewed beer on tap. In addition to our famous food stalls, a kitchen car will be making an appearance.
For entertainment, there will be stage performances featuring Japanese drums and the erhu Chinese fiddle, as well as fun activities like raffles and rock-paper-scissors tournaments. We've got a variety of exciting activities planned to keep you entertained throughout the day.
Important Notes: Please use public transportation to reach the venue. As we anticipate a large number of visitors, we plan to set up food and beverage areas within the parking lot. Your cooperation is greatly appreciated.