In Japanese, "kaya" is the net used to protect us from mosquitos and other harmful insects.
With tiny spaces about 1mm in size, wind is able to pass through while bugs can't.
These mosquito nets have spread around the world, and though we don't see them as often in Japan anymore, this material has been used for a very long time.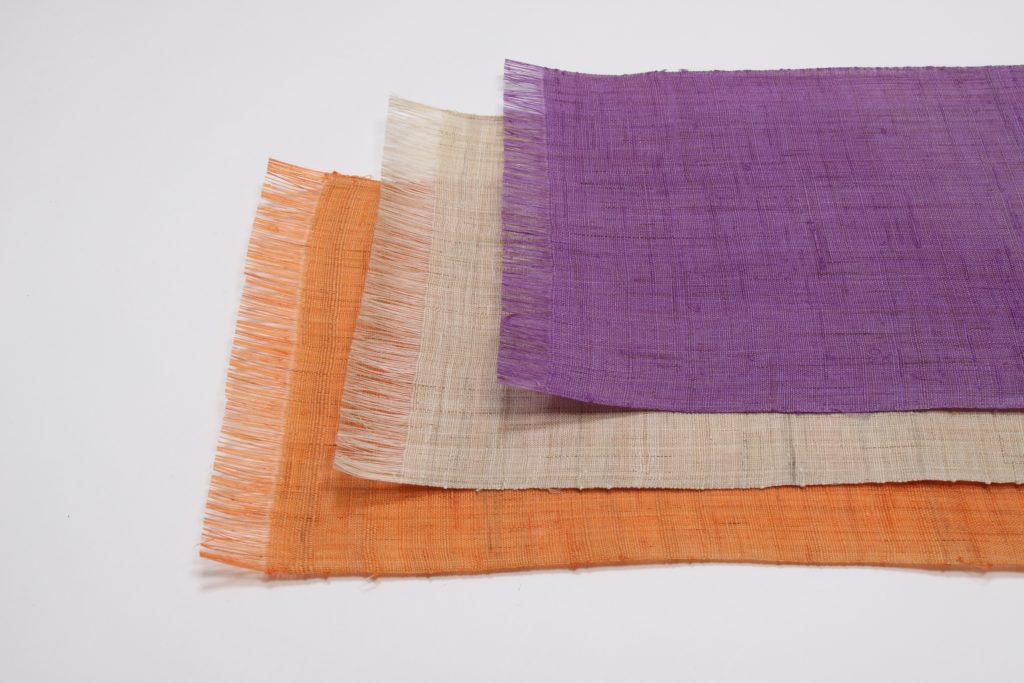 This kaya material was brought over from China, and first used among the aristocrats, but in time spread among the common folk as well.
Nara Prefecture was where this kaya material was produced. Pictures drawn on silk kaya material have been found in the residences of aristocrats from the Nara Period. Records show that in the Muromachi Period, kaya known as "Nara Kaya" was often given as gifts between nobility and samurai warriors.

When the traditional hemp woven-cloth, "Nara-sarashi", was certified with a royal warrant by the Bakufu in the Edo Period, lots of hemp was grown in the eastern part of Nara City, and it was used as material for weaving kaya.
Hemp kaya was very expensive, and cotton or paper kaya spread among the common people.

Although we don't see mosquito nets as often in Japan anymore, the unique, rough texture of kaya material changed shape into products for daily life, and are even still used today.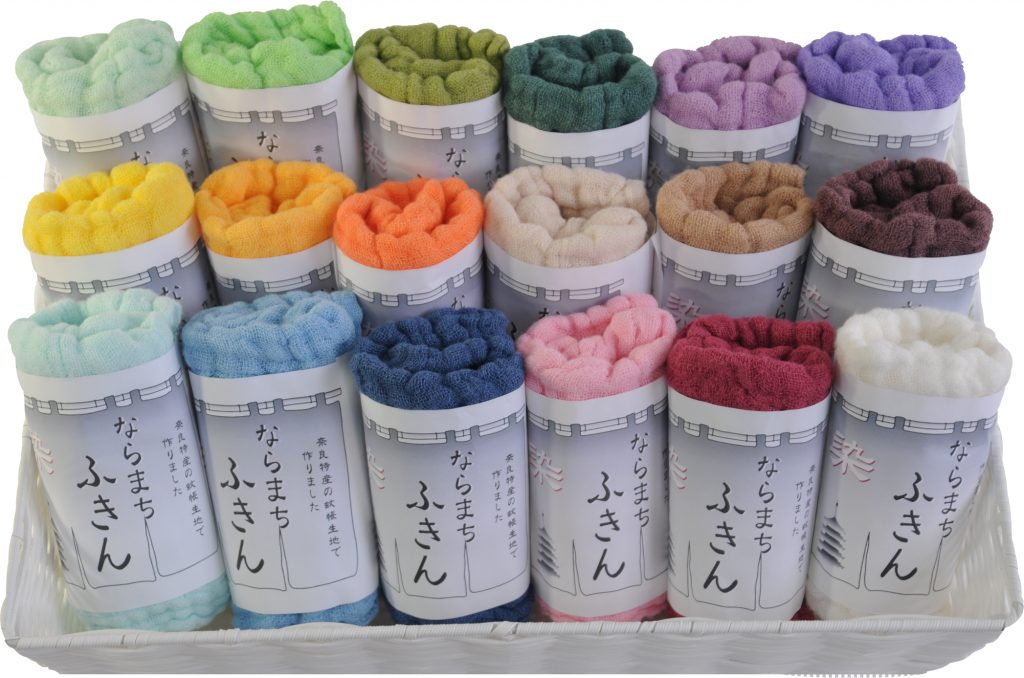 A highly-absorbent cloth is very as a souvenir.
You can clean it with water, and its durability means you can use it for a long time. There are many varieties of colors, so it is great to use at home yourself, or to give to someone as a gift.