We would like to introduce a one day tour that takes you around Nara and Uji.
Did you know that Nara and Uji are located very near one another?
Uji is located south of Kyoto City, and if you go just a little farther south, there is Nara City.
It is about a 30-minute drive from Kyoto Station to Uji, and about a 40-minute drive from Nara to Uji.
Uji is most famous for Byodo-in Temple, which was registered as a World Heritage site in 1994, and the world renowned Uji-cha brand of tea.
When the capital of Japan was moved to modern-day Kyoto in 794, the nearby Uji City developed as a resort get-away for aristocrats.
On the grounds of Byodo-in Temple, the architecture of the Phoenix Hall is a national treasure and remains just as it was when the temple was first constructed.
Even if you've never been to Kyoto, if you have come to Japan, you have probably seen the Phoenix Hall.
Currently in 2020, a design of the Phoenix Hall is used on the front of the 10 yen coin.
There are also many souvenir shops, tea shops, and restaurants all lined up along the road leading to Byodo-in Temple.
It is always to fun walk along that road and find your favorite tea after visiting Byodo-in Temple.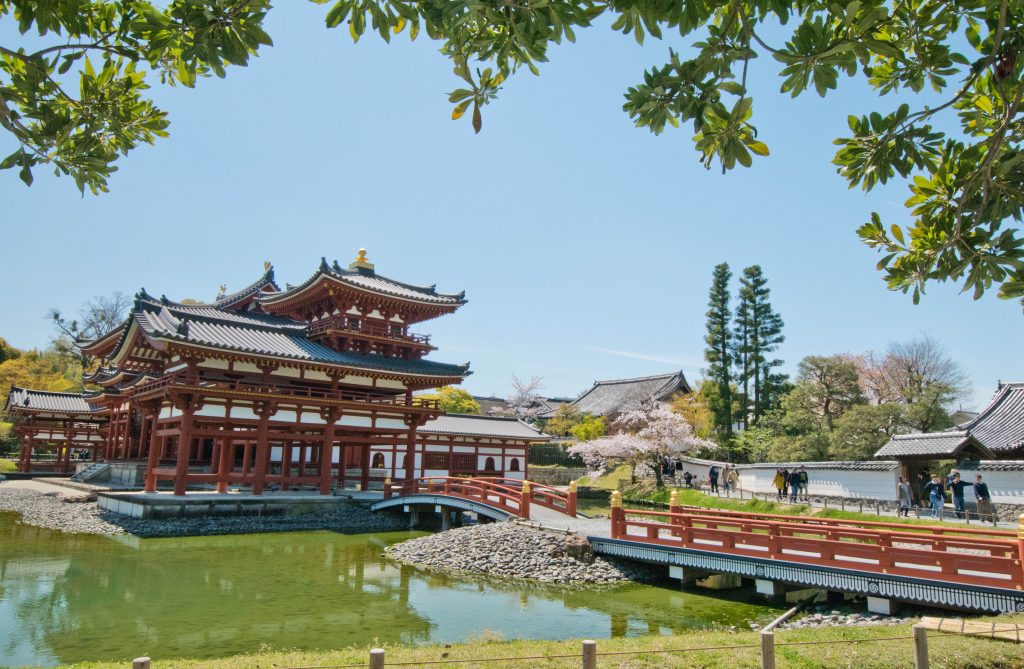 After Uji, you head to Nara.
Nara is of course a place that blossomed as the national capital before the capital was moved to Kyoto.
Every year, many tourists from across Japan and around the world visit the Great Buddha "Daibutsu" of Todai-ji, the deer inhabiting Nara Park, and the many lanterns of Kasuga-taisha Shrine.
If you have time, I recommend taking a nice stroll through Naramachi, an area with many traditional buildings and streets.
You can take lots of photos, or walk around and eat many different things, so it is a great place to just enjoy as you like.
If you're lucky, you might meet a deer walking along the edge of Sarusawa Pond.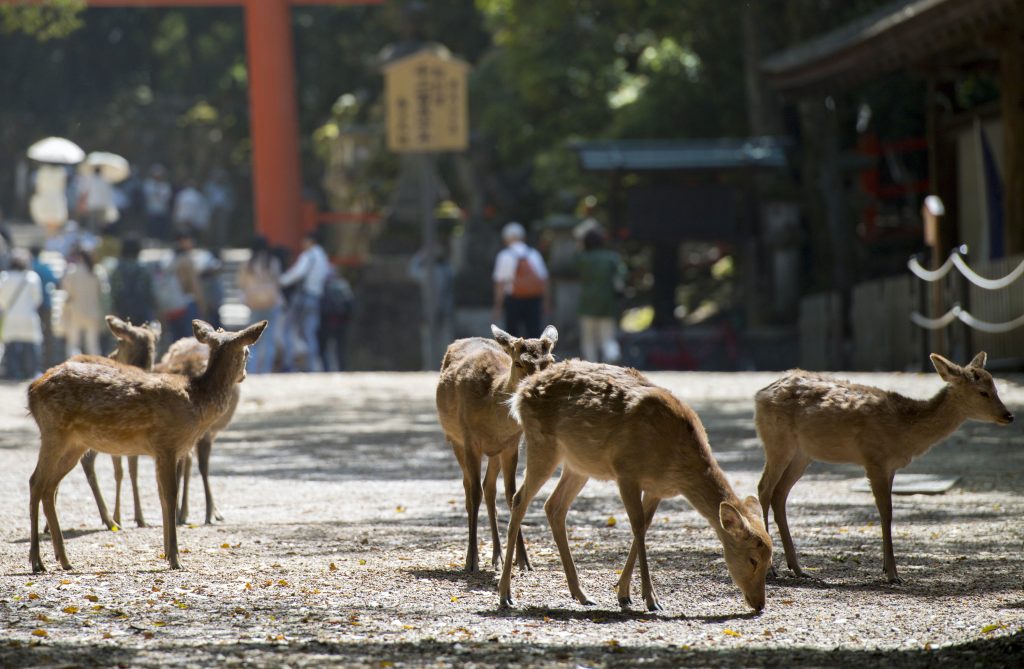 Uji and Nara both have public transportation systems, but I recommend making your way around by chartered car.
History buffs might enjoy a tour going around with a local guide.
If you come all the way to Kyoto, please try stretching your legs a little to Nara and Uji!