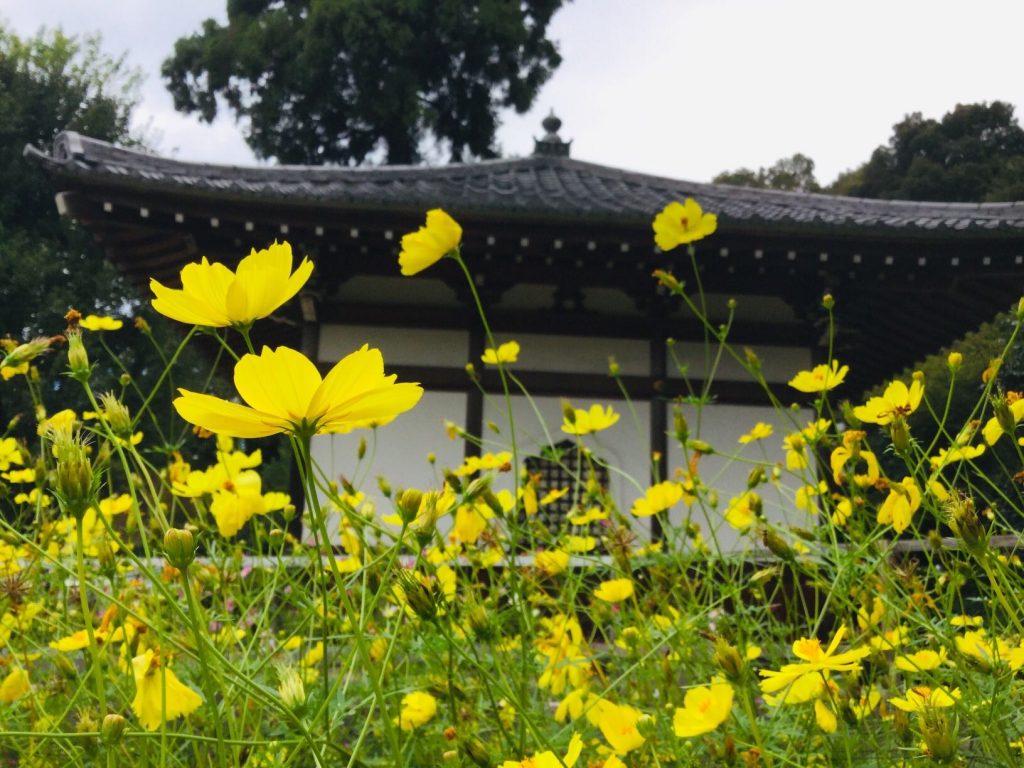 The other day I introduced Hannya-ji Temple as one of the most famous Cosmos spot. Today, I introduce Abe-Monjuin Temple as another Cosmos Temple.
In its precinct, the temple makes a Cosmos labyrinth sized 400 square meters in every autumn seasons. It started this Cosmos labyrinth 24 years ago and people visit here to enjoy its bloom between the middle of September and the late of October.
In the labyrinth, about 30 kinds of Cosmos are planted. Some are very rare and unique. Yellow-colored "Lemon-bright", aroma of chocolate "Chocolate Cosmos", large-flowered "Versailles Mix" and you name it.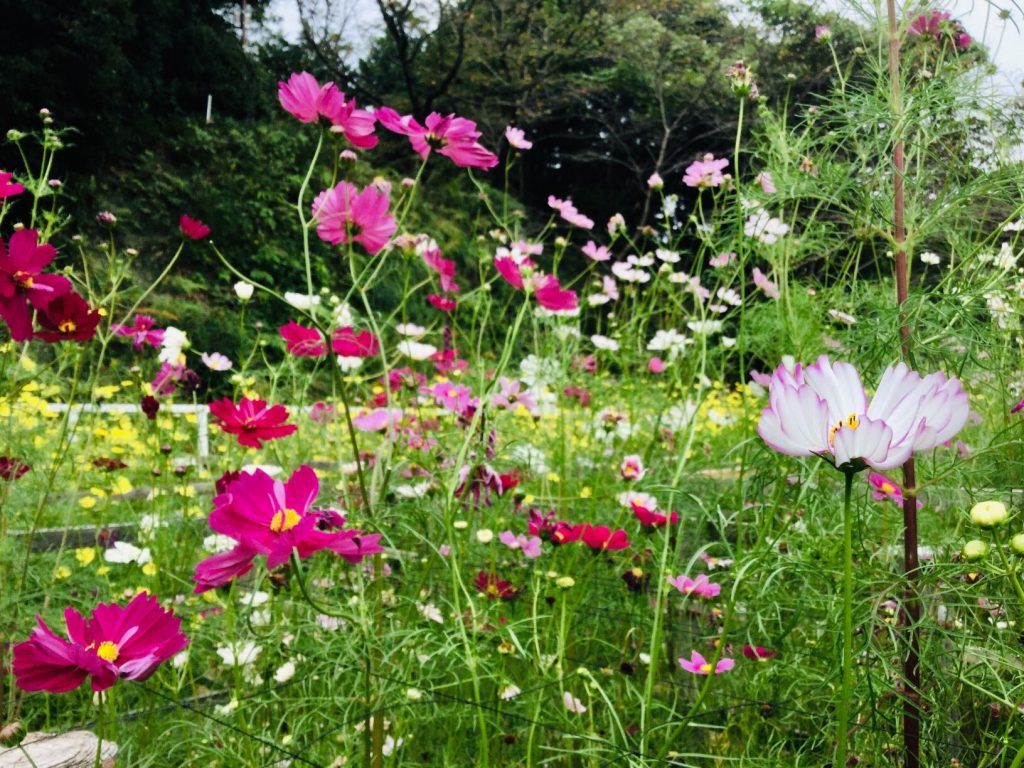 Beside the Cosmos labyrinth, this temple has been gathering people's faith since it was established in 645, one of the oldest temple in Japan, as a tutelary temple of Abe clan.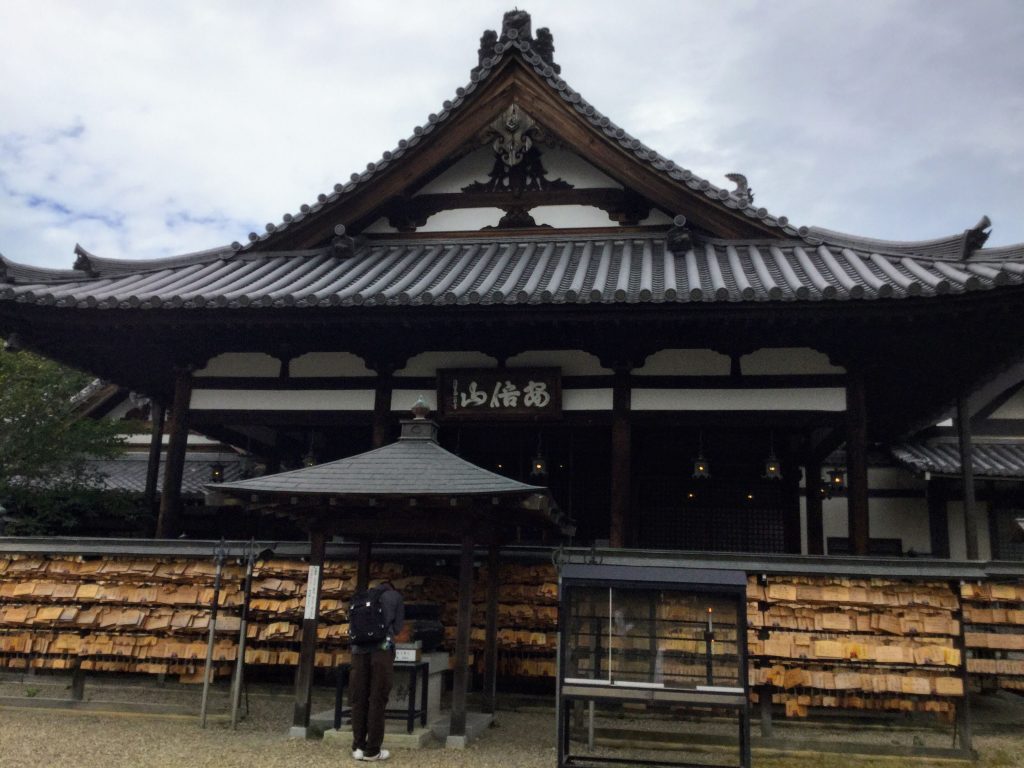 What make this temple different from other temples is its principal Buddha image in the main hall. It is the bodhisattva of wisdom on back of lion, same as Hannyaji Temple. But this one is a piece of work made by Kaikei, one of the most renowned Hand-carved wooden figure creator in Japan. Designated as a National Treasure, it is 7 meters high, which is the biggest wooden statue in Japan made by him.
I love this bodhisattva since its face and figure are so beautiful. I lose track of time appreciating it. It is pity that I can't show you a photo of it as taking photo is prohibited.
Please check the website to see it.
https://www.nara-yamato.com/abe/en/
Buy "A ticket" of combination the Main hall entry and  Matcha green tea & a Japanese confectionery. You are served a Matcha green tea and their original Japanese confectionery with a mark of the temple's symbol, a five-rayed star.
After appreciating the extremely beautiful Buddha statue, it is nice that you can sit back and relax with a green tea.
Abe-Monjuin Temple offers a day gratifying your senses.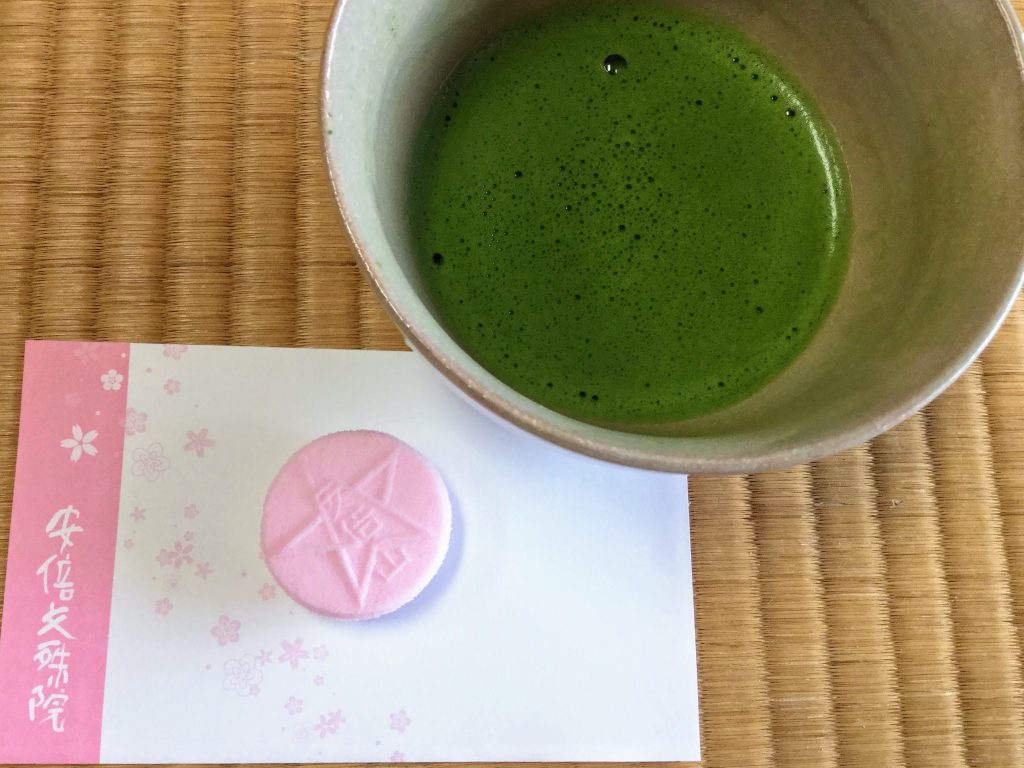 By the way, don't forget to check a votive stone lantern by our Prime Minister, Mr. Sinzo Abe.
It's placed in front of the Kinkaku-Ukimido, a hexagonal building in the pond. Maybe because he has the same family name??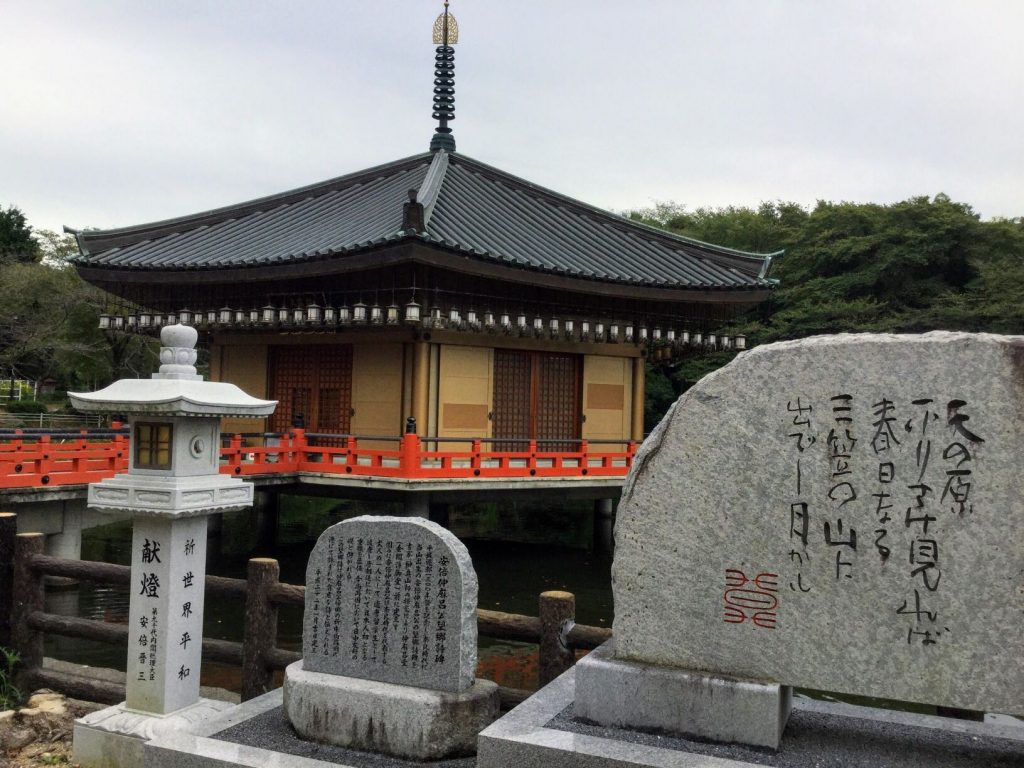 Abe-Monjuin Temple
Open: 9:00 – 17:00
"A ticket" of combination the Main hall entry and  green tea & a Japanese confectionery: 700 yen.