World heritage site, Yakushi-ji.

With its 1,300 years of history, this is a temple situated in western Nara City, established by the emperor at the time (Emperor Tenmu) to pray for the recovery of the sick empress.

In this long history, many halls of the temple have been lost through by natural disasters and man-made calamities.
Even amidst all of that, the East Pagoda is the only building that has remained just as it was when the temple was first established, and captivates many people even today.
Registered as a national treasure, the East Pagoda has undergone a complete restoration since 2009, and will have a ceremony celebrating the completion of the restoration in April, 2020.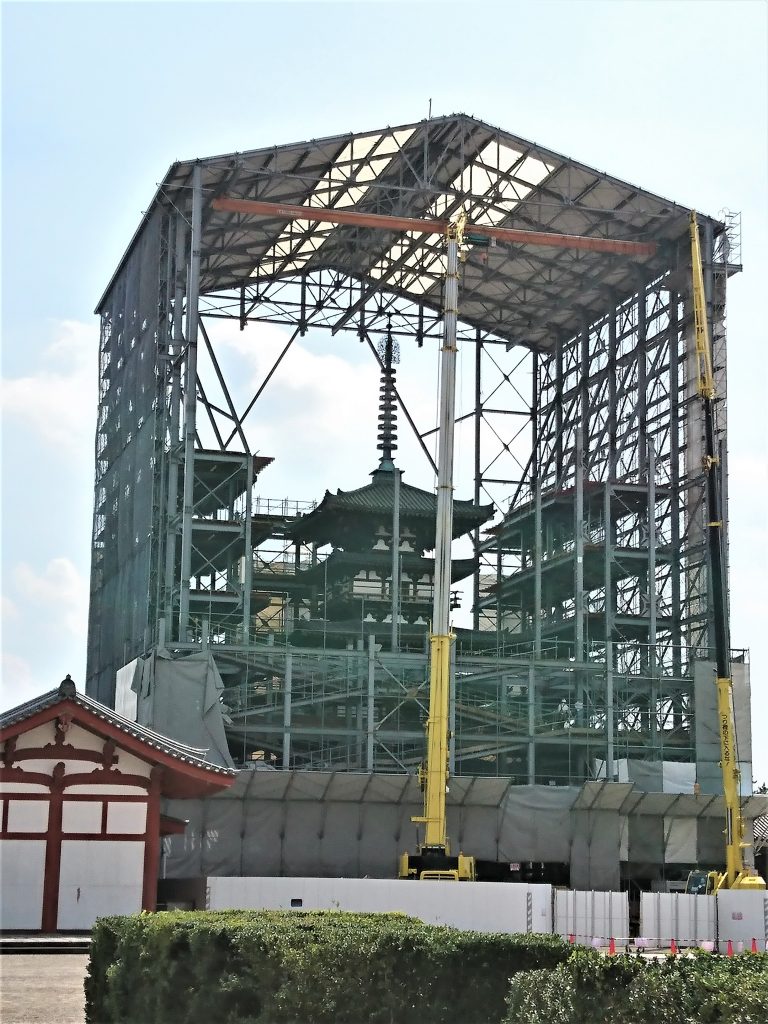 We will soon be able to see the East Pagoda completely. There are six roofs, but the first, third, and fifth from the bottom are small roofs called "mokoshi", decorative roofs to protect from rain. On the inside it is actually three levels stacked on one another, so it is a three-tiered pagoda.
The weaving balance of the roofs is very rhythmical, and it is famous for being described as "frozen music" by the American philosopher and art researcher, Ernesto Fenollosa, in the Meiji period.

For Buddhist pagodas built in Japan in the Edo period or earlier, the East Pagoda is proud to rank 4th in height, after the five-tiered pagoda in Kyoto's To-ji Temple, the five-tiered pagoda in Nara's Kohfuku-ji Temple, and the five-tiered pagoda in Kyoto's Daigo-ji Temple.

The Suien finial at the very top is over 180 centimeters in size and made of bronze. Part of the finial are four panels pointed in the east, west, south, and north, with carvings of the god Hiten dancing in the sky. Just one of those panels weighs approximately 100kg and they sit at the very top of the pagoda.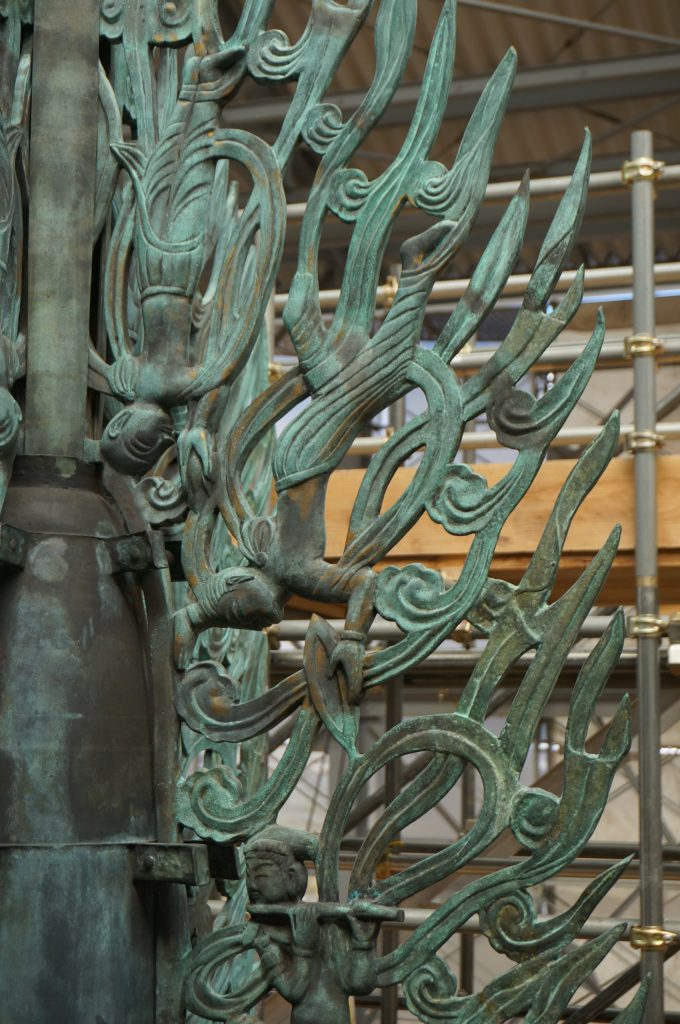 The Suien finial that has protected the pagoda since it was established has experienced some wear and tear and probably won't last for another 1,300 years. With safety in mind, it is being replaced the "Heisei Period Suien".
*Heisei is an era of Japanese history, a way of counting years unique to Japan. It is the era of the previous emperor, currently retired.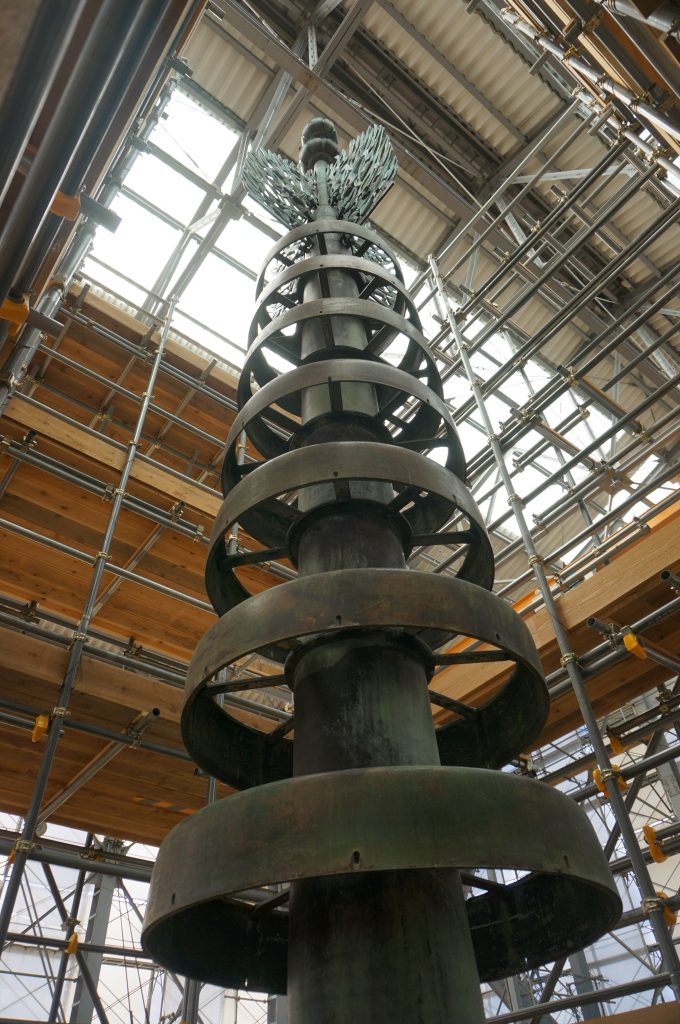 Watching over future generation, becoming a new part of Yakushi-ji Temple history, we just might be witnesses to all of this.