This tour is specially designed to give participants an immersive and complete 1 day experience through highlighting various aspects of Nara's traditional culture.  Engage with the human-friendly deer of Nara Park, explore important historical religious sites, and learn in-depth about the Japanese sport of Sumo in the region where it originated.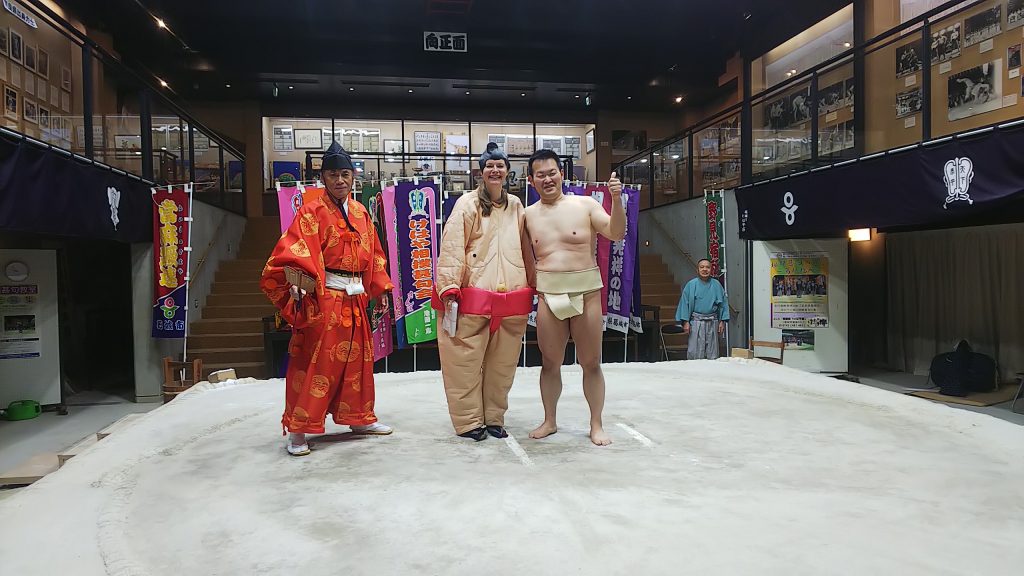 Tour Details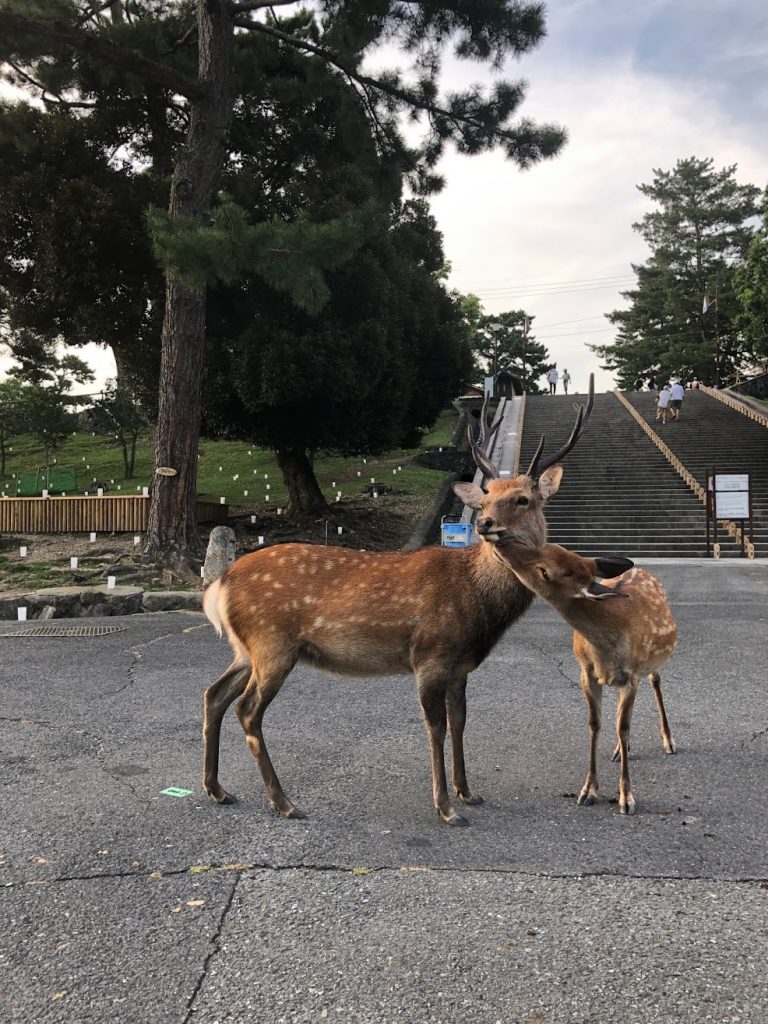 Meet up with your English-speaking guide at your hotel in Nara, Kyoto, or Osaka and take a private chartered car to Nara City. From there, your guide will take you through Nara Park to see and interact with the sacred deer that have lived here in coexistence with humans for around 1,300 years. These special animals are known to perform a bow in greeting and even eat shika senbei crackers straight out of your hand!
Next, visit the magnificent Todai-ji Temple complex, which is home to the Great Buddha statue of Nara and an old walkway that is lined with bustling merchant stalls that sell a variety of local goods. After, make your way on foot to explore the Kasuga-taisha Shrine, hidden in an atmospheric primeval forest that is the original home of Nara City's deer herds.
Lunch will be held at local restaurant.

For the afternoon, take your chartered car to Katsuragi City in the southern end of the Nara Basin and begin your custom-designed sumo experience at the Kehayaza Sumo Wrestler Program. According to historical legend, sumo originated in the Katsuragi area and at Kehayaza you can learn about this unique tradition by visiting a sumo museum, observing the daily practice of sumo wrestlers, and watching a real amateur sumo match. You will even be able to try your hand at this unique form of wrestling in an authentic sumo ring under the instruction of a real sumo wrestler! This experience also includes a live performance of Jinku, a traditional form of singing used during the opening of Sumo tournaments.
After the sumo experience concludes, receive transportation back to your location of choice in Nara, Osaka, or Kyoto.