Traditionally, brewing sake was not just about making alcohol, instead it has been strongly connected with shrines
and temples since ancient times. The sake brewing process used to take place in local shrines and temples in Nara with sake dedicated as a special offering to the gods.
On this tour, you'll get to visit must see of NARA; World Heritage Sites known as the Kasuga-taisha Shrine, a breathtaking structure with a long-established history of brewing sake in their district, and Todaiji-temple which encompassing the essence of Japanese Buddhism.
And This tour will also give you a very rare opportunity to go inside a traditional sake brewery.
Tour Details
Meet up with your English-speaking guide at your hotel in Nara, Kyoto, or Osaka and take a private chartered car to Nara City. From there, your guide

will take you through Nara Park to see and interact with the sacred deer that have lived here in coexistence with humans for around 1,300 years. These special animals are known to perform a bow in greeting and even eat shika senbei crackers straight out of your hand!
Next, visit the magnificent Todai-ji Temple complex, which is home to the Great Buddha statue of Nara and an old walkway that is lined with bustling merchant stalls that sell a variety of local goods. After, make your way on foot to explore the Kasuga-taisha Shrine, hidden in an atmospheric primeval forest that is the original home of Nara City's deer herds.
Lunch will be held at local restaurant.
In the afternoon, you'll have the opportunity to visit an old sake brewery that still uses a traditional brewing process.
We'll take you on a tour inside a local brewery that's normally not open to the public!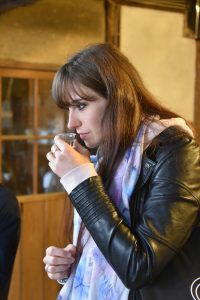 At first, the wise master will explain how Japanese sake is brewed and then explain the differences between their liquor and others. Lastly, he'll finish with handing out special handmade sweets made from the local sake! Cherish the aroma! After the tour around the brewery, you'll have a chance to taste different types of sake.
Don't forget to check out two world-wide famous sake by Nishiuchi Shuzo. "Tanzan Kijyoshu Ruijyoshu" is sweet and rich sake which won the GOLD prize in IWC 2017 (International Wine Challenge 2017). "Tanzan Kijyoshu" won the SILVER prize in IWC 2018.
After visiting the brewery, receive transportation back to your location of choice in Nara, Osaka, or Kyoto.