Tanize Suspension Bridge located in Totsukawa village is one of the longest suspension bridges in Japan. The length is 297 meters and rising 54 meters over the Totsukawa river.
The bridge was built to connect the villages of Uenochi and Tanize as a community road bridge in 1954.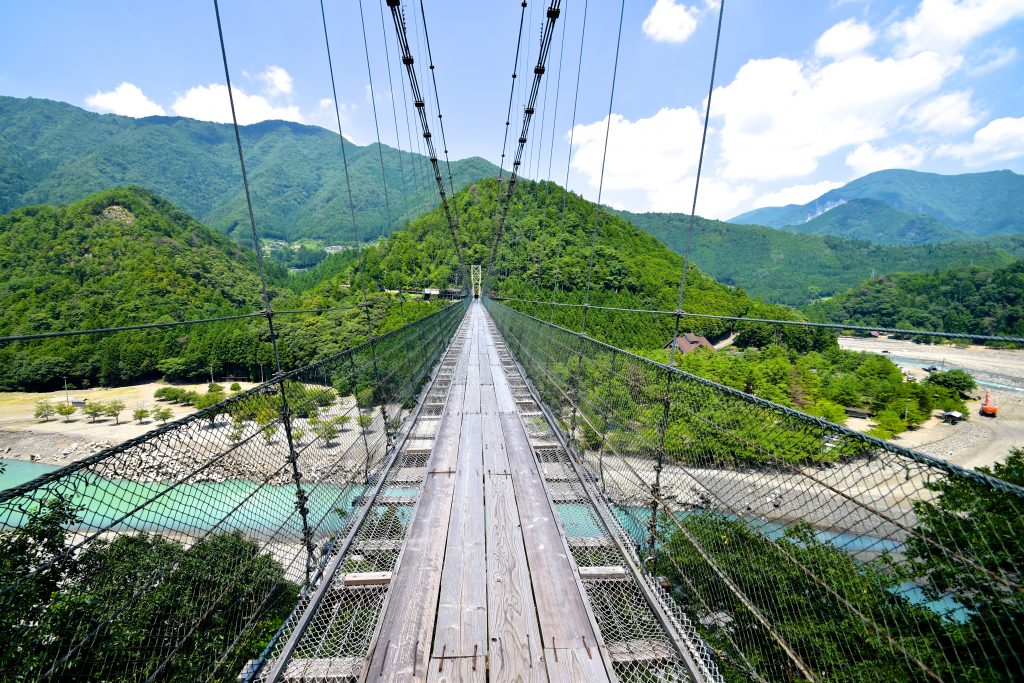 If you are afraid of heights, we don't recommend you to try to cross the bridge.
You will walk on wooden boards which is enclosed in wire-mesh, however easily you can see the river and river beach underneath a bridge.
If the wind is very strong, the middle part of bridge will sway a lot.
If you like the swaying motion, it might be big fun with beautiful views.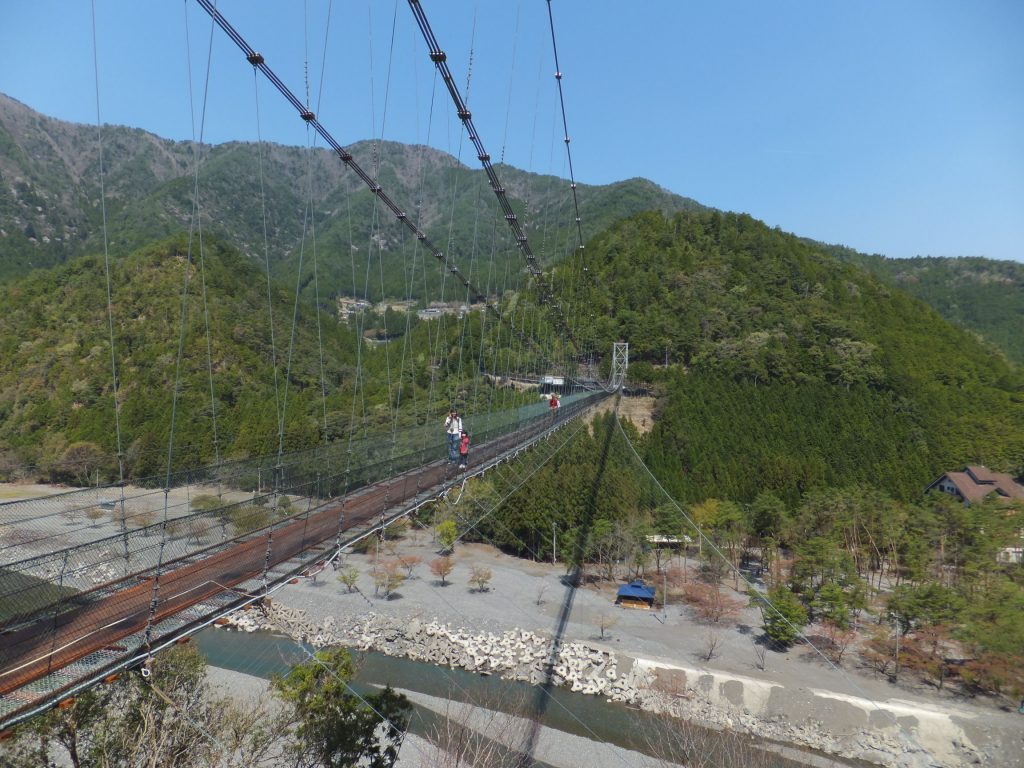 Surprisingly, the local cross the rickety bridge by motorbike. However, please note that tourists are prohibited to cross by bike or motorbike. Walking only.

During the holiday season, many tourists come and try to cross the bridge.
It is a good break time area and brave adventure with breathtaking view.

FYI, there is a small local restaurant next to the bridge which is open to public during busy period.
Please try and enjoy local specialty there after crossing the bridge!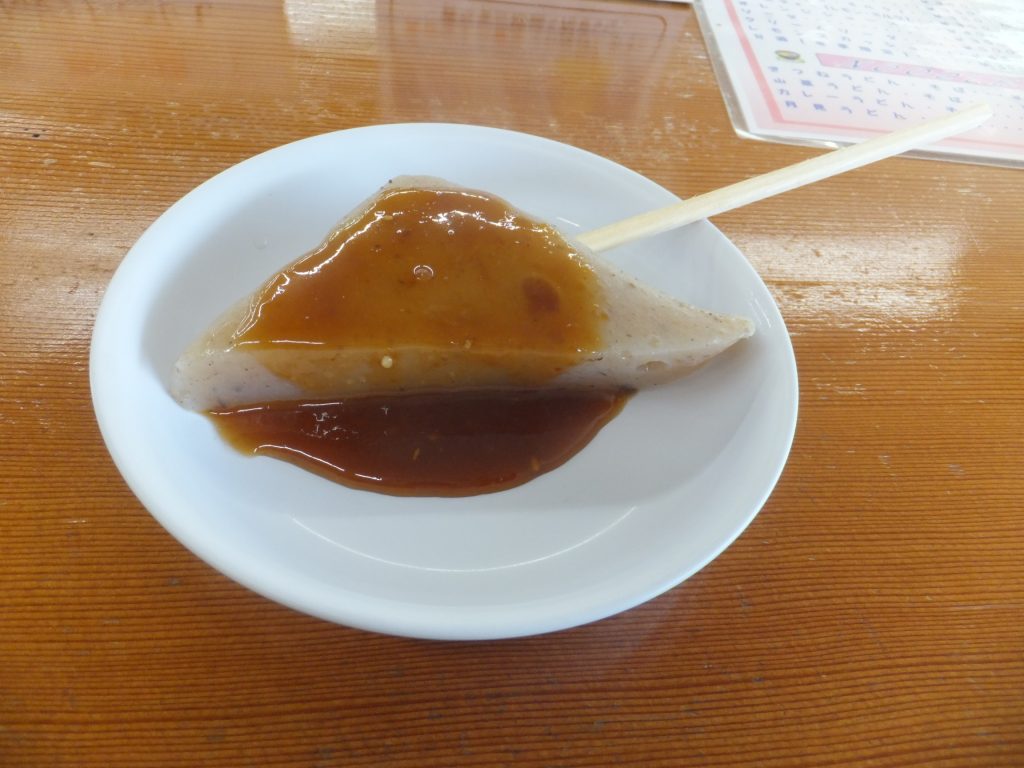 Access to Tanize Suspension Bridge:
From JR Gojo Station:
– Take the bus bound for JR Shin Omiya Station, alight at Uenochi Teiryujyo bus stop.
approx. 30 minutes on foot from the stop.