"Calligraphy" is one of most popular activities in Japan, and an authentic calligraphy experience appeals to many overseas visitors to Japan. Did you know that the ink used in calligraphy is called "sumi," and it is actually a solid substance that is transformed into liquid for use?
And did you know that Nara Prefecture accounts for 95% of the production of this solid "sumi" ink? Sumi has been handmade by dedicated craftsmen for over 1,000 years since its introduction, and due to its delicate nature, the manufacturing process has remained unchanged to this day. The manufacturing period usually spans from around October to April when temperatures drop. Let's take a closer look at how we use this traditional Nara craft, "sumi."
【The Necessary Tools for Calligraphy】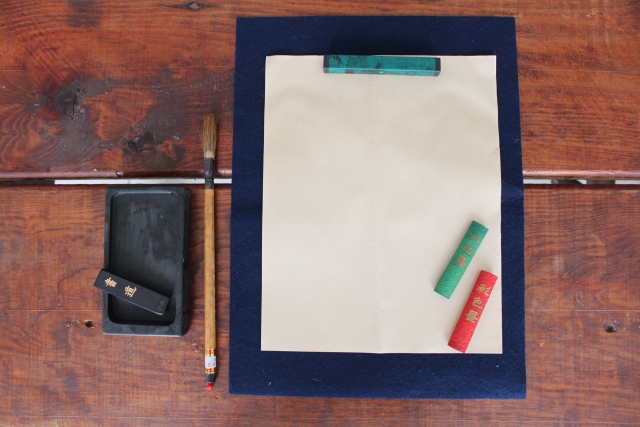 墨 (Sumi): The main ingredients are soot (susu), glue (nikawa), and fragrance. They are mixed and dried to create solid ink.
硯 (Suzuri): Used to grind ink with water. It's typically made of stone or ceramic.
筆 (Fude): A brush for writing with ink by dipping the brush tip in ink.
文鎮 (Bunchin): A weight used to hold down paper when writing characters or other things with a brush.
【How to use sumi ink?】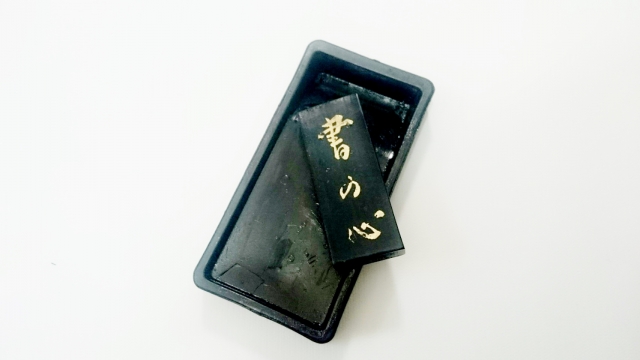 Place a small amount of water into the inkstone (文鎮) and start grinding the ink.
Be gentle and grind slowly, avoiding excessive pressure. Use this time to calm your mind and focus on the work you are about to partake in. Keep grinding patiently until the ink becomes a sticky, smooth texture.
Once you've achieved the desired sticky texture, add a little more water. More water will result in a lighter black color, while less water will make it a more deeper black. Adjust the ink to your preferred shade.
The key is to add water gradually and dilute it step by step to achieve your desired consistency.
【Experience Sumi Ink】
For those who want to experience making ink, KANSAI NARA Treasure Travel offers an opportunity to learn ink-making at "Kobaien," Japan's oldest ink manufacturer. You will also visit Yakushiji Temple, where you will practice writing out a Buddhist sutra in sumi ink, a meditative practice known as  "Shakyo." The details of the experience may vary slightly between summer and winter, but if you're interested in a deeper experience with ink and calligraphy, please don't hesitate to contact us.