When you want to have a rest during your trip in Nara City, I'd like to give you a fun option.
A Owl Café. "Naramachi Animal Shelter Zoo". "Naramachi Hogo Doubutsuen" in Japanese.
Pay 1,000 yen, you get entry and 1 cup of drink. You can spend a fun time among about 30 birds such as owls, hawks and budgerigars.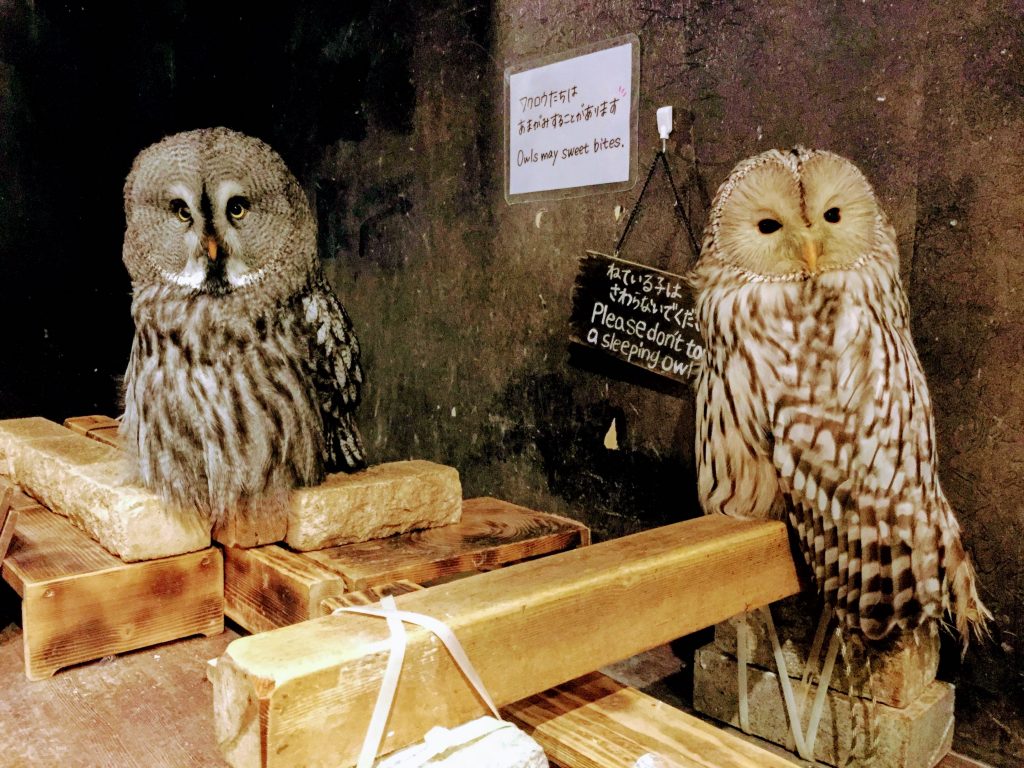 Most of them stay calm hanging on bars or bricks without ululation.
You can even touch their head or back of owls gently with back of your hand, which are used to people.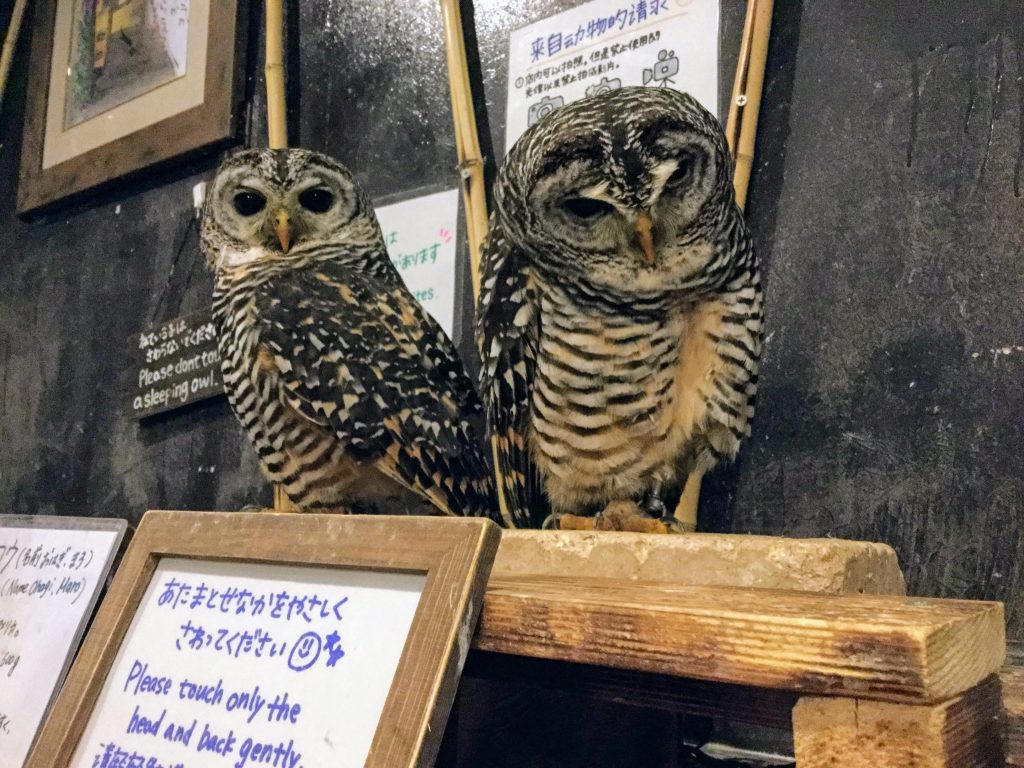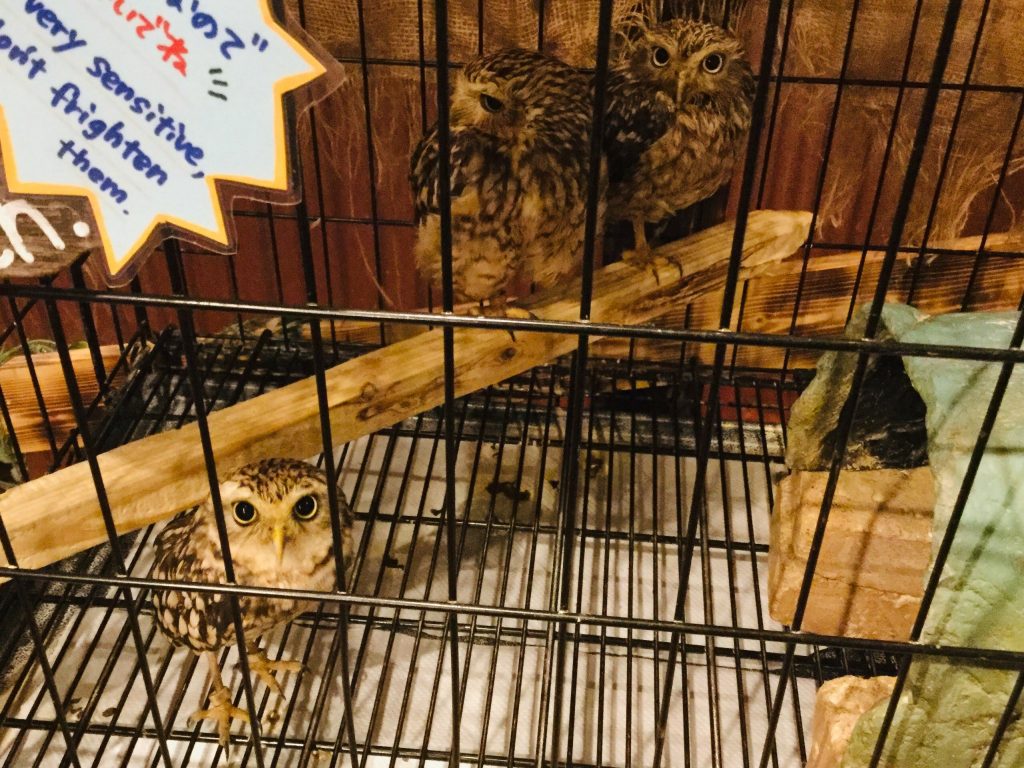 The owner took a long time until he started this café for the purpose to have a place to introduce owl's charm to people and give owls a big enough place to stretch out.
So, he created "Flight room" where raptorial birds such as eagle owl and hawk can fly inside the café.
Sometimes he show the hawk on his arm and let visitors touch it, which is very rare for it to make people do it as generally hawks attack people.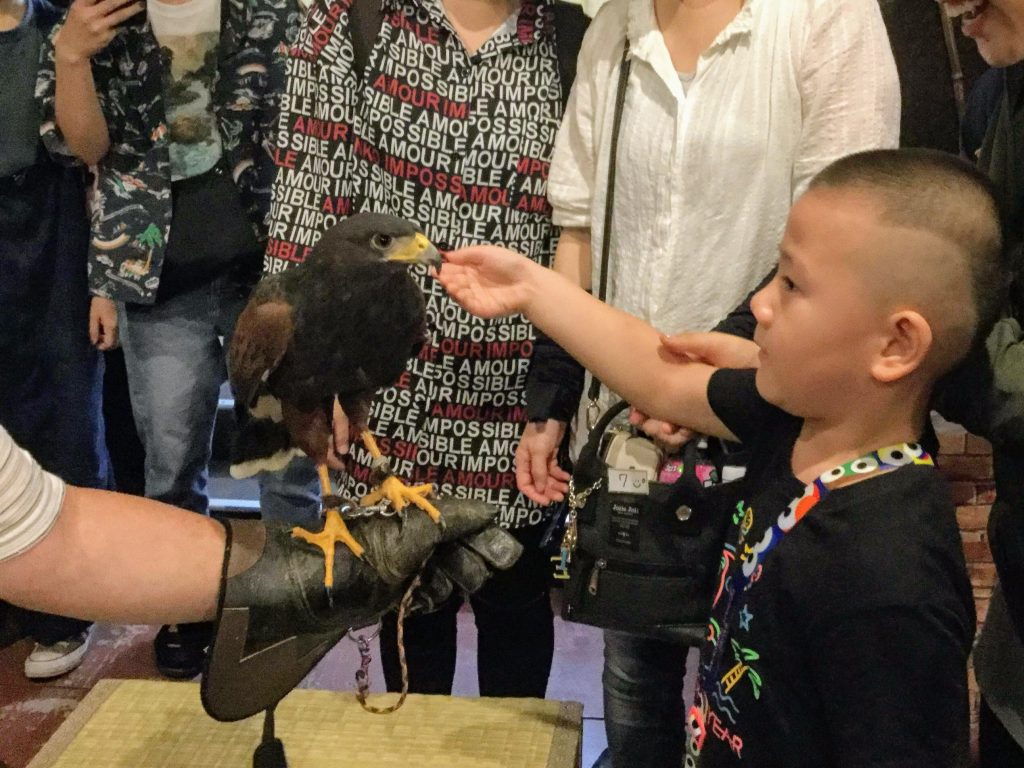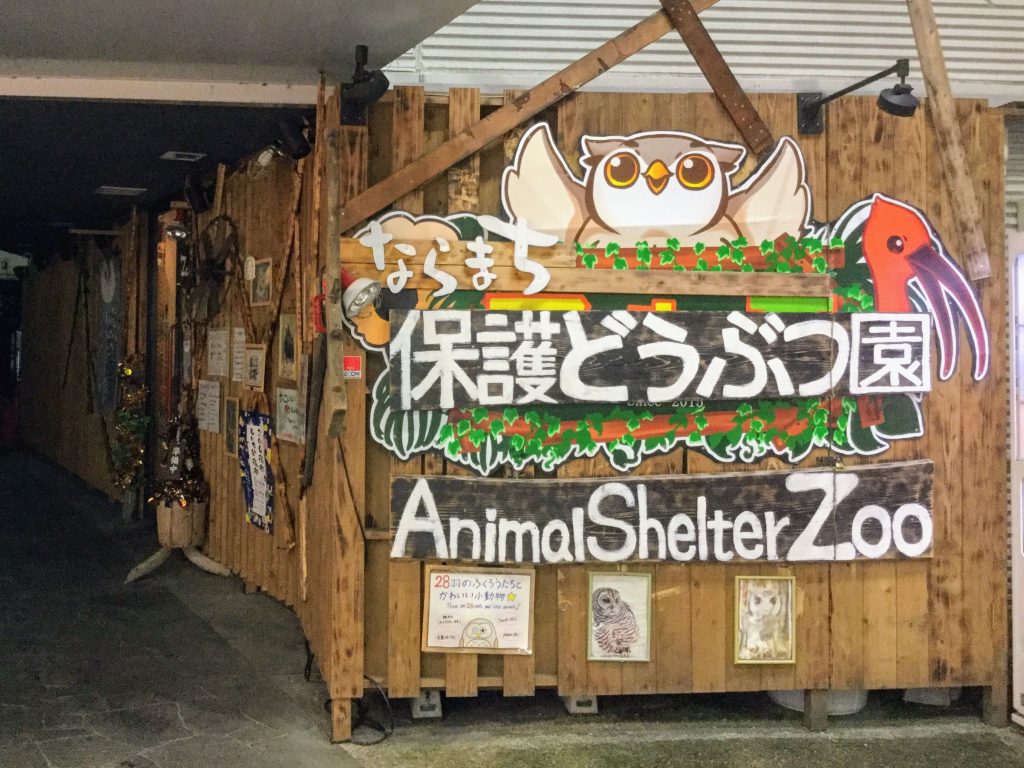 Why don't you drop by the owl café after you enjoy enough with deer in Nara Park?
"Naramachi Animal Shelter Zoo"
*Open  
   Weekday: 11:00 ~ 19:00
   Others:  10:30 ~ 19:00    
*Entry fee (inc. a cup of drink)
   Adult: 1,000yen
   Child under 12 year's old: 500yen
   Child under 2years old: free
Please pay first before you enter the cafe.
*Website https://www.fukurou-naramachi.com/